Heads up, Humboldt:
While the county's masking mandate has been lifted, Public Health is still strongly recommending masking indoors in public, social distancing and "avoiding crowds and poorly ventilated spaces." COVID-19 is still with us, so be sure to check the protocols at event venues.
Keep The Fires Burning: A Dell'Arte Cabaret
When: Fri., March 4, 8 p.m. and Sat., March 5, 8 p.m. 2016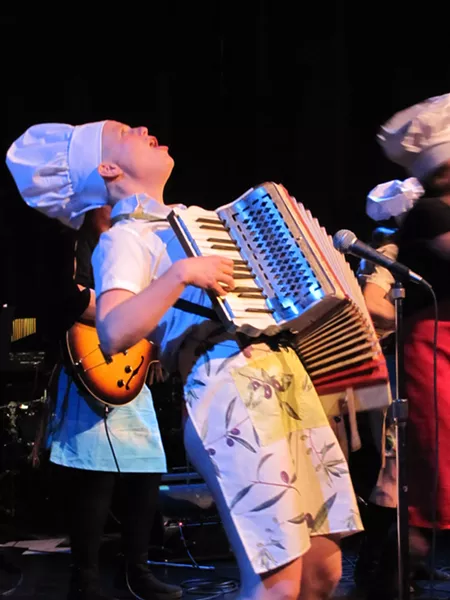 An evening of music, dance, daring acts of delight and the unexpected. Adults only are invited to this sizzling show.
Price: $15, $12