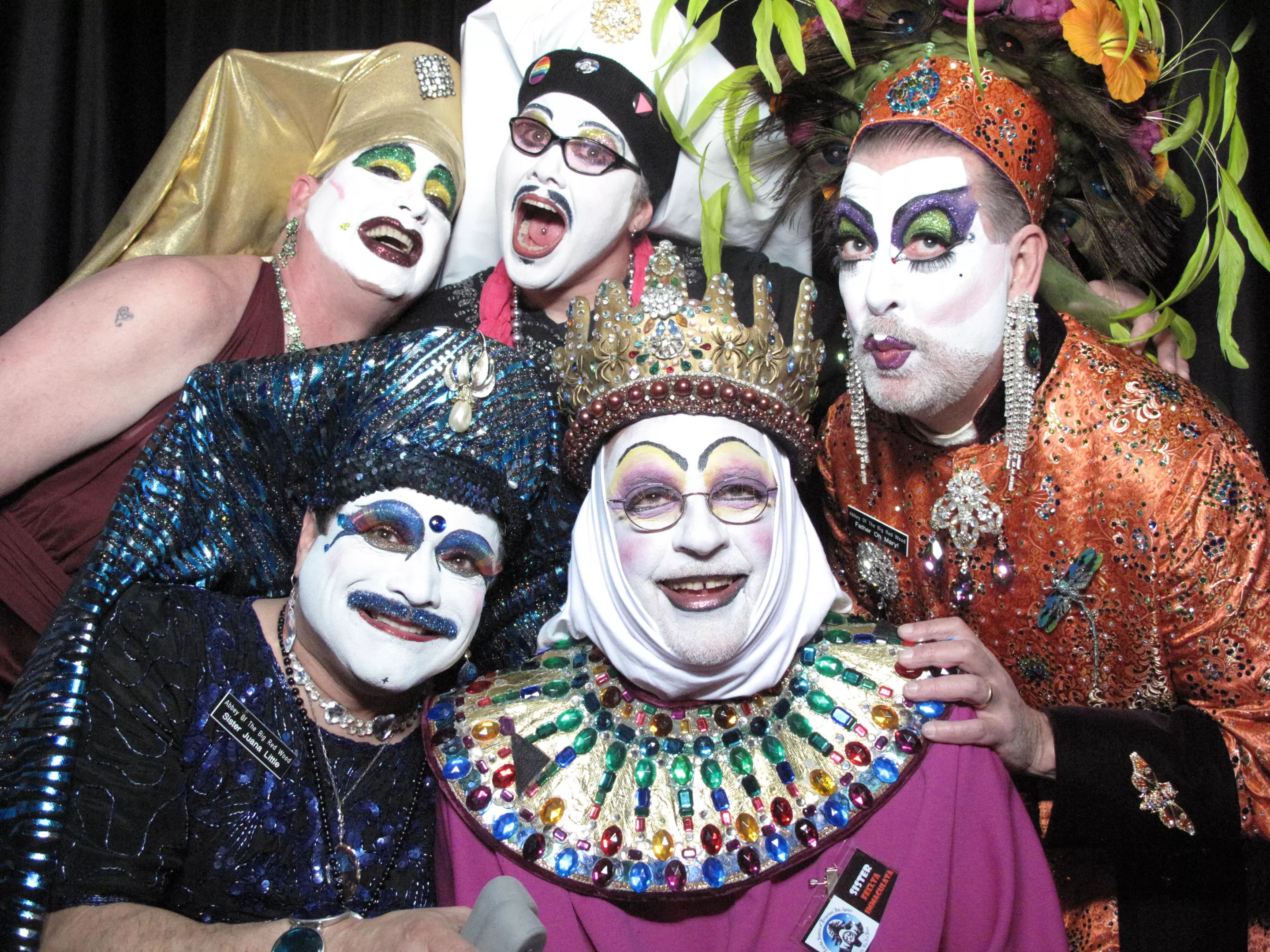 Sisters of Perpetual Indulgence
The game of baseball was just beginning to get a little stagnant, you know? Strikes... balls... home runs... blah... You've seen it all before.
Luckily, the local chapter of The Sisters of Perpetual Indulgence had the vision to bring the fun back into America's pasttime. The result: On Friday, Sept. 10, as part of Humboldt Pride weekend, the Sisters take over Arcata Ball Park to present Bat-N-Rouge: Softball With A Twist. What's the "twist?" The Sisters threw out that archaic, confining rulebook. Think of this as the WWE-version of softball. The action is choreographed. Cheating is encouraged. Runs can be bought. Entertainment is the emphasis and everyone goes home happy. The game starts at 6:30 p.m. and tickets are $10 with proceeds benefiting the Arcata Ridge Trail Project.
The night will see a showdown between The Backwood Babes and The Trail Tramps. The two teams will be managed by members of Babe's One For The Road senior softball team. But just who is it filling out these rosters? Local celebs, politicians and business owners will all (attempt to) impress you with their athletic prowess. Uh... oh yeah, and they'll be in drag.
Just by glancing at the list of names of the people who will be participating in Friday's game, you know this could get ugly. I mean, on one side you have Security National's Vice President Randy "The Big Unit" Gans manning first base for The Trail Tramps. Intimidating, for sure. But then holding down the shortstop position for the Backwoods Babes is Humboldt Baykeeper's "Pistol" Pete Nichols. Ooh, this could get intense. How 'bout we do this: To sweeten the pot, the team that wins gets to do whatever the hell they want with the Balloon Track. That sounds fair, right? Good.
Adding to the spectacle, Arcata Mayor "All the Way" Alex Stillman will lead a team of cheerleaders, dubbed the Pom Pom Queens, to keep your spirits up. Hands off their pom poms, boys.
Up in the booth, handling the announcing duties, Sisters Lenorah Menorah and Francis A. Sissy will be joined by the Journal's own "Shoeless" Joel Mielke. Every week Journal readers get to experience Joel's crankiness in cartoon form. Just wait 'til they give the dude a live mic. Look out.
And finally, Arcata City Councilman Shane "The Kid" Brinton will be the honorary bat boy for the evening. C'mon, that's adorable.
For more info on the sure-to-be hilarious Bat N' Rouge: Softball With A Twist and the proposed Arcata Ridge Trail, visit eurekasisters.org. For more info on other Pride Weekend events including the Thursday film night in Arcata and Saturday's "Freedom on the Rise" Humboldt Pride Fest by the Bay and after-Pride dance party check queerhumboldt.org. Drag it out!