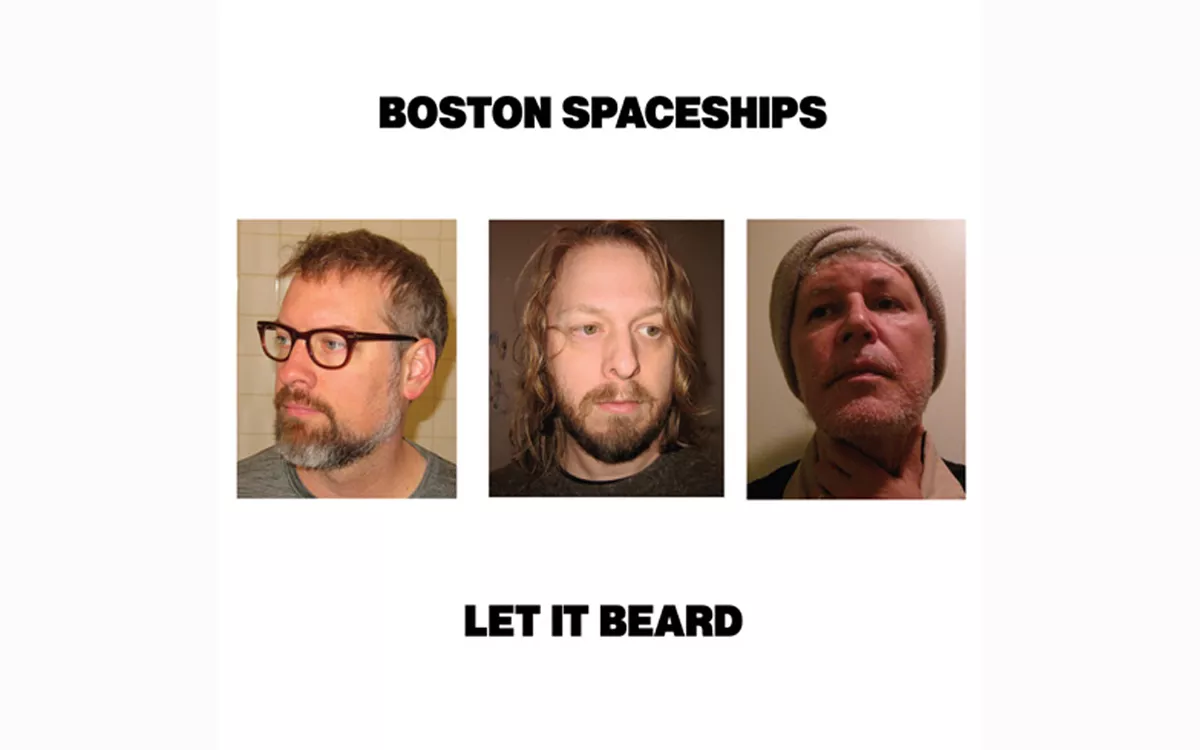 By Boston Spaceships - Guided By Voices Inc.
Let It Beard
In the case of dizzyingly prolific songwriter and vocalist Robert Pollard, lo-fi icon and leader of the late Guided By Voices, you often get the entire kitchen sink. His enormous solo output, including a number of projects under a myriad of names, has forced fans to dive into Pollard's musical dumpster to pull out the leftfield oddities culled from '60s radio pop, '70s arena rock, prog-rock and psychedelia amid shake-your-fist-in-the-air anthems and sterling pop gems.
In 2008, Pollard recruited Decemberists' drummer John Moen and latter-day GBV touring member Chris Slusarenko to form Boston Spaceships. Their debut, Brown Submarine, provided a brisk, slimmed-down, lo-fi pop collection of satisfying Pollard compositions. Let it Beard establishes what is arguably Pollard's strongest solo project, with four additional full-length releases. It is now rumored that this album, the group's sixth, may be Boston Spaceships' final record (Pitchork's Paul Thompson reports that Pollard emailed his fan-base saying Beard will be their last). Beard is a 70-minute, sprawling double disc that pulls out all the stops and just may be Pollard's strongest solo release to date.
Let It Beard's title recalls The Replacements' use of The Beatles' 1970 swansong with a simultaneous attitude of satire and reverence. In addition to the core trio, Pollard invited an eye-catching stable of guest guitarists including Dinosaur Jr's J. Mascis, Wire's Colin Newman, The Dirtbombs' Mick Collins and Dream Syndicate's Steve Wynn, to bolster the sound. And there's no mistaking J. Mascis' screaming guitar blast at the end of "Tourist U.F.O." With the guitar-heavy, straight-out rockers such as "Earmarked For Collision," The Vicelords" and "I Took on the London Guys," Pollard channels classic '70s hard rock through a lo-fi filter. The sonic result is a cross between GBV's '97 Mag Earwhig! (which basically consisted of Cobra Verde band members) and Pollard's collaboration with guitar ace Tommy Keane (under the name The Keane Brothers).
While "Tabby and Lucy" provides great power pop, "Christmas Girl" with its perfect guitar hook and an exiting trumpet line gives a nod to Ohio pop rock predecessor The Mice, led by eccentric genius Bill Fox. The elegant melody in the stunning "Chevy Marigold" is most reminiscent of the GBV canon and ranks as one of Pollard's finest songs.
Producers Slusarenko and Jonathan Drews maintain a balanced sound throughout the record, walking the fine line between lo-fi and an expansive studio sound. And even though Let It Beard contains some filler in its 26-song rock opus, it's surprising how little there is. This is an extremely solid record. And with what could be the band's final word, Let it Beard succeeds in going out with a bang, not a whimper.