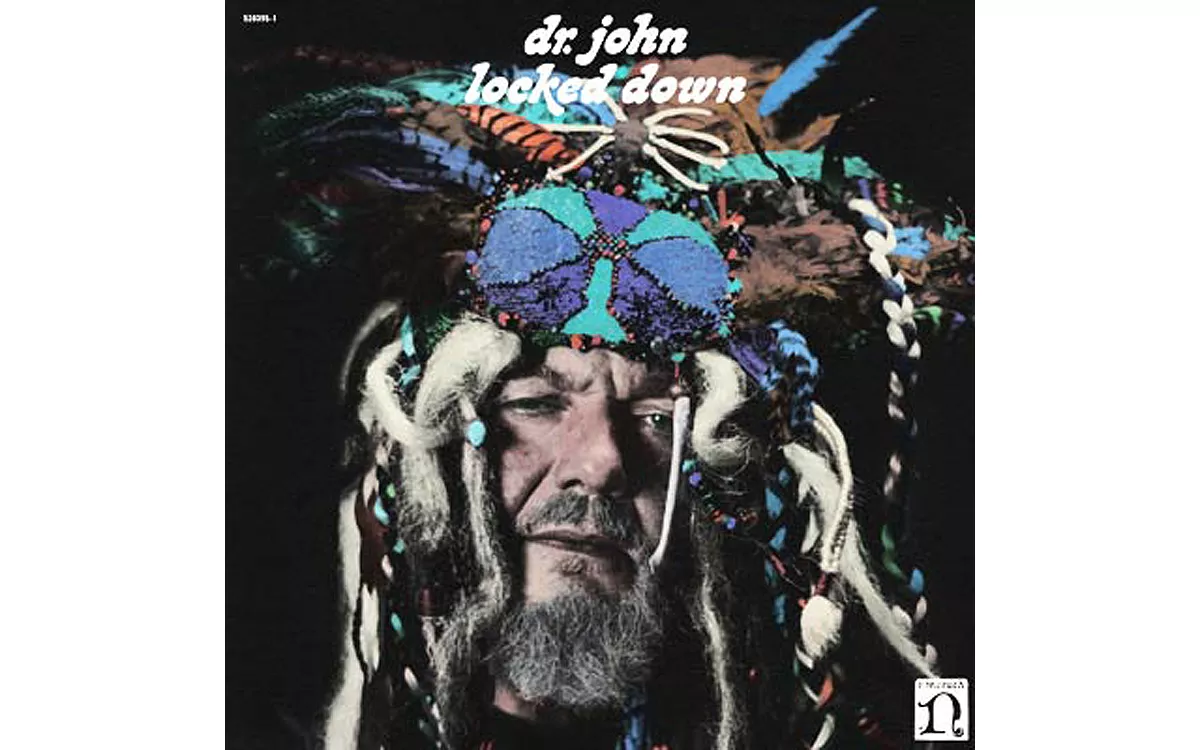 Bad shit happens -- just ask Mac Rebennack. The New Orleans session guitarist was forced to switch over to piano/keyboards after he was shot in the finger in the early '60s. At that time, he had also entered a bitter cycle of heroin addiction and jail, his "lock down" period, which would haunt him for over a decade. In the late '60s, Rebennack and other New Orleans compatriots found session work in the thriving L.A. pop music industry with the assistance of arranger Harold Battiste.
By the fall of '67, Rebennack began to record his own compositions, recruiting his expat friends. Dr. John was born -- a persona inspired by his hometown's mysticism and a 19th-century voodoo medicine man loosely tied to his family. With the 1968 release of Gris-Gris, featuring the classic song, "I Walk on Gilded Splinters," the sub-moniker "The Night Tripper" came to fruition in full regalia from North American Indian headdress to bone necklaces and rattles.
When Black Keys' frontman Dan Auerbach approached the 71-year-old Dr. John about producing a new recording, he wanted to recapture the musical spirit of his earlier recordings, including Gris-Gris, while inserting two key conditions: no piano on the record and, lyrically speaking, for Dr. John to disrobe his persona and to look back upon his personal life as Mac Rebennack. Smartly, Auerbach collected a number of talented young musicians, featuring former Greenhornes guitarist Brian Olive, drummer Max Wessenfeldt and, most importantly, bassist Nick Movshon and organist/reed player Leon Michels from the Daptone/Truth & Soul family, the top-notch Brooklyn-based retro R&B/soul label behind Sharon Jones, Lee Fields and Charles Bradley, among others.
The title of the resulting record, Locked Down, refers to Rebennack's experience of incarceration in the '60s. It's one of Dr. John's strongest recordings to date, fresh with exuberance and Afrobeat-inspired instrumentation, while allowing Rebennack to explore his life in retrospect and how it has informed his current perspective. Locked Down is solid from the title track to "God's So Good," the Stones-like, gospel-rock closer, with compositions fusing R&B, blues, rock and New Orleans and '70s African funk into a focused and potent gumbo. As in the recent releases by contemporaries Tom Waits and Ry Cooder, Dr. John's anger over the current state of the world comes blasting through. In the Beefheart-like groove of "Ice Age," John exclaims, "Ain't no age of innocence -- don't make no sense, ladies and gents; KKK, CIA -- they're all playing the same game." Yet he offers his own glimmer of hope, concluding, "If you ain't iced, you gotta breathe the life within." As Mac Rebennack, Dr. John has rarely sounded so direct and forceful, drawing deeply from that breath of life within.