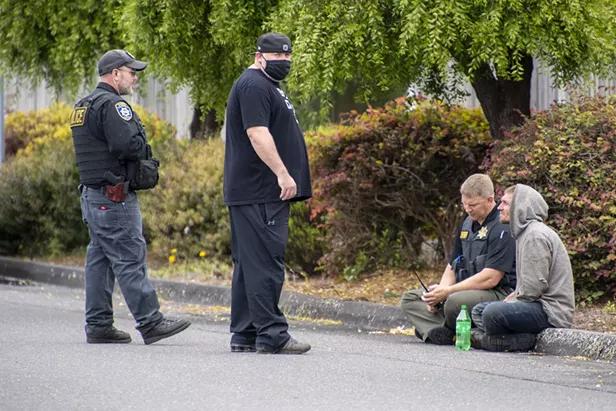 Mark McKenna
Matthew Dilley, far right, after he surrendered his gun to officers.
Mark McKenna
As part of his surrender, Matthew Dilley was promised a sode, which was brought to him at the scene.
Mark McKenna
The scene of the standoff.
Mark McKenna
Undersheriff Justin Braud radios officers from the incident command.