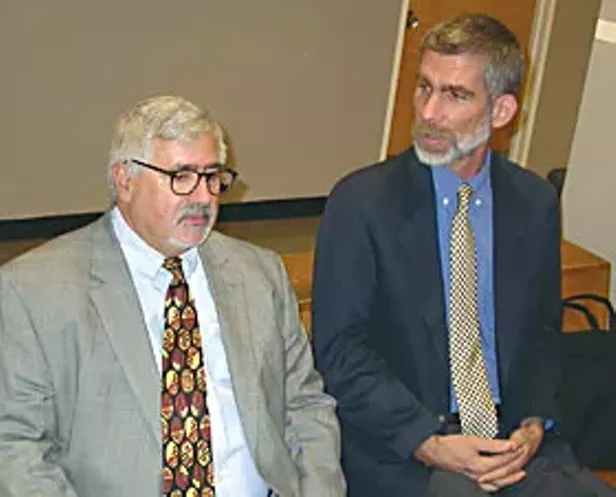 Richard Idell, left, who is defending the Trees Foundation against a lawsuit filed by Kathryn Miller, confers with Doug Wallace, community support coordinator for Trees. Photo by David Lawlor.
Mark Knipper. Photo by Heidi Walters.
Earth First! activists Jeff, Shaggy, Sparrow and Farmer. Photo by Heidi Walters
Shunka Wakan, in his North Coast Earth First! Media office on Samoa Boulevard in Arcata. Photo by Heidi Walters.
Shunka Wakan talks with Linda Mitlyng, the attorney representing Kathryn Miller in her suit against the Trees Foundation.