Heads up, Humboldt:
While the county's masking mandate has been lifted, Public Health is still strongly recommending masking indoors in public, social distancing and "avoiding crowds and poorly ventilated spaces." COVID-19 is still with us, so be sure to check the protocols at event venues.
November Single-Day Camps
When: Mon., Nov. 25, 8:30 a.m.-3:30 p.m., Tue., Nov. 26, 8:30 a.m.-3:30 p.m. and Wed., Nov. 27, 8:30 a.m.-3:30 p.m. 2019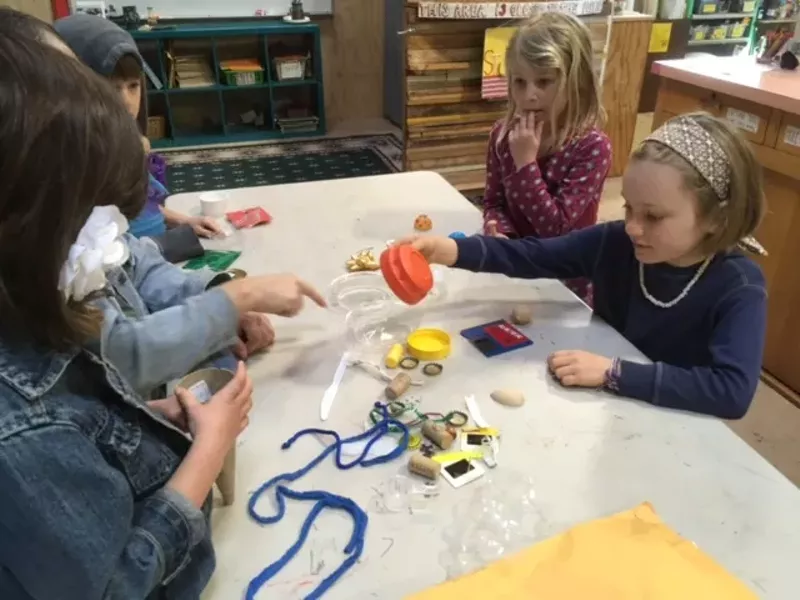 Bring the kids to Camp SCRAP for one or more of their seasonal single-day camps for an engaging and fun learning experience centered on themed, creative reuse activities. SCRAP will host three, single-day camps for kids in 1st-5th grade. All camps run from 8:30 AM to 3:30 PM. Critter camp is on November 25th. On November 26th the Camp theme is Magic and on November 27th the theme is Aliens! These environmentally conscious art camps take place in SCRAP's Education Studio located inside SCRAP Humboldt's creative reuse store at 101 South H Street, Arcata in The Marsh District.
Price: $35