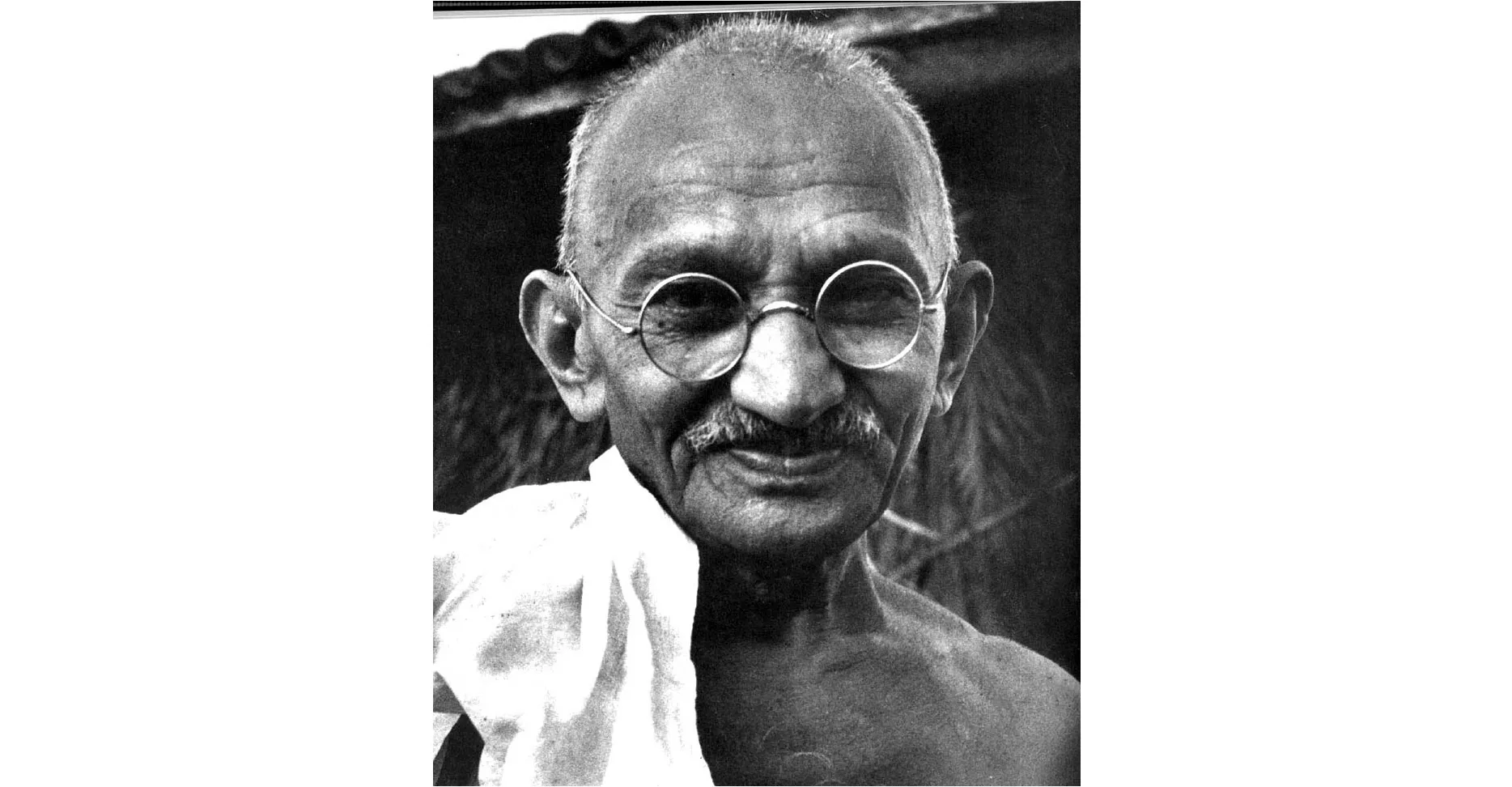 Wikipedia.com/www.dinodia.com
Mohandas Karamchand Gandhi
Oct. 1. If any summer fruit remains on the vine, it must be plucked, washed and dropped immediately into a clean jar, into which the contents of a bottle of below-average vodka should be upended. Taste it that evening and daily thereafter, but do not let it sit for more than a week; time will not improve it. Strain the fruit out; it can be bagged and frozen for future use in intoxicating popsicles or frozen drinks, but label it clearly so it does not create an unfortunate situation in someone's breakfast cereal. The vodka, once infused and strained, will keep for a few months but should be enjoyed sooner. Summer cannot be preserved indefinitely.
Oct. 2. Birthdate of Mahatma Gandhi. He favored hand-spun cloth robes, salt distilled from the sea and fresh milk from an amiable and consenting goat, and he preferred walking to any form of transportation. His handlers liked to say that it cost a fortune to keep Gandhi in poverty.
Oct. 3. Under our current scheme of recycling glass and cans, we pay those in possession of shopping carts to patrol our neighborhoods, foraging for the scrap we have placed in our bins and rolled to the curb the night before pick-up is scheduled. The next day, we pay again to have trucks drive by and upend our mostly-empty cans again. A more efficient system might reward one or the other of these enterprises, but not both.
Oct. 4. A good hard storm is something to be savored.
Oct. 5. This is the season of whacking back. Cut down the dead flower stalks before they turn to mush in the rain and the cold. Once the debris has been cleared, a very thick layer of mulch is all that is required. Do it once in the fall and you will face no weeds in spring. Chipped wood, once thought to rob the soil of nitrogen, in fact does no such thing. While it might temporarily consume a very thin layer of nitrogen right at the surface of the soil, the plants themselves are in no way deprived of their dinner. Gardening is an art that masquerades as a science; beware of anyone who tries to tell you too much about it.
Oct. 6. A strange day for films: On this day in 1889 Thomas Edison showed his first motion picture, and in 1927 The Jazz Singer opened, bringing about the end of the silent film era. Bette Davis picked this day to die in 1989, and in 1908 Carole Lombard was born. It is a day for divas and inventors, best spent in the dark, dry confines of a movie house with butter and salt on the fingers.
Oct. 7. New moon, 11:44 a.m. A recipe has been offered for a black cake that will keep for a year. To a pound each of flour, sugar and butter, add 10 eggs and a quarter pint of brandy. Mix in two pounds each of raisins and currants, then add enough mace, clove and cinnamon to discourage rodents. Bake well, preferably in the dark of night under a new moon.
Oct. 8. To celebrate World Egg Day, bury an egg in the ground for a thousand years. Modern recipes for the so-called century egg suggest that packing the eggs in a solution of soda ash, salt and pickling lime will do the job in much less time, but we prefer the traditional method.
Oct. 9. The brake fern Pteris vittata possesses a remarkable ability to draw arsenic from the soil, making it useful as a clean-up tool but not as a salad garnish.
Oct. 10. At some point today, many of us will realize, in passing, that we ought to do 10 of something three times. A set of 10 push-ups or sit-ups, repeated three times, will present itself as an option, but just then the phone will ring or the timer will chime on the oven and we will forget all about it.
Oct. 11. On a day something like this, just over 500 years ago, a Spaniard blundered into the Caribbean, mistaking it for Asia. When his largest ship, the Santa Maria, ran aground in shallow waters fringed by suspicious locals, he ordered his crew to wade in, dismantle the ship and build from its wreckage a fort which they would then occupy while he sailed on, taking a few dozen native youngsters with him, most of whom would not survive the return voyage to Spain. It is hard to imagine a worse management decision: When Columbus did return a year later, the men and the fort were gone and the locals offered no satisfactory explanations as to their whereabouts. We celebrate historic occasions such as these by offering postal workers and bank tellers a paid day of leisure.
Oct. 12. In some of our nation's airports, it is customary for a dining establishment to offer a boxed lunch to passengers who have some sort of deadline to meet at a nearby departure gate. No such grab-and-go behavior will be tolerated at our airport; here the restaurateurs stand by the value of a leisurely meal. A menu should be considered at length and the meal itself prepared in an unhurried state even as the hour of departure draws near. A hot meal served while overlooking a runway is a pleasure to be savored; a sandwich wrapped in plastic cheapens the experience so much that it is best not offered at all.
Oct. 13. A charming book called The Collector, written by Jack Nisbet, tells the story of a Scottish botanist named David Douglas who trekked through the Pacific Northwest at the behest of the Royal Horticultural Society in 1824. The Douglas fir bears his name, as does the Douglas iris. The Collector is not just a horticultural history, but a thriller as well: Douglas endured all the hardship and adversity faced by early plant explorers, then perished in Hawaii under mysterious circumstances at the age of 35. A better read on a rainy winter night could not be imagined. Sasquatch Books has published it in a lovely paperback edition with a fine illustration of a Douglas fir cone on the cover.
Oct. 14. Winnie-the-Pooh was published on this date in 1926. We recommend a generous dollop of honey on toast followed by a nap.