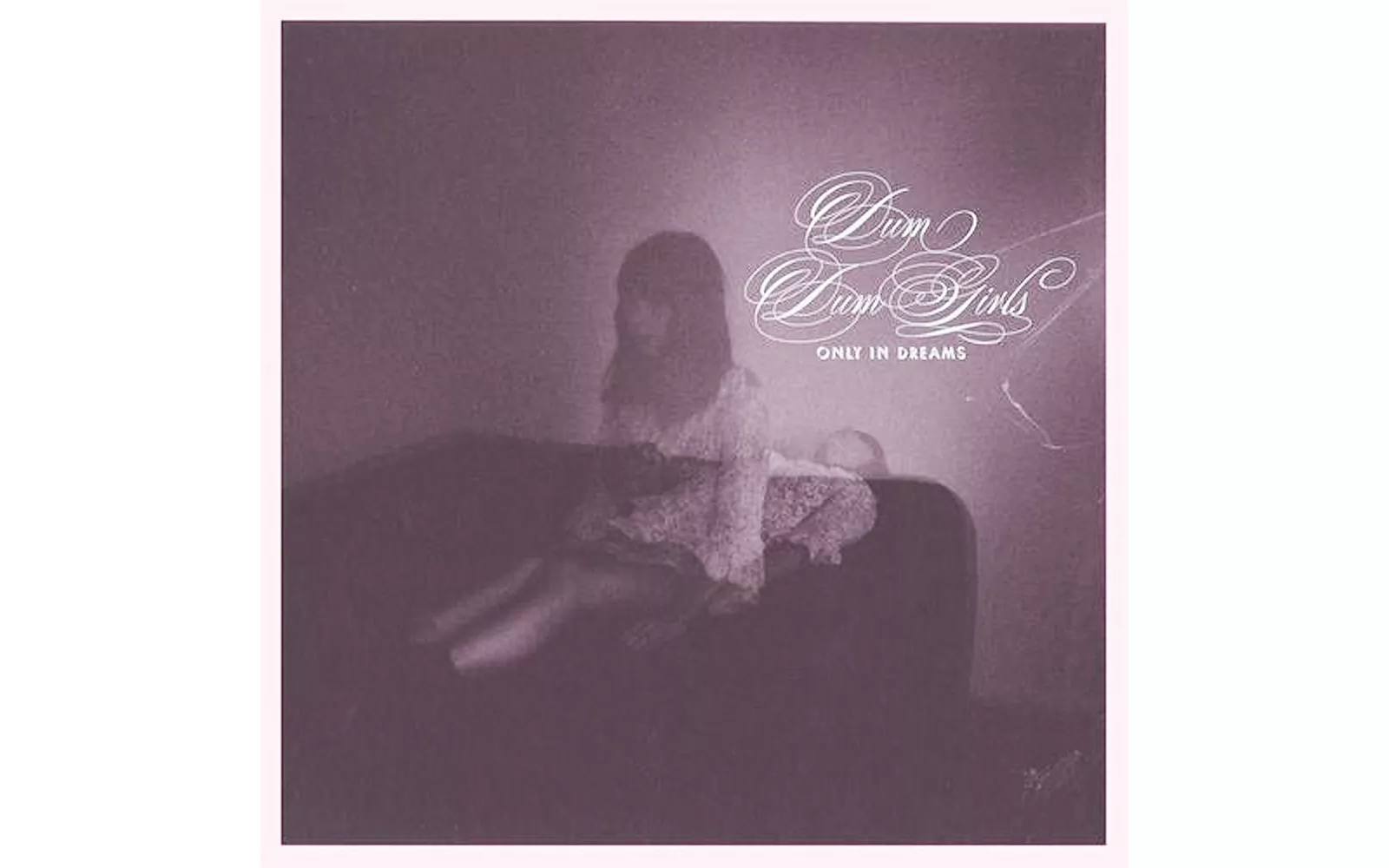 Dum Dum Girls-Sub Pop
Only In Dreams
When Kristen Gundred (aka Dee Dee) started Dum Dum Girls from her bedroom, her influences were pretty much tattooed on her arm: '60s garage, culled from the Nuggets collections, '60s girl groups, especially from the Phil Spector/Brill Building hit factory, and '90s lo-fi pop. When she released her debut, I Will Be, a collaboration with veteran producer Richard Gottehrer, known for his work with Blondie and The Go-Go's, it was a superb fit.
Earlier this year, Dum Dum Girls released an impressive four-song EP, He Gets Me High, co-produced by Gottehrer, Gundred and The Ravonettes' Sune Rose Wagner, exploring a more expansive sound to create a surprising record bursting with confidence.
The immediate and evident difference is Gundred's strong, emotionally powerful and melodically nuanced vocals. Girl group icon Ronnie Spector, who met Gundred during the album's mixing, made a suggestion to bring the vocals up above the normal wall-of-sound guitars. The former lead singer for the Ronettes was dead on. Songs like "Bedroom Eyes" and the terrific "Heartbeat (Take It Away)" take on a brighter, crisper tone without losing the overall garage esthetic. Also, Gundred loosened her control over the recording, allowing her touring band to contribute more fully. "On a bigger record like this, I was very happy to relinquish some control," said Gundred in a recent interview with Pitchfork, "especially when I know it's in capable hands. Everybody gets it."
Also striking: Gundred's lyrics, which show an increased depth and maturity. The 2010 fall Dum Dum Girls tour had to be cut short due to the death of Gundred's mother following a year-long battle with cancer -- a Polaroid photo of her is featured on the front cover of I Will Be. Gundred touches on the loss in "Caught in One," one the record's highlight moments, a song filled with deceiving pop hooks. "Death is on the telephone," she sings. "I lie and say she isn't home. If only he would a make a move. Instead he sleeps in her bed ..."
Gundred shows restraint and resists taking her vocals over-the-top, even in ballads, such as "Coming Down," which captures the epic pop grandeur of the Shangri-La's. And even though her vocals have often been compared to Chrissie Hynde, Gundred also achieves the blend of '60s girl group with garage rock, balancing the two the way The Ramones and their Irish equivalent, The Undertones, did in their heyday. Only in Dreams reaches beyond the superficial themes of dreams -- ones that haunt as opposed to the teenage obsessive kind. Dum Dum Girls succeed in refining their sound and elevating their content to present a wonderful album of grown-up, guitar-driven pop.