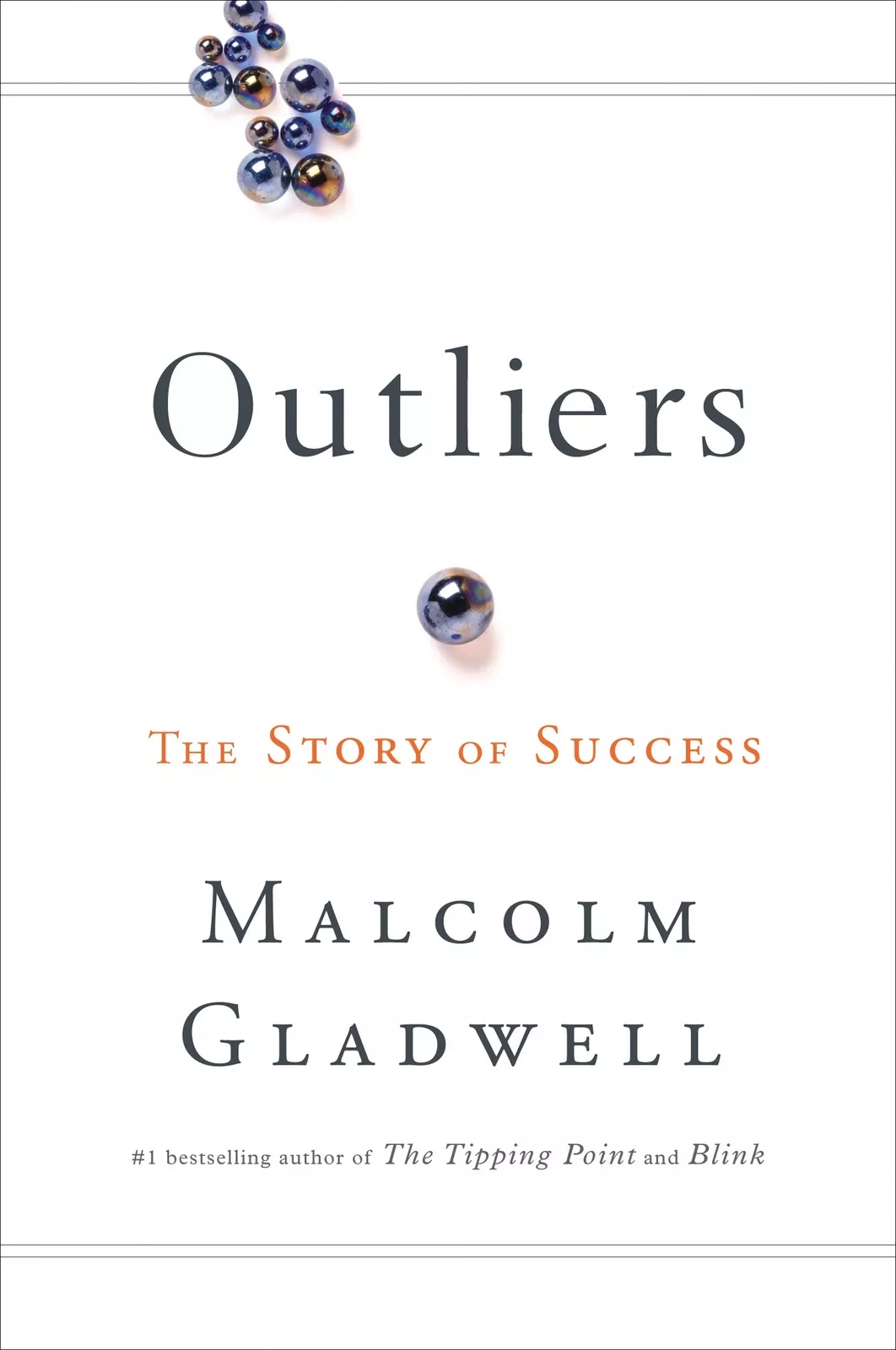 Outliers by Malcolm Gladwell
During Malcolm Gladwell's decade and a half tenure at The New Yorker, he's demonstrated a talent -- in his regular articles and in books like 2000's The Tipping Point -- for synthesizing insights from seemingly unrelated fields and for challenging conventional wisdom. In Outliers he applies his far-ranging approach to dispelling the widespread belief that the most successful among us -- the statistical outliers -- are also the smartest and most talented.
They are smart and talented, but that's not the whole picture. More valuable than who they are is where they come from: Successful people don't do it alone.
In a time when personal success and its relationship to worth has become a political flashpoint, revisiting our underlying assumptions about success seems especially important. Gladwell draws attention to the circumstances surrounding that success and to the sometimes hidden advantages those circumstances confer. He riffles through a broad range of subjects with an ease that makes Outliers, even at its most nuanced, an exciting, propulsive read.
Take hockey. A quick review of the roster for an elite Canadian junior hockey league reveals an interesting pattern: Most of the team's players were born in January, February or March. This is not coincidence, but a consequence of the sport's Jan. 1 eligibility cut-off date, a policy that pits the developmentally advanced kids born in the first quarter of the year against their smaller, less-coordinated peers. And the advantages don't recede with time; this pattern holds even in Canada's professional leagues because the kids deemed the most capable at age 10 received more attention and resources than their peers and, most importantly, more practice.
In the four years since the book's release, one idea in particular has permeated our popular consciousness: the 10,000 hour rule. That is the number of hours of practice necessary to master a skill, be it journalism, the violin, law, programming or hockey. The Beatles put in hundreds of hours practicing at clubs in Hamburg before they became the transformative force we know them as today. Bill Gates was presented with mind-boggling opportunities, so that by age 22 he'd put in 10,000 hours of programming at a time when most people had never seen a computer.
And what about IQ? Not so important. IQ, as with height in basketball, has a threshold (120 for IQ, 6-foot-6 for basketball) beyond which it no longer becomes predictive of success. Even geniuses fall prey to limited opportunity or the dangers of an unstable childhood.
As a Humboldt State University and College of the Redwoods Book of the Year, Outliers will be the inspiration for two events showcasing students' stories of success: At 7 p.m. Friday, Feb. 22, at the Humboldt Bay Aquatic Center in Eureka and at 6 p.m. Saturday, Feb. 23, at CR's Del Norte campus, 883 West Washington Blvd. in Crescent City.