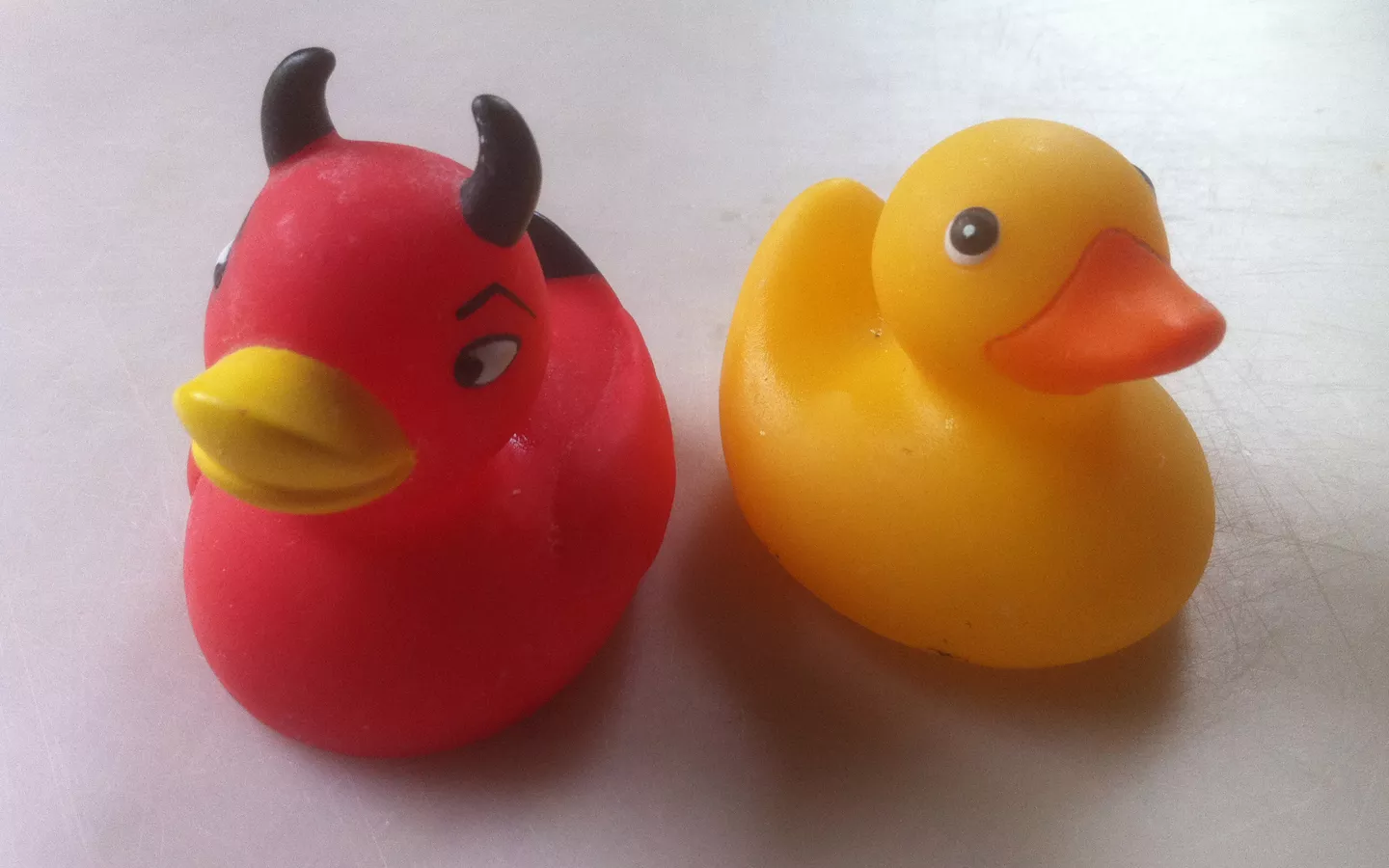 photo by Bob Doran
Wildwood Duckies
Even Humboldt's smaller communities come together once a year to celebrate togetherness. Loleta has its history-celebrating Swauger Station Days, Blue Lake its Annie and Mary Day and the theater-rich Mad River Festival, and Bridgeville its annual sale to a random eccentric millionaire. Good times, for sure. But this week, it's Rio Dell's turn.
For 'tis once again time to catch the annual small-town fever of Wildwood Days running Aug. 3-7. Here's what you need to know about where you need to go:
WEDNESDAY: Didn't get enough chrome at Fortuna's Redwood AutoXpo? Sneaky, hump day Journal readers can blow down the 101 after work -- shindig gets goin' at 5:30 p.m. -- to catch over 80 classic and show-quality cars as they cruise down Rio Dell's Wildwood Avenue to eventually rest in front of DJ's Burger bar for an evening of barbecue and live music.
THURSDAY: You gotta devote at least one day to the kiddies. Beginning at 5 p.m., Thursday features a lengthy list of child-friendly distractions, including the penny scramble, fire truck rides, hose relays and a judged kids talent show. More savvy teens can get hyphy on pizza, candy and soda at the Rio Dell Fire Hall Teen Dance beginning at 8 p.m. Crunk!
FRIDAY: In addition to a pair of men's and women's softball touneys, Friday will be highlighted by the grandfather of all Fireman's Musters with local departments competing to see which town can claim to be safest. Hoses start at 6:30 p.m.
SATURDAY: Naturally the most packed day of the festivities, Saturday stuff begins, bright and early, at 8 a.m. and features a motorcycle show and shine, an intense Bocce ball tournament, a parade down Wildwood at noon and an all-out, good-time assault at Rio Dell's Fireman's Park -- carnival games, lawn mower races, bounce house, dunk tank and live music all day.
In case you didn't know, Rio Dell proudly boasts the most elaborate miniature golf course in the county, puttheads. Starting at 2 p.m., put your short game where your mouth is at the Redwood Mini Golf Course Tourney. Putt up or shut up!
At 8 p.m., things get serious when contestants compete for the title of Eel Valley Idol in Scotia's Winema Theater. And, just like popular music-themed reality TV shows, you choose the winner. Don't mess this up!
SUNDAY: This is the best part. At 9 a.m. Sunday, drop a toxic-if-swallowed yellow friend in the Eel River at the Rio Dell/Scotia bridge during the annual Rubber Duck Race. You'll never root so hard for an inanimate object again in your life! Make sure you're ducked up in advance by purchasing an adorable bath-time buddy at one of many area merchants -- call 764-3814 for more details.
Wildwood Days wraps in Rio Dell Fireman's Park with a performance by the legendary Scotia Band and a live auction benefitting the Rio Dell Fire Department.
Wild enough? Check out wildwooddays.org for all the specs.