Longer days and sunshine have us dreaming of picnics. And here in Humboldt, we don't have to travel far to spread a cloth and enjoy a meal in a setting that inspires likes and envy when you post a photo online. The Arcata Marsh, Humboldt Wildlife Refuge and Big Lagoon County Park are favorite spots.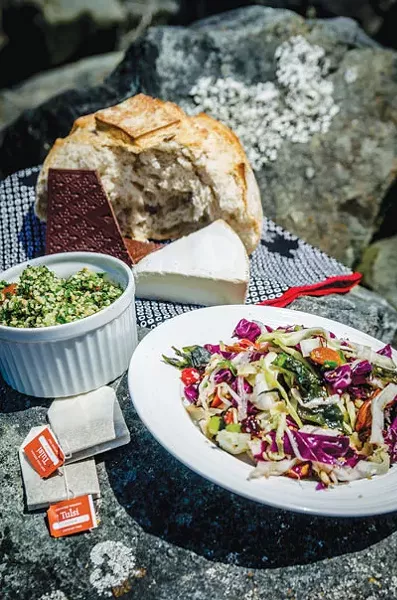 Chuck Johnson
DIY picnic by Eureka Natural Foods
Planning ahead is nice, but sometimes it's not what the schedule allows. If the weather is right and you get inspired to spend the day in the outdoors, you can gather your provisions at a local store and head off to your chosen destination. The important thing is to have a relaxing day wherever your feet bring you.
Chuck Johnson
DIY picnic by North Coast Co-op
Here are some ideas for picnics for two at around $30. I think bread and cheese is a couple you always want to bring along, and a little light dessert is required — after all, a picnic is a mini vacation and must end on a sweet note. •