Heads up, Humboldt:
While the county's masking mandate has been lifted, Public Health is still strongly recommending masking indoors in public, social distancing and "avoiding crowds and poorly ventilated spaces." COVID-19 is still with us, so be sure to check the protocols at event venues.
Playhouse Wonder Wagon
When: Mon., July 6, 10 a.m.-1:30 p.m., Tue., July 7, 10 a.m.-12:15 p.m., Wed., July 8, 10 a.m.-12:15 p.m. and Sat., July 11, 11 a.m.-12 p.m. 2020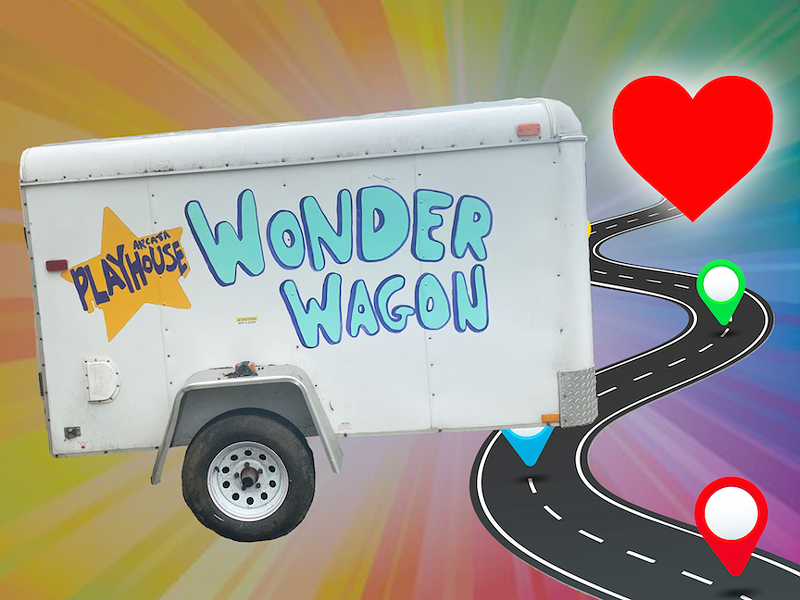 To continue to build community through the arts during these isolated times the Arcata Playhouse presents the "Playhouse Wonder Wagon." The "Playhouse Wonder Wagon" will bring art packets and instruction for community kids of all ages to local elementary school and community center parking lots in Blue Lake, Fieldbrook, Vally West, Arcata, Cutten and Eureka. The Playhouse will mark physical distancing spaces with chalk at material pick up locations. Please remember to wear your COVID masks when picking up supplies. Visit www.arcataplayhouse.org for a detailed drop-off schedule.
Price: Free