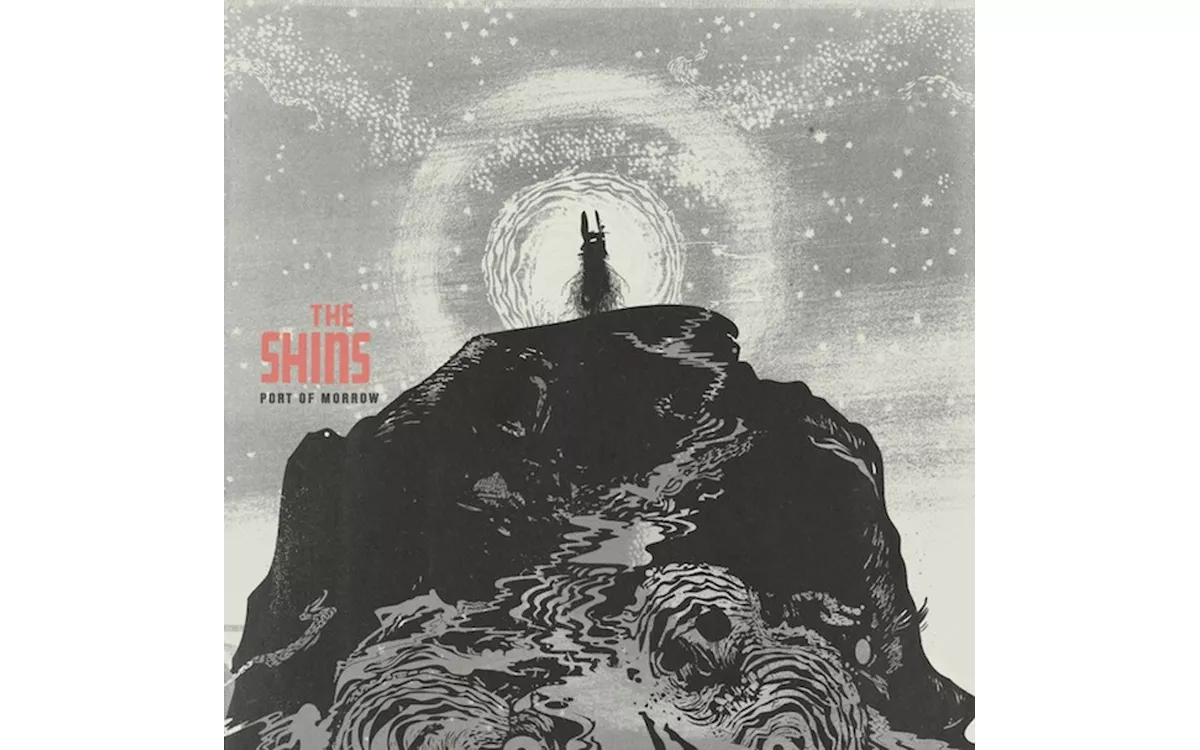 By The Shins - Aural Apothecary/Columbia Records
Port of Morrow
After The Shins' last record, the 2007 release Wincing the Night Away, bandleader, songwriter and vocalist James Mercer dismissed his entire band. He then reconfigured the line-up with a group of indie musicians including drummer Joe Plummer from Modest Mouse, Crystal Skulls bassist Yuuki Matthews and Eric D. Johnson from The Fruit Bats.
It's no great surprise that The Shins is (and always was) Mercer's vehicle. What is a surprise, however, is how much Mercer's songwriting has matured. He explores less anxious themes and executes melodies in a more relaxed delivery, while allowing for a broader, expansive production. Hardcore Shins fans may shout in protest, but Mercer has delivered one of The Shins' strongest and most satisfying records to date in the form of their new release, *Port of Morrow. *
From the upbeat opening cut, "The Rifle's Spiral," a dark narrative wrapped in a deceivingly bouncy pop blanket, Port of Morrow's layered sound instantly emits with a big splash. Experienced producer and instrumentalist Greg Kurstin works Mercer's compositions well, achieving a sound that enhances but is never excessive.
In between Shins records Mercer collaborated with high-profile producer Brian Burton, aka Danger Mouse on the project, Broken Bells. Fueled by that experience, Mercer's confidence - both as a songwriter and performer - is evident. He commented in a recent Mojo magazine interview that Burton "opened me up to the idea that I could be more of a collective." By tapping into this new "collective" of musicians, Mercer and Kurstin exploit strengths, like employing Wild Flag's drummer Janet Weiss for "A Simple Song," enabling the band to transform a previously spare song into a full, dynamic piece.
While Port of Morrow possesses many of Mercer's familiar ascending/descending vocal melodies, there are also a number of songs that break from the mold, fitting into more of a solo category. "Bait and Switch" revs with a Brazilian Tropicalia swing (reminiscent to the territory staked out by Beck), while "Fall of '82" cops a melody from Steely Dan's "Reeling In The Years," and "40 Mark Strasse" lifts from Daryl Hall & John Oates (Kurstin's duo project The Bird and The Bee recorded a 2010 tribute record to the '70s blue-eyed soul duo).
Oddly, the combination of using borrowed influences and a rich production blend smoothly with Mercer's defined, melodic sense of pop. Port of Morrow doesn't always succeed - as in "September," which sounds like a rewriting of "New Slang" - but it places Mercer in an interesting career point, one that straddles the fence between his past band and his solo voice. Regardless, Port of Morrow offers a sparkling harbor and point of departure for its evolving leader.