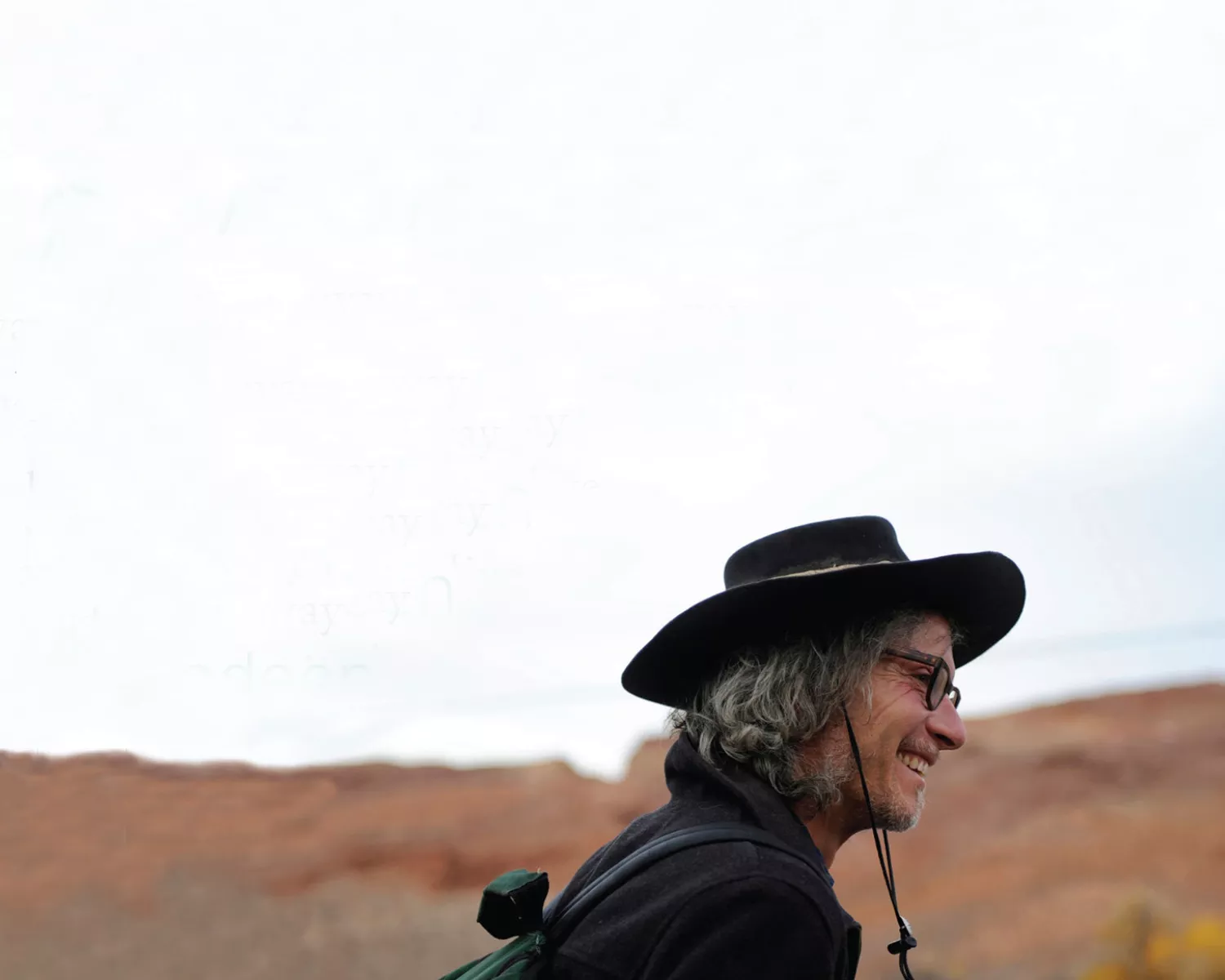 from the cover of The Man Who Quit Money
Daniel Suelo
As if rooting out a bad habit, Daniel Suelo has given up money. Just quit having anything to do with it -- or with barter or with organized charity. Instead of earning or spending, Suelo forages, dumpster dives and makes his home in a cave in Utah.
"I would like to encourage people ... to be grateful and realize the grace of nature," Suelo said in a phone interview last weekend.
He was bouncing through Idaho in an SUV driven by his biographer, Mark Sundeen, on a four-state book tour that will bring them to Northtown Books in Arcata on Friday night, May 11. Suelo was talking on Sundeen's phone, ruefully acknowledging the incongruities of a moneyless book tour.
"I would love it if everything we got was foraged, but living this way is also about being flexible," he said. On the first phase of the tour, the pair stayed sometimes with friends and sometimes with strangers. They don't know yet where they'll sleep in Arcata.
Their jaunt is both promoting Sundeen's book, The Man Who Quit Money, and Suelo's philosophy, a squishy jumble of monetary policy and a spiritual quest to live a more authentic life.
Squishy or no, Suelo has, more or less successfully, rejected money for the past 12 years. That resonates with anyone who has ever longed to step off the money-go-round, to walk away from a consumer culture saying, "You know, this really isn't working for me."
Sundeen's book makes it clear that Suelo is an engaging and complicated guy, one who got through depression, a suicide attempt and sexual identity issues to forge his own messy compromises with life. If much of Suelo's message -- money can get in the way of living sanely, fully and wholeheartedly -- isn't new, it still bears repeating.
Beginning at 7 p.m. on Friday, May 11, Mark Sundeen will read from The Man Who Quit Money and he and Daniel Suelo will take questions at Northtown Books, 957 H St., Arcata.