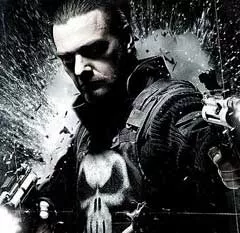 Previews
The major opening Friday, Dec. 12, is the "reinvention" of the 1951 science fiction classic of the same title, The Day the Earth Stood Still. Scott Derrickson (The Exorcism of Emily Rose) steps into director Robert Wise's shoes and Keanu Reeves inherits the role of the emissary from another planet with a dire environmental warning for Earthlings, originally played by Michael Rennie. Only Dr. Helen Benson (Jennifer Connelly) and her stepson (Jaden Smith) can save us. I thought the original was one of the best sci-fi films of the 1950s; perhaps this will be effective as well. Rated PG-13 for some sci-fi disaster images and violence. 103. At the Broadway, Mill Creek, Fortuna and Minor.
Delgo is an animated science fiction film about the title character (voiced by Freddie Prinze Jr.), a teenager who falls in love with a princess (Jennifer Love Hewitt) of a rival tribe. Trouble is, the tribes hate each other and Delgo has to surmount that challenge. I hope he does a better job than Romeo managed. The film also features the voices of Anne Bancroft, Val Kilmer and others. Rated PG for sequences of fantasy action violence. 90m. At the Broadway, Fortuna and Mill Creek.
A holiday family reunion runs into some glitches in Nothing Like the Holidays. Directed by Alfredo De Villa, the film involves the Rodriguez household in Humboldt Park, in West Chicago, near Christmas. Trouble is, Mom (Elizabeth Peña) intends to divorce Dad (Alfred Molina), one brother (John Leguizamo) shows up with a white wife (Debra Messing) and another (Freddy Rodríguez) is just interested in an old flame. Looks like familiar holiday movie fare. Rated PG-13 for thematic elements including some sexual dialog, and brief drug references. 99m. At the Broadway.
Review
PUNISHER: WAR ZONE: Somewhere in this vast land, people are probably seeing good films. You know, films with mature themes and ideas, a plot that is satisfying, actual characterization and character development, films whose subject matter has to do with the world many of us inhabit and, perhaps best of all, effective acting. As you're reading this, someone is watching Sean Penn as Harvey Milk or Anne Hathaway in Rachel Getting Married (which has played in Ashland). But here in the cinema backwaters, where distributors probably assume everyone is a stoner and won't notice anyway, we get (besides every stoner film ever released) such masterpieces as Punisher: War Zone.
To be slightly evenhanded here, I should note that the number of filmgoers locally who support foreign or independent films is not very large, if attendance at the screenings I go to is any indication, and exhibitors are in business to show a profit not offer alms to cranky arty types.
So, I fantasize that I'm going to wake up some morning in movie paradise where every dark, depressing, literate and perverse release I want to see is magically playing at a theatre near me. Oh wait, for Humboldt County, that's called DVD-Land, with hope that the TV screen is big enough to read the subtitles.
With 200+ words down and a limited amount still available, I suppose I should get to the one new film that opened locally this week. Given what I'm going to say about the film, perhaps I should also justify my attendance. I could have just skipped the column this week and let Hank Sims fill the space with something more valuable. But then, I note that Roger Ebert of the Chicago Sun-Times, A.O. Scott of the New York Times and Peter Hartlaub, the S.F. Chronicle's "Pop Culture Critic," all reviewed the film, so who am I to take the moral high road (which I can never find anyway)?
Clearly, films based on comics, or graphic novels, whether animated or live-action, have become a major commercial genre. Some of them, such as The Dark Knight, are very good. In any case, given the advances in computer-assisted graphics, most of them look good. Gone are the days where lousy films also had a satisfyingly cheesy feel. Godzilla, where art thou?
Unfortunately, so far the computer geeks have been unable to make the acting, writing or directing appear similarly effective. Someone should be working on a Photoshop-type program that can do this very thing, transforming a warty toad into a creative prince or princess.
Unhappily, no such program was available to rescue Punisher: War Zone, an incredibly dreary affair from beginning to end that seems to have been put together by some droid from a Vigilante Films Made Easy handbook. But instead of Charles Bronson or Jodie Foster, who at least exhibited some passion, Punisher gives us the wooden British actor Ray Stevenson as the vigilante punisher Frank Castle in a quarter-note performance.
Happily, I have no memory of seeing 2004's The Punisher, which was also based on the Marvel Comics character. In the current film, Castle wastes no time establishing his bone fides as he wastes a bunch of mob guys at a party celebrating their boss beating a rap. But boss wannabe Billy Russoti (The Wire's Dominic West) escapes to a recycling plant only to be tracked down by Castle and pushed into a recycled glass-grinding machine. Unfortunately, Castle also accidentally kills an FBI agent, which gives him even more to brood about.
The turn of events enables two connected plots: Russoti survives the grinder with a major facial makeover -- thus becoming Jigsaw, now out for his own revenge -- and Castle becomes the savior/father figure for the dead agent's widow (Julie Benz, Rita on Dexter) and her young daughter (debut of Stephanie Janusauskas, who does damaged cute nicely).
Throw in a crusading straight arrow FBI agent (Colin Salmon), the dead agent's ex-partner, and a cartoonish psychopath named Loony Bin Jim (Doug Hutchison), mix arbitrarily, and you have this absurd film. Did I mention that in an incredibly original back-story, the viewer discovers that Castle became a vigilante because his family was killed after they accidentally witnessed a mob assassination?
I wish I could think of one saving grace, but seeing West only made me realize how diminished TV is with the end of The Wire, where West got to play an actual character supported by an excellent script.
The film's final line, spoken under a blank screen, did give me a slight chuckle (and a huge sense of impending relief): "Oh God, now I've got brains splattered all over me." That's nothing compared to what the viewer is covered with. Upon reflection (am I kidding myself?), the blank screen before the end credits was the film's finest moment. Rated R for pervasive strong brutal violence, language and some drug use. 107m. At the Broadway and Mill Creek.
Continuing
AUSTRALIA. Epic and romantic action-adventure, set on the brink of WWII. Rated PG-13. 166m. At the Broadway, Mill Creek and Fortuna.
BEVERLY HILLS CHIHUAHUA. Pampered dog winds up on the mean streets of Mexico. Rated PG. 91m. At The Movies.
BOLT. Canine TV star depends on his delusions of grandeur to make unexpected journey cross-country. Rated PG. 96m. At Mill Creek, the Broadway and Fortuna.
BOY IN THE STRIPED PAJAMAS. Boy develops forbidden friendships with son of Nazi commandant and Jewish boy in concentration camp. Rated PG-13. 95m. At the Broadway.
CHANGELING. Working class woman in 1920s Los Angeles faces uphill battle to find kidnapped son. Rated R. 142m. At The Movies.
EAGLE EYE. People forced into dangerous situations while tracked and threatened by mysterious woman. Rated PG-13. 118m. At The Movies.
FOUR CHRISTMASES. Couple forced to endure family gatherings when their exotic vacation plans are ruined. Rated PG-13. 89m. At the Broadway, Mill Creek, the Minor and Fortuna.
HIGH SCHOOL MUSICAL 3: SENIOR YEAR. Teen couple lives up their senior year lest they end their romance for college dreams. Rated G. 112m. At The Movies.
MADAGASCAR ESCAPE 2 AFRICA. Penguins marooned on Madagascar jerry rig a plane and head to Africa. Rated PG. 89m. At the Broadway.
QUANTUM OF SOLACE. Latest installment in the line of James Bond movies. Rated PG-13. 106m. At the Broadway and Mill Creek.
ROLE MODELS. Men arrested while on energy drink bender, then opt to mentor kids instead of doing jail time. Rated R. 99m. At the Broadway.
SECRET LIFE OF BEES. On hunt to discover late mother's secrets, teen girl finds solace in beekeeping. Rated PG-13. 110m. At The Movies.
TWILIGHT. Teen girl gets swept up in unorthodox romance with vampire. Rated PG-13. 122m. At the Broadway, Mill Creek, the Minor and Fortuna.
ZACK AND MIRI MAKE A PORNO. Lifelong friends develop romantic feelings when they make a porno for quick cash. Rated R. 102m. At The Movies.