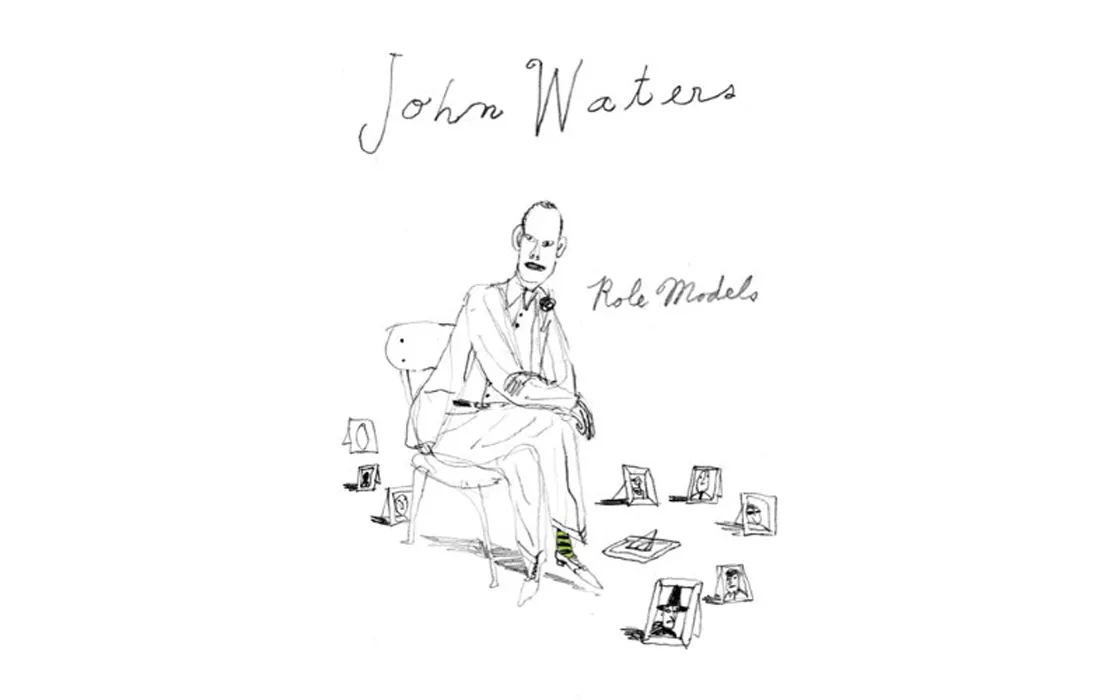 By John Waters
Role Models
Four decades have passed since John Waters made his first transgressive cinematic assaults on good taste. His comic trash sensibility, so daring in the midnight movie heyday of the '70s, has become so commonplace that his most recent films show the strain of trying to shock an audience that's become more jaded than he is.
One thing his films can't employ is his own talent as a raconteur. Anyone who's seen Waters host an award show or appear on a talk show knows that he's always ready with a quirky story or anecdote. That's one reason his new book Role Models is so welcome.
In some ways the book is a more fleshed out sequel to his earlier book Crackpot, which also dealt with his outré enthusiasms and pop culture obsessions. The new book even treats some of the same subjects, though it's not a retread. Where once he was content to simply indulge in snarky wit, he now also interrogates his own attitudes toward his subjects, who he treats with a respect and empathy that his earlier self might have disdained.
A case in point is his profile of his longtime friend Leslie Van Houten, who is in prison for her role in the Manson murders. Waters traces his own fascination with the notorious case, from the callow jokey references to the Manson family in his early films to a lasting friendship with Van Houten, who he feels has genuinely reformed and should be paroled.
Those who fret that Waters has gone soft needn't worry though. He still goes where few dare to tread -- he explores the life and world of outsider pornographer Bobby Garcia, who films "straight" Marines receiving his sexual favors on camera. Waters sees Garcia as a weird sort of underground artist who does what he does not just for money, but because he is driven to.
Of course there's also a chapter on his own personal pantheon of heroes from the underbelly of his native Baltimore (including the life and times of pugnacious stripper Lady Zorro). One reason Waters never really "went Hollywood" is his strong affectionate connection to the city, which formed his twisted aesthetic and presented him with so many inspiring real life characters.
The last essay, "Cult Leader," is a throwback to the Waters of old. Tired of being referred to as a mere cult director, he imagines himself indoctrinating followers into his own warped way of life. In contrast to some of the more measured portraits, this is Waters in full comic rant, and is a fine capper to the book.
Role Models is so entertaining that one wouldn't mind too much if Waters put his film career on hold indefinitely and wrote many more books like this one.