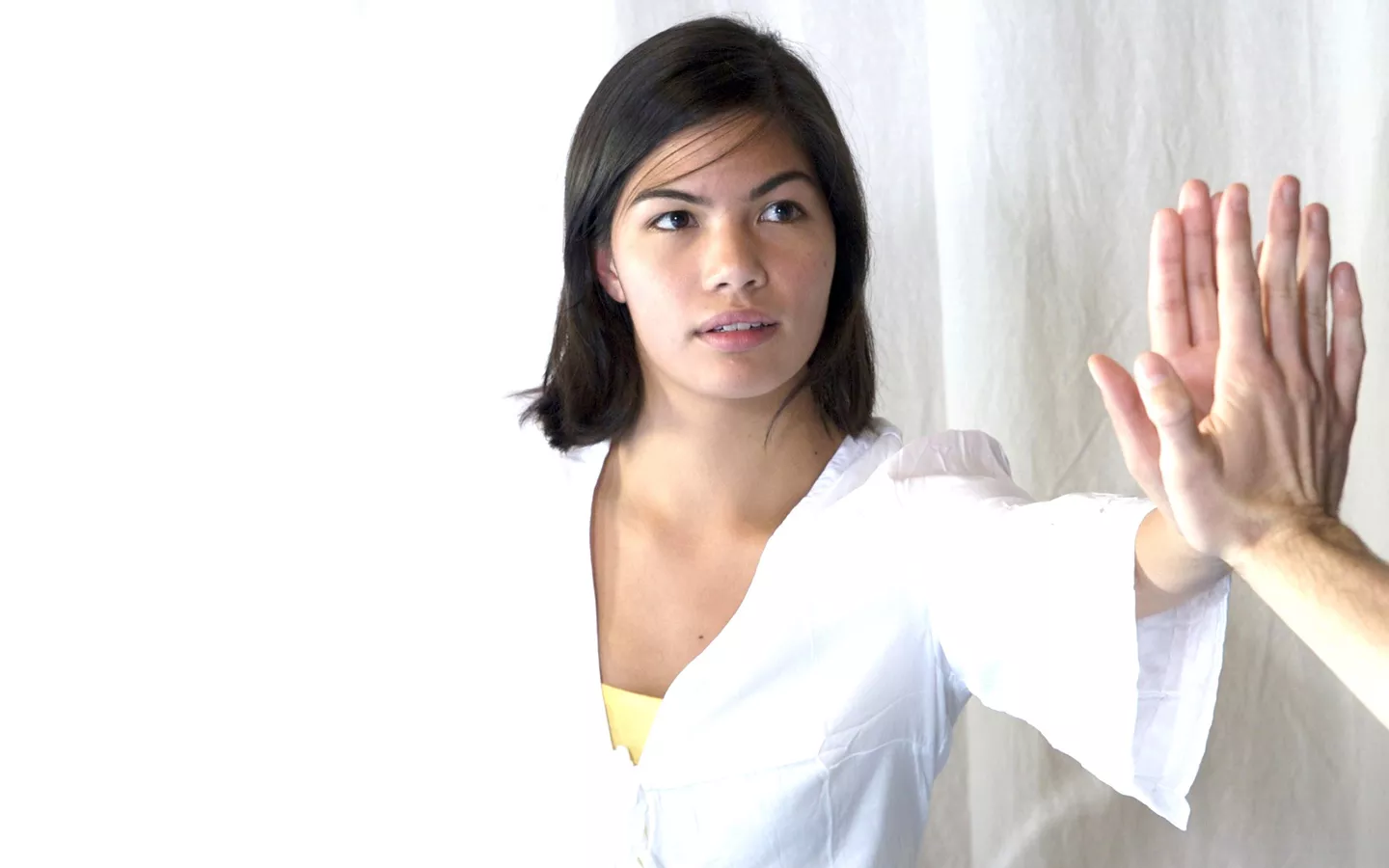 courtesy of HSU Dept. of Theatre, Film and Dance
Nicole Umayam in "An Evening with Rumi"
Through Love all that is bitter will be sweet,
Through Love all that is copper will be gold.
Through Love all dregs will turn to purest wine,
Through Love all pain will turn to medicine.
Through Love the dead will all become alive.
Through Love the king will turn into a slave!
Rumi
Word. If the preceding sentiment made you a little verklempt, well, chances are you're a bit of a softy. Dude, it's cool. I won't tell. Rumi does that to some folks. What I will do is direct you to "An Evening with Rumi," a night with local actors and musicians who, like you, have had their heart strings irreversibly yanked upon by the 13th century Persian Sufi poet. Try this one:
The way you make love
is the way God will be with you.
Take. That. The HSU performance, directed by John Heckel, combines original music, human movement and storytelling with Rumi's verse while also aiming for a larger goal. "In a contemporary world where we're overwhelmed with a vision that all Islamic people are suicide bombers, I want to create a different connection with that civilization during this evening," said Heckel. "Rumi is a particularly interesting and unique way to increase our cultural understanding ... Like Jesus, Gandhi and Martin Luther King, Jr., Rumi insisted violence was an unsatisfying way of resolving issues."
"An Evening With Rumi" runs Dec. 2, 3, 4, 9, 10 and 11 at 7:30 p.m. and Sunday Dec. 5 at 2 p.m. in HSU's Gist Hall Theatre. Tickets are $10/$8, with a limited number of free seats for HSU students at each performance. For more info, call 826-3928 or visit HSUStage.blogspot.com. Alright, one more:
Out beyond ideas of wrongdoing and rightdoing,
*there is a field. *
I'll meet you there.