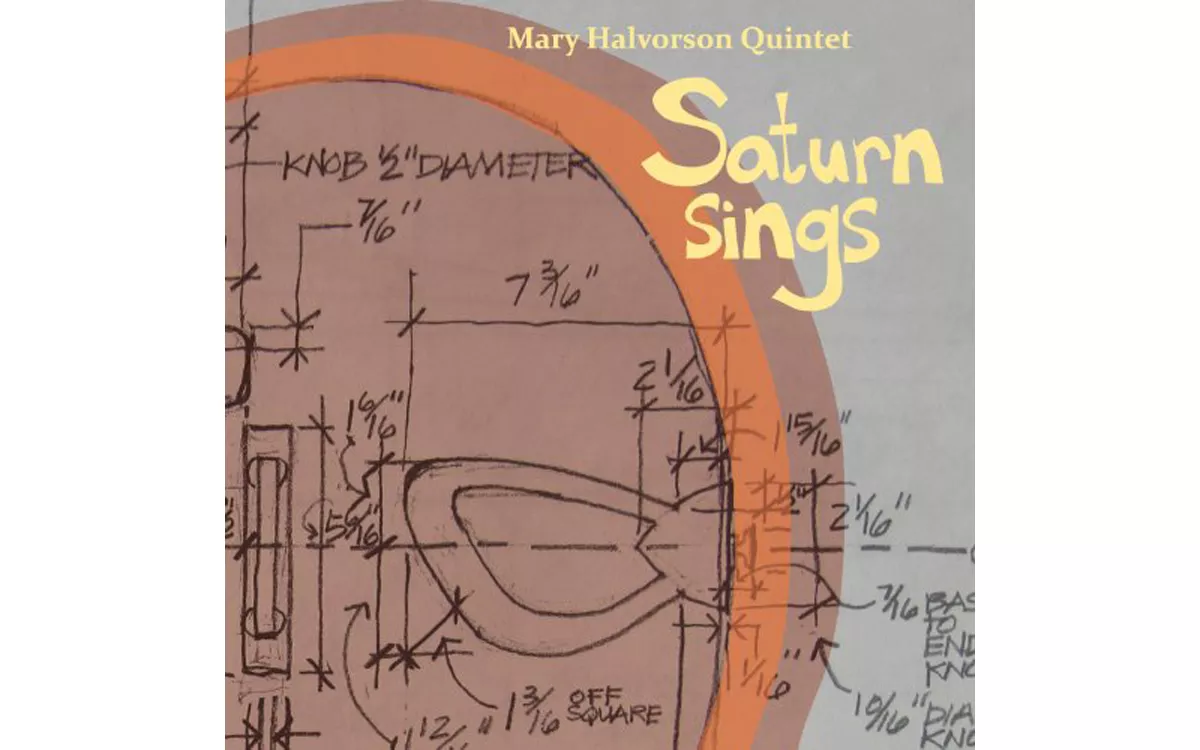 By Mary Halvorson Quintet - Firehouse 12
Saturn Sings
Mary Halvorson's guitar work can be partly described as someone attempting to walk on a smooth concrete floor slick with cooking oil. Halvorson is a NY-based musician, composer and arranger who explores beyond the length of her fret board as a guitarist and creates compositions with constant angular, unexpected turns, creating a feeling like everything might slip and fall apart at any moment.
Saturn Sings is Halvorson's second release as an ensemble leader. Here she and her longtime trio -- bassist John Hebert and percussionist/drummer Ches Smith -- both of whom appear on her excellent 2008 release Dragon's Head, are joined by alto saxophonist Jon Irabagon and Jonathan Finlayson on trumpet, expanding the dynamics, pace and interplay explored on Dragon's Head.
Since studying under avant-garde jazz reed player Anthony Braxton, Halvorson has had quite an impact on the contemporary NY music scene, playing with Braxton, Trevor Dunn, Marc Ribot, Jason Moran and the "avant-rock" band People, among many others. Her 2009 collaboration with string player Jessica Pavone, On and Off, stretched the boundaries of chamber music, contemporary and folk genres. Halvorson's continual collaborations with a wide array of musicians defies categorization.
In one sense, she's a mathematical musician and composer. Using a vast group of composers as a springboard, including Thelonius Monk, Clifford Brown, Shostakovich and Robert Wyatt (one of her favorites), her compositions employ scales and repetition, while often subverting them, inserting Eric Dolphy- or John Coltrane-like free jazz segments. Though this may sound somewhat clinical, Saturn Sings is anything but. The band hovers on a line between order and chaos with an ease that seems organic. This allows Halvorson to excel in her unique approach to the guitar, often employing (both physically and with effect pedals) an unusual method of manipulating the guitar's bridge, so that is sounds as if the guitar is going completely out of tune, or slowing down, then speeding back up. Her breaks of "free" playing are muscular, yet clean, almost absent of distortion, creating a startling effect.
The interplay with her band varies in style from the more funk-inflected "discussion" between her and bassist Herbert and trumpeter Finlyson in "Mile High Like (No. 16)" to the frenetic musical dialogue between her and drummer Smith in one of the album's highlights, "Sea Seizure (No. 19)." (She numbers her compositions based on the order they are created, not how they appear on the record.) With influences favoring the off-kilter music of John Zorn or the SF-based rock group Deerhoof, Halvorson has created a challenging, vibrant and exciting contemporary work in Saturn Sings. One only hopes that the compositional numbers from this innovative and gifted musician and composer increase to interplanetary proportions in the future.