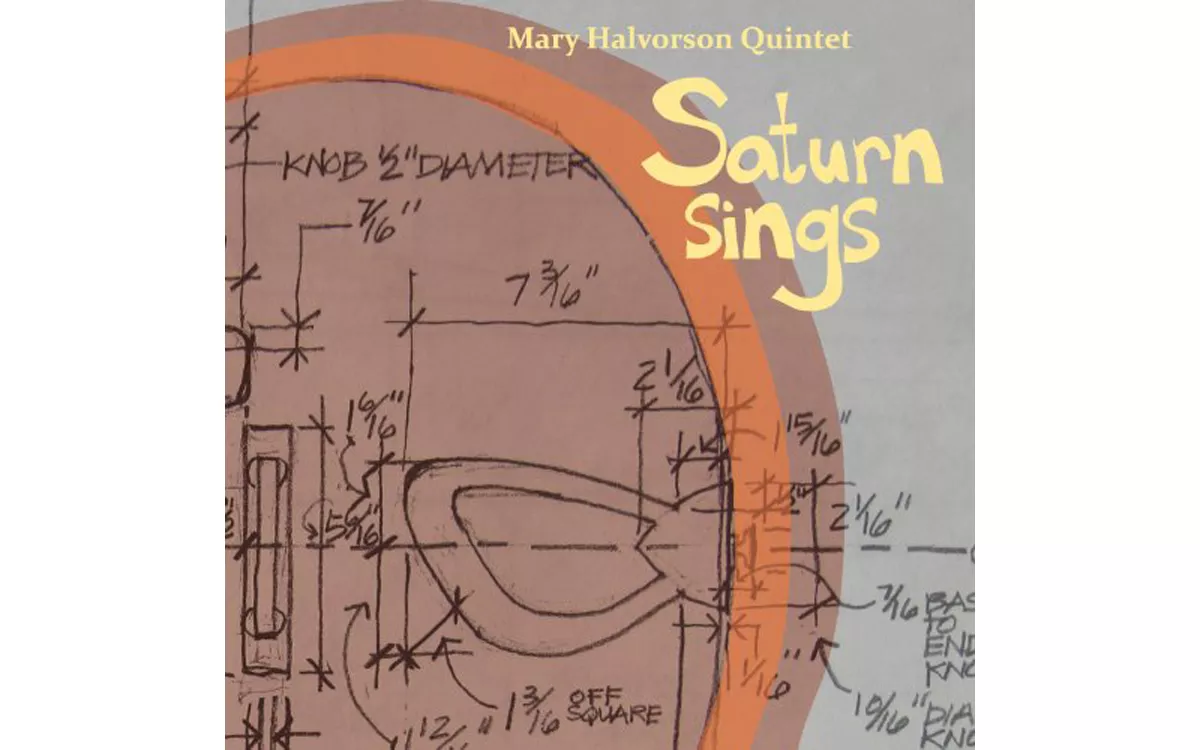 Mary Halvorson Quartet
Saturn Sings
Saturn Sings -- Mary Halvorson Quartet -- Firehouse 12
Emerging from the burgeoning contemporary NY jazz scene, guitarist and composer Mary Halvorson has developed a unique and innovative guitar style, expanding her band and her repertoire on an ever-evolving scale. Exciting, unpredictable and brilliant.
Rain on the City -- Freedy Johnston -- Bar/None
NY singer/songwriter Freedy Johnston's poignant, short story narratives are embedded in songs that comprise his strongest and most eloquent album to date.
Initiate -- The Nels Cline Singers -- Cryptogramophone
Contemporary musician Nels Cline dazzles large audiences with his shredding guitar work for Wilco. With his stellar group The Nels Cline Singers, he emerges as a diverse composer, equaling his inventiveness as an improvisational musician. This double CD covers Cline's wide canvas and vision with a challenging studio disc and a riveting live set.
Here's to Taking It Easy -- Phosphorescent -- Dead Oceans
Singer/songwriter Matthew Houck settled his heels in Brooklyn by way of Austin and Athens, GA under the nom de plume Phosphorescent. Accompanied by his excellent country-tinged band, Houck collected a suitcase full of influences and produced a powerful record of loss, regret and a shred of hope.
At Echo Lake -- WOODS -- Woodsist
Brooklyn's eccentric quartet fuses elements of folk, '60s psychedelia and electronics to create subverted pop. At Echo Lake is the band's most accessible recording, without taking out all the funky bells and whistles that made the band charming in the first place. Wonderfully oddball and original.
Fields -- Junip -- Mute
I Learned the Hard Way -- Sharon Jones & The Dap-Kings -- Daptone
Majesty Shredding -- Superchunk -- Merge
The Way Out -- The Books -- Temporary Residence
Grinderman 2 -- Grinderman -- Anti-
There was also an excellent crop of previously unreleased older recordings that came to light this year, ranging from the early 1920s to the late 1970s. Here are five reissue faves from 2010 (in no particular order).
The Promise: The Darkness on the Edge of Town Story - Bruce Springsteen - Columbia
An extremely detailed, thoughtful, well-packaged box set that features a remastered version of Springsteen's 1979 classic, Darkness on the Edge of Town, along with two CD's of unreleased material from those sessions, and three additional DVD's, featuring a documentary on the making of the album, studio clips, Darkness tour performances as well as the 2009 "Darkness Revisited" taped performance. The box set faithfully captures Springsteen coming out of the gate artistically at full force, preceding two important subsequent Springsteen releases, The River and Nebraska.
Complete Mythology - Syl Johnson - Numero Group
From Holly Springs, MS, Sylvester Johnson cut his teeth singing and playing with the likes of Magic Sam, Howlin' Wolf and Jimmy Reed in the '50s. He established his own powerhouse brand of R&B and soul, recording for the Chicago-based Twinight Label, traveling south in the '70s to Willie Mitchell's Hi Studios in Memphis (home of Al Green, George Jackson, among others). This 4-CD and 6-LP is a monster retrospective box, including the original artwork for each LP and a wonderfully detailed booklet. It's another excellent offering by Numero Group, Chicago's saviors of lost soul and assorted eccentric gems.
Live: Beg, Borrow & Steal - The Plimsouls - Alive Naturalsound
Recorded live at LA's Whisky a Go Go on Halloween 1981, this recording captures The Plimsouls at the top of their game. Guitarist Eddie Munoz's red-hot riffs, with the driving rhythm section of bassist Dave Pahao and drummer Lou Ramirez, and vocalist/guitarist Peter Case's Lennon-esque tuneful snarl are all locked in. Beg, Borrow & Steal illustrates just how good this band of young 20-somethings and their Mersey Beat influenced, hook-laden songs, really were.
Frank Fairfield's Pawn Records Presents Unheard Ofs & Forgotten Abouts - Various Artists - Tompkins Square
Culled from the personal record collection of vocalist, musician and archivist, Frank Fairfield, this music anthology is comprised of rare 78s from around the globe. Fairfield is dutiful in sharing his knowledge as well as music that widens the scope of the true meaning of folk music.
Coals to Newcastle - Orange Juice - Domino
Though this 6-CD box set may only tempt lovers of Scottish pop or hardcore Orange Juice fans, Coals to Newcastle wonderfully documents this young band from Glasgow and the growth of singer/songwriter Edwyn Collins. Collins carved an impressive catalog of songs of unusual, quirky pop, unknowingly inspiring a wide wave of Scottish bands, including Belle & Sebastian, Altered Images and Teenage Fanclub.