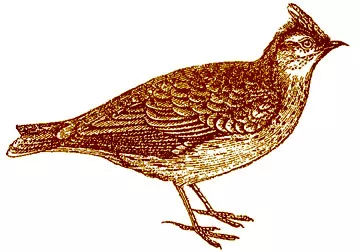 It's a dream for traditional folk musicians: Lark In The Morning Music Celebrationis a week-long camp in the Mendocino redwoods with lessons and workshops on all sorts of instruments and traditional styles led by stellar players from around the world. Dancing, parties and picking sessions everywhere you turn. A fair number of musicians and dancers from Humboldt are there this week. If you just now heard about it and want to go ... well, it's too late. It's all sold out. You might think about attending the first week in August next year, however.
So, why mention it here? Lark Camp ends Saturday and the teachers are heading off in various directions. Some are coming through our area and stopping to play. (And some live here.)
First up is a Humboldt Folklife Society show Sunday, Aug. 10, at the Bayside Grange featuring a combo called Verde Gaio from Galicia, a region on the northwest corner of Spain, right above Portugal. Galicia happens to be the home of Manu Chao, but he's not coming here (he is playing at the Outside Lands Festival in Golden Gate Park opening night Aug. 22, along with Beck and Radiohead, however). As you might guess from the fact that they're teaching at Lark, Verde Gaio is more on the traditional side of Galician music.
Alexandre Cardosa plays with Xavier Blanco -- both are masters of the Galician gaita, a type of bagpipe. Google Xavier and you'll come up with a YouTube vid of a solo performance at a festival in Galicia. As he begins, he's playing some sort of clacking percussion thing and whistles that bring to mind birds in flight. He calls out something in Galician while shaking a bell tied to his arm before squeezing the bagpipe under his other arm and singing a sweet song. Since I don't speak a word of Galician, I have to imagine what it's all about. In my mind it's an ancient song from a shepherd who's coaxing his sheep along a hillside overlooking the sea. Whatever he's singing, it's music full of joy and passion, folk music in its purest form.
Xavier and Alexandre are traveling with fiddler (and gaiteiro) Kevin Carr, a folky from Oregon who I know from his work with Wake the Dead, an all-star Celtic combo that recorded an album of Grateful Dead tunes reimagined as Irish music. There's a clear connection between trad Celtic and Galician music that goes beyond the use of bagpipes, but don't ask me to explain. I'm sure Kevin can do so on Sunday at the Grange. Another person who could probably explain is Greg Moore, who put together the show in Bayside. (He's a teacher at Lark, too.) As you might recall, Greg is the leader of Bandemonium, the alt. brass/percussion band that made a splash at the Folklife Festival a couple of weekends back. Bandemonium is opening Sunday's show, and I'm certain if Greg has his way, there will be some kind of collaboration with the pipers taking folk music in wild new directions.

Humboldt Folklife hosts more Lark musicians the next night, Monday Aug. 11, this time with a show at Humboldt Baykeeper in Old Town. W. Bruce Reid and Bonnie Zahnow hail from Seattle. Local picker David Isley met them up there. He tells me, "They play a lot of old time and jug band music, and both play fiddle, so they do twin fiddle old timey style and some Mexican and Argentine music. Bruce also plays banjo and banjo guitar. He's one of the most amazing musicians I've ever heard." And that's high praise from David, who is an amazing musician himself. See (or hear) for yourself on Friday evening when he's at Rookery Books on the Arcata Plaza as part of Arts! Arcata, or this Thursday when he plays various instruments at Gallagher's (taking over for Seabury Gould, who's down at Lark in the Morning).
Incidentally, that same Thursday evening fiddler Tom Rigney and Flambeau are playing Cajun tunes down the way on the Eureka Boardwalk.
I doubt that there's a Lark connection, but Humboldt Brewery has some fine traditional bluegrass coming Sunday night. The Lilly Mountaineers features mandolinist/singer Everett Lilly, a pioneer in bluegrass music who recorded classic tunes back in the day with his brother, Bea, and played with Flatt and Scruggs and the Foggy Mountain Boys in the '50s. Today he fronts a band with two of his sons, Mark and Daniel, and several other talented players. If you dig bluegrass, don't miss this one. Humboldt's top bluegrass band, The Compost Mountain Boys, opens the show. (The CM Boys also play Thursday at Pierson Park kicking off McKinleyville's Concerts in the Park series.)
When I was working on last week's story about troubles at KHSU, I had occasion to visit the campus office for HSU Advancement. Greeting me from behind a desk was Travis Williams, who asked, "Do you remember me?" "Of course," I replied. When my son was playing percussion in the ArMack Orchestra, Travis was the other percussionist. Now that's he's all grown up, he does database management for Advancement, and he also plays drums for a local band called Hey Eleanor, led by his wife, Samantha. Their band is part of a three-band lineup at the Jambalaya Saturday with Double Threat and Oh Foot, a folk/pop duo consisting of Zac Bauman and Maddy Shernock (aka The Beat Nun). Early posters for the Jam show listed former locals The Ian Fays as part of the bill, which is not surprising when you hear the songs on Hey Eleanor's MySpace -- The Fays would seem to be an influence on many young local alt. pop singers. (The Fays have delayed their trip back to Humboldt.) BTW, checking Oh Foot's MySpace I learned that Zac and Maddy are both about to move away to the Davis/Sacto area, presumably for college. I also discovered that Oh Foot is playing Friday at Mosgo's with Matt Engel. Bouncing over to the Beat Nun Recordings MySpace, I learned that Beat Nun and Oh Foot will be playing live on The Buck Calhoun Show! on KHSU next Wednesday, Aug. 13. Tune in at around 10 p.m.
Elsewhere in Arcata the same Saturday night as the Hey/Oh show, The Bump Foundation is once again laying down the funk at Humboldt Brewery.
Earlier Saturday, around 11:30 a.m., you can hear Portland's No Go Know live in the KSLG studio on Monica Topping's show. I know very little about No Go except that they describe themselves as a "tropical/concrete/zouk" band on MySpace, where their songs either are not posted or don't work. They're in town to fulfill our weekly Portland quota with a show Friday night at the Lil' Red Lion with Pipe(s) Of the Doctor of Witchcraft. It's the first of four shows this week at the hip Eureka nightspot, a space that's been tipping the alt. music scales away from Arcata to Eureka. (See this week's cover story.)
Got a call last week from jazz drummer Michael Curran telling me about the merging of his old Redway business Pomegranate Video with his wife Holly's Persimmon's Garden Gallery. A new wine tasting room replaces the former video store. "We'll have our grand opening Saturday, Aug. 9," he said, "with the Michael Curran Trio featuring Mary Jo Casasanta -- just me and [guitarist] Jim Wilde backing her." The tasting room features wine from SoHum vintners: Briceland Vineyards, Elk Prairie Vineyard and Whitethorn Winery. "And we'll have little plates of food -- my wife Holly is a great cook and she also makes these wild herbal infusion drinks," said Michael. The plan is to have music two weekends a month. Next Friday, Aug. 15, Curran assembles another trio with electric bassist Ken Lawrence. Incidentally, you can also hear Curran play with Humboldt Time this Friday Aug. 8, at Cecil's where the jazz band plays once a month.
While looking for horserace post time for the Humboldt County Fair, I came across the listings for the Midway Stage, the one just out the gate from the track. Jimi Jeff and the Gypsy Band play there Thursday, Aug. 7, 5-8 p.m. Then on Friday and Saturday (same time) it's Ferndale resident Elaine "Spanky" McFarlane of Spanky and Our Gang fame. (Remember "Sunday Will Never Be The Same"?) Sunday through Tuesday they have High Pilots, who seem to play nowhere but county fairs. Then on Wednesday and Thursday ex-Weary Boy Mario Matteoli and friends take the stage. Racetrack admission is free Wednesday, so that might be a good day to hit the Fair.
As you know, Reggae Rising was last weekend, and you'd think the major blast of Jah music might slow things, but the reggae shows continue to flow. Humboldt Brews has Woven Roots Thursday followed by a big Friday show with the classic Jamaican harmony trio The Mighty Diamonds. Formed in Trenchtown, Kingston in 1969, the Diamonds are unusual in that the original trio lineup -- Donald "Tabby" Shaw, Fitzroy "Bunny" Simpson and Lloyd "Judge" Ferguson -- is still together after all these years.
Then, coming to the Red Fox Tavern on Tuesday, Aug. 12, the "More Knowledge Tour," with British reggae toaster Macka B, drummer Wadi Gad, Italian MC International DJ SupaMario and The Roots Ragga Band.
And yes, I was at Reggae Rising -- had a blast. Expect a review next week when I'm fully recovered.