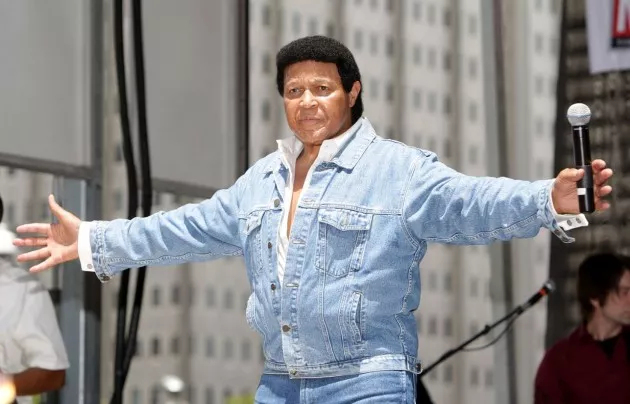 Holy wow. It's not every week that a bonafide cultural icon just twists his way into Humboldt. But, by golly, on Saturday, March 23, musical legend Chubby Checker will take the stage at Cher-Ae Heights Casino and, we're guessing, perform "The Twist." Geez, if he's savvy, he'll perform it three or four times. Why? Because the 1961 megahit was so huge it was named the number one song on Billboard magazine's 2008 "Hot 100 50th Anniversary" chart, officially making it the most successful record of the American rock 'n' roll era. Suck on that, Santana (feat. Rob Thomas).
But while Mr. Checker will undoubtedly perform for you "The Twist," "Let's Twist Again," "Slow Twisting," and other songs related to the ginchy, hip-swingin' dance fire he ignited five decades ago, what he will not do on Saturday night is measure the length and girth of your penis.
Here is how we know this: Roughly a month ago, the musical legend -- born Ernest Evans -- made headlines when it was announced that he was filing a $500 million trademark infringement lawsuit against Hewlett Packard for "irreparable damage and harm." The beef? A novelty app that allowed users to estimate the length of their man's penis based on his shoe size called -- do I have to say it? -- "The Chubby Checker."
But here's the twist … and it goes like this: The app is already dead, since HP stopped producing the hardware and operating system it ran on in 2011 and removed it from being downloadable in September 2012. Further, it was reported that the stupid thing was only downloaded a total of 84 times. Very few chubbies were checked. Mr. Evans' legacy is likely secure. Everyone chill.
Where were we? Oh ya! Go twist with Chubby on Saturday, folks! Doors at 7 p.m. Show at 8 p.m. Tickets are $39/$49 for premium. For more info, go to cheraeheightscasino.com. One more time: penis.