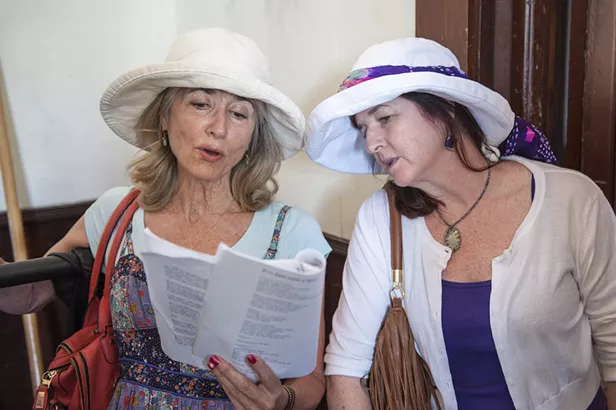 Mark McKenna
Elizabeth Bennett of Santa Rosa, left, and her sister Gabrielle Van Sweringen of Annapolis, Maryland sing "If I Fell" during the Beatles sing-along.
Mark McKenna
Patrons of the Logger Bar wet their whistles as the music plays on.
Mark McKenna
Judy Osman hoists her dog Milo, a 7-month-old wire fox terrier and Chihuahua mix.
Mark McKenna
Paul Coleman of Ferndale plays harmonica with Athen "Paux Boy" Soto of Louisiana on the streets of Blue Lake.