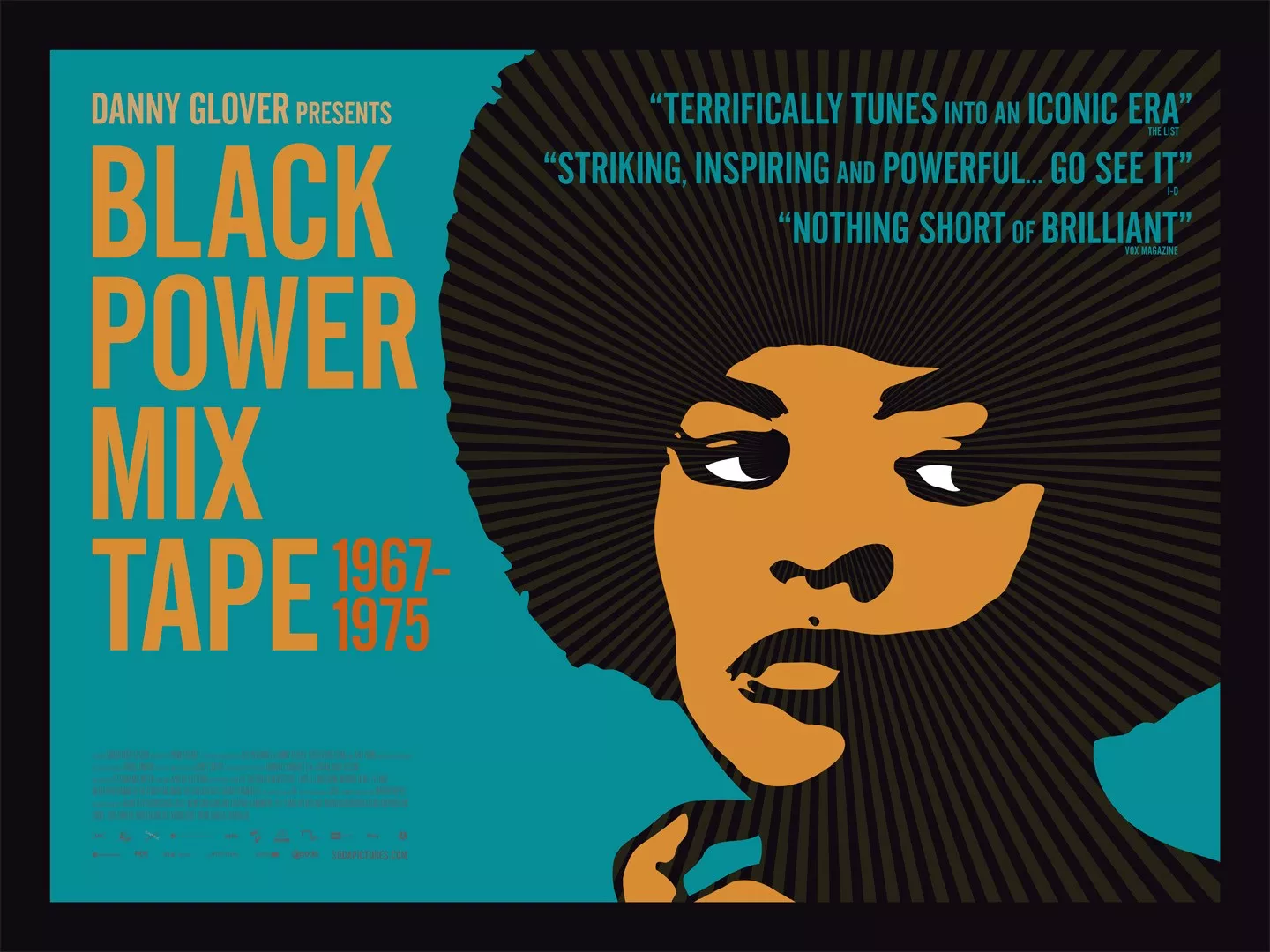 Directed by Göran Olsson - Sundance Selects
The Black Power Mixtape 1967-1975
The making of the excellent documentary, The Black Power Mixtape 1967-1975, an artfully edited collage of unearthed archival film footage, came by accident. "There was a rumor around for years among filmmakers that Sweden had more archive material on the Black Panthers than the entire USA," said Göran Olsson, the film's director, interviewed in the British film magazine, Sight & Sound. "A couple of years ago I was working on a film on Philly soul and was browsing the archives at Swedish Television -- and found out that it was true."
The Black Power Mixtape focuses on the principle leaders of the Black Power movement, including Angela Davis, Stokely Carmichael, Eldridge Cleaver and Huey P. Newton, consisting mostly of film footage not seen since it was initially aired in Sweden.
Presented in a chronological timeline, the documentary begins with Carmichael, the quick-witted, charismatic leader of the Student Non-Violent Coordinating Committee (SNCC), who popularized the phrase, "Black Power." Though he worked extensively with Martin Luther King, Jr. in the early '60s, by '67, Carmichael was moving away from King's "non-violent" credo. "He made one fallacious assumption," Carmichael says, speaking to an audience in Stockholm. "In order for non-violence to work, your opponent has to have a conscience. The United States does not."
The assassinations of King, Medgar Evers and Robert Kennedy provided fuel to the fire for a number of bright, young, intelligent and angry members of the African-American community during a turbulent period -- with the Vietnam War, race riots and Watergate. We see Davis, appearing sleep deprived and pale while incarcerated in a San Francisco jail charged with a death penalty crime (she was later acquitted), speaking of a fight for goals that reach beyond the African-American community, like King's. The aim was for overarching justice for all people: free schools and lunches, gainful employment, a living wage, the end of the war and the eradication of racism.
In addition to voice-overs from survivors of the movement, like Davis, Kathleen Cleaver and poet Sonia Sanchez, The Black Power Mixtape also includes younger voices, such as musicians Erykah Beduh and Questlove (who contributes to the film's soundtrack). It's chilling to hear Harry Belafonte's present-day voice as he speaks of anticipating King's death after he spoke out against the Vietnam War and the domestic conditions of the poor. "All of these things put a huge bulls-eye on Dr. King because he was now tampering with the playground of the wealthy. He had to go." The documentary asks a key question: How free is freedom in this country? There's an irony in how some Swedish journalists viewed the lives of African-American communities with such openness, and near innocence, where most of the U.S. mainstream media simply ignored -- or feared.