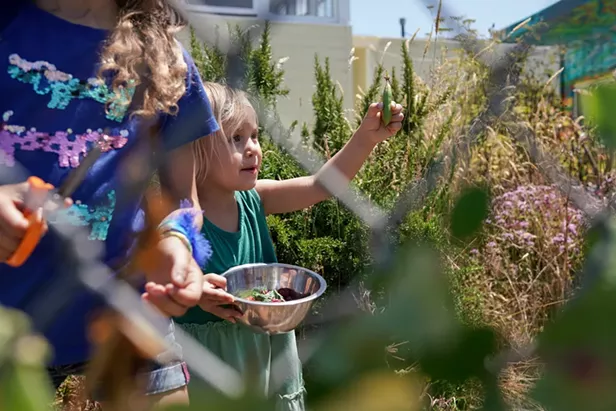 Katie Rodriguez
A child at the Friday morning garden harvest proudly showcases a freshly harvested snap pea.
Katie Rodriguez
""We want to inspire people to think about when produce is in season and think, 'When you look at the tomato on your sandwich and it's out of season, where did that come from?'" says President of the Board of WCIA, Heidi Benzonelli.
Katie Rodriguez
A child enthusiastically picks a small huckleberry, just beginning to ripen.
Katie Rodriguez
For Humboldt County region, snap peas can grow successfully in spring, summer and oftentime, into fall seasons.
Katie Rodriguez
Summertime brings fresh raspberries!
Katie Rodriguez
Friday brings prep time: fresh produce distribution for seniors and Saturday morning local harvest box pickups.
Katie Rodriguez
Kids in the Jefferson Community Center garden enjoy the tasty pleasures of getting to much on and learn about the beauty of growing and harvesting raspberries, blackberries and blueberries.
Katie Rodriguez
Spinach, apples, onions, lettuce and more! Local harvest boxes stack up mid summertime.