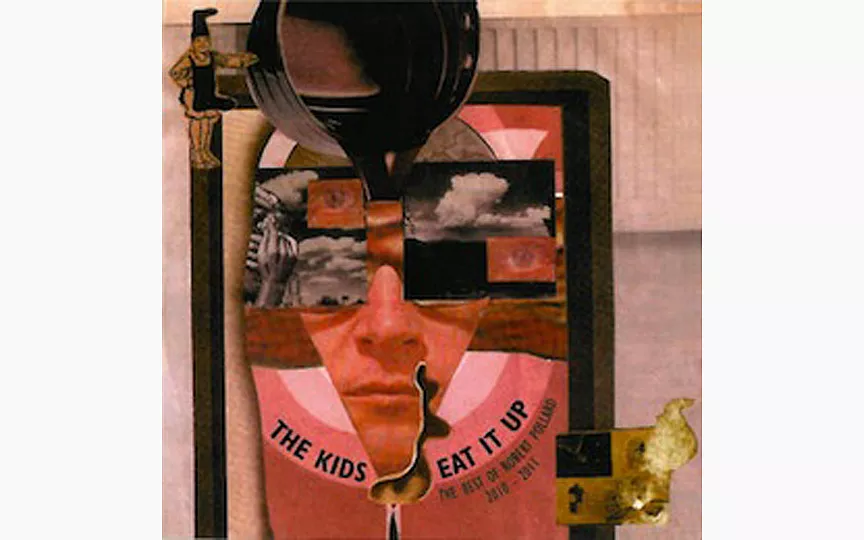 By Robert Pollard - GBV, Inc.
The Kids Eat It Up: The Best of Robert Pollard 2010-2011
Age has hardly slowed down the hyper-prolific nature of artist and songwriter Robert Pollard, the 54-year-old leader of Guided By Voices. After disbanding the legendary indie group in 2004, he reunited with the "classic" mid-'90s GBV line-up for a brief 2010-11 tour and recorded a batch of new songs, Let's Go Eat the Factory, due for an early 2012 release. However, Pollard has also cleverly released a satisfying "Best Of" from his solo releases: 28 tracks culled from 10 albums, from five separate projects. Oh, and he wisely limits his time frame to only the past two years.
Cherry-picked by Pollard, The Kids Eat It Up includes gems from his projects Mars Classroom, Circus Devils, Lifeguards, the currently retired Boston Spaceships, and releases under his own name. "I think that reckless approach or lack of patience is what endeared a lot of people to us in the first place," Pollard stated in a recent A.V. Club interview. "The point is to keep it in motion. Get it down and move on."
With age though, Pollard has developed a sense of craft, and what unites his various solo projects is a strong pop sensibility. Pollard has a gift for cranking out a good melodic line, while crafting his voice as an integral instrument. Sure, it's limited, but his attention to his vocals -- one in a faux British tone -- is just as strong, open-throated and passionate as on his earlier GBV records, with just enough sense of finesse.
Pollard also knows the value of good collaborations (especially after going through a number of line-up changes with his band), and he has never strayed too far from his extended GBV family. Whether it's with Todd Tobias (Circus Devils), Chris Slusarenko (Boston Spaceships) or with Doug Gillard (Lifeguards), Pollard has successfully maintained an oddly fresh youthful vigor, while not quite repeating himself. In fact, he's only gotten better as a songwriter and vocalist.
From the power pop of Boston Spaceships' "Come On Baby Grace," to the rocking "Silk Rotor," to the psychedelic tinges of "Something Strawberry" and the bubblegum "Touch Me in the Right Place at the Right Time," Pollard displays how he can still exploit the genres he has always kept close to him and spin out a fresh tune.
"Paradise is Not So Bad" by Lifeguards, Pollard's collaboration with former Cobra Verde and latter-period GBV guitarist Doug Gillard, is the highlight cut. It combinies Gillard's deft musicianship (and guitar hooks) with Pollard's exuberant melody. "Paradise is not so bad," Pollard sings. "Fifty years of rock and roll ... old school logic, heart and soul," perhaps summing up his inspiration. An unusual "indie" artist whose longevity and output is unsurpassed, he is, most importantly, always on a phenomenal upward climb.
Mark Shikuma is music director for KHSU-FM.