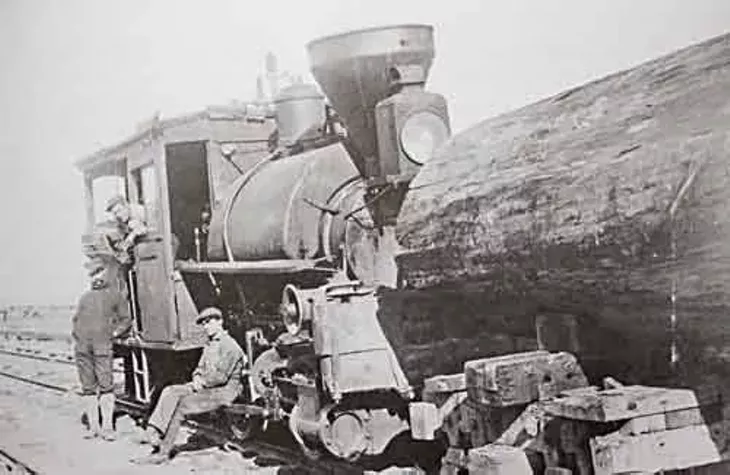 8 slides
Last fall, treesitters ascended into a stand of big, second-growth redwoods in the McKay Tract, east of Cutten and visible from Northridge Road. They hoisted a flag into the tallest tree, erected a large banner and delivered a statement to the media. Months later, they posted a letter on the Earth First! Humboldt Web site to Green Diamond Resource Company Vice President Neal Ewald, whom they'd heard was interested in hearing their concerns.
"Earth First! and other forest defenders in Humboldt County have long been opposed to the following," the letter read. "Old-Growth logging. Clear-cutting (and other "Even Aged Management"). Herbicide use. Logging unstable slopes.
"Additionally, we are opposed to your plans for residential development on forestlands and the threat it represents to fish and other wildlife. These practices do not fit within an ecological definition of sustainable forestry."
Though it was mainly Green Diamond employees and people living in the Northridge neighborhood who were most aware of the treesitters, their action -- their web of ropes tying tree to tree to tree, their tarp-draped platforms with what look like water- and waste-filled plastic jugs dangling off -- provided a physical embodiment of a discord that's simmered for decades in that urban-timber interface.
Old-time foresters consider the McKay Tract one of the best spots on the planet to grow redwood trees. As long-time forester Jim Able, who worked in the tract for Louisiana-Pacific, puts it, "That place grows timber like nobody's business." County planners, who are entering the final stretch of the seemingly interminable process of crafting a General Plan Update which will determine future land use, consider the west side of the McKay Tract as the last best spot to grow more houses. Biologists consider the tract, and the whole Ryan Creek watershed it lies within, one of the region's best refugia for spawning coho salmon -- a fact that, along with the presence of northern spotted owls and the prospect that there are very few second-growth redwood forests left to become the next old-growth forests, helped galvanize the treesitters. And, over the years, the McKay Tract has become the Cutten neighborhood's de facto community forest, a place to jog, walk the dog, ride bikes and breathe in nature -- as well as, in some cases, to trash the hell out of it with illegal motorcycle trails, dumping and camping.
What, many wonder, will become of this remarkable bit of country?
Ryan Creek, named after early settler James Ryan, begins in the gulch-divided broad plateau country south of Eureka and gently flows north. On the edge of town it becomes Ryan Slough. Later it merges with Freshwater Slough coming in from a drainage to the east, and that becomes Eureka Slough, which empties into Humboldt Bay.
The creek and its half-dozen tributaries drain 9,400 acres of mostly redwood forest that is home to salmon and steelhead, spotted owls, hawks and osprey, flying squirrels, bears, deer and lions. Streams, lined with ferns and berry-choked thickets of alder, spruce and bright lichen-coated maples, run through shallow gulches that may hide shady pockets of skunk cabbage. The lower reaches open into wetland meadows heavy with grass, willows, wildflowers, bees, tiny lavender butterflies and mosquitoes. There are patches of trees that are nearing 200 years old, and patches of orderly young ones barely a decade old.
The majority of the Ryan Creek watershed is known as the "McKay Tract." Its west side abuts Cutten and its southwest side Ridgewood Heights, its northern tip wraps around Redwood Acres Fairgrounds. Northeast of the tract lies Freshwater and east is Mitchell Heights. To the southeast it's the tip of a forest that extends beyond its boundary all the way to Redding, with scattered small-town interruptions.
Last year, developer Kurt Kramer proposed to build a 320-unit mixed-use master planned community on what's called the North McKay Tract -- a 78.27-acre lot owned by local lightning-rod Rob Arkley's Security National Servicing Corp. Kramer, Arkley's partner in the venture at the time, went to the county to suggest rezoning some of the low density residential land to higher density residential and some to commercial.
Also last year, Daniel Opalach, Timberlands Investment Manager for Green Diamond Resource Co., which owns the remaining 7,583 acres of the McKay Tract, wrote a letter to Humboldt County Community Development Services Director Kirk Girard regarding the company's plan to set aside some timberland west of Ryan Creek and adjacent to Cutten for a master-planned development -- it was a revised plan for 964 acres, much smaller than an earlier proposal that showed development on both sides of the creek. The letter referred to a meeting with the county and the company in which the parties agreed on the broad outlines of a development strategy. Part of the timberland had already been rezoned to residential long ago. An additional part would need to be rezoned. More than half would remain open space. The whole project could "drop into" Alternative B of the county's General Plan Update.
Meanwhile, Green Diamond went on with its regular business of cutting timber and preparing timber harvest plans -- and it was the company's latest two THPs on the McKay Tract that caused the forest activists to set up two tree villages, the one near Northridge Road and another deeper in. Last week, the treesitters held their breath as May 14 approached, the day Green Diamond could start cutting trees and blazing roads into the harvest sites.
Nothing happened. Likewise, the development proposals seem to be in a stall.
The McKay Tract gets its name from Allan McKay, who began buying the timberlands in the 1880s to feed his company's mill, the Occidental, down on the Eureka waterfront between A and B streets. The mill, including an earlier version that had burned down, had been in operation since 1868. McKay acquired part interest in it in 1875, according to Lynwood Carranco and Henry Sorensen's book Steam in the Redwoods. After McKay died his family carried on, and by 1888 McKay and Co. entirely owned the mill -- the biggest on the waterfront at the time. In 1930 the mill shut down as the Depression took hold, then operated sporadically, and in 1934 it burned down and McKay and Co. quit the redwood business.
The McKay Tract's original old growth was logged out by then. The land ended up in the hands of investors with the Pacific Conservation Co. It sat, growing trees, for about 40 years, said Greg Templeton, chief forester with Green Diamond Resource Co., who agreed to an interview in the company's Korbel offices a couple of weeks ago, along with Green Diamond public affairs manager Jackie Deuschle.
Templeton's a friendly, blue-eyed Humboldt State grad (1975) who's lived and worked in the local woods for 35 years, including cruising timber and preparing THPs in the McKay Tract for 25 of those years. He said people don't realize how much the McKay Tract has changed since the old days.
"It's just miraculously recovered," he said.
The early loggers used to burn out the undergrowth to get to the trees, some 15 feet in diameter, and used oxen to drag the monster trees out on boardwalks laid into the gulches. In 1893, McKay and Co. built a railroad into the tract, which ended around Park Street, where the logs would be tied into rafts and floated down the slough to the bay.
"The majority of the old-growth timber was logged by the railroad and steam donkeys," said Templeton. Judging by photos from that era, after those old-time loggers were through with the place, it looked like it had been bombed.
In 1967 Georgia-Pacific bought the McKay Tract, much of which had regrown and held 60- to 70-year-old second growth and younger trees. G-P built a road system on the old railroad grades, and used cable yarding machines and tractors to log. The company started a small cattle ranch on the north end of the tract, not far from where the county's Redwood Acres Fairground sits. In fact, late county supervisor Roger Rodoni, whose father was the ranch foreman, grew up out there.
In 1972, G-P spun off part of itself in a new company called Louisiana-Pacific, and in 1998 L-P sold most of its California timberlands. Simpson Timber Co., whose California timberlands were later renamed Green Diamond, bought L-P's Humboldt land. And, said Templeton, Green Diamond has continued cutting through the rest of the second-growth -- while leaving alone, he said, the big "wolfy" trees and stands required to sustain certain habitat.
Unlike McKay and Co., which basically cut everything and left, said Templeton, subsequent owners, including his company, have managed the timber for the long term. And, he said, standards for protecting the land have only increased over time. Since the 1940s, timber companies have been required to reforest their lands. And they must conform to more environmental regulations now, such as monitoring for protected species and protecting water quality.
L-P, whom Templeton also worked for, began decommissioning roads near streams in the 1970s, to reduce erosion and consequent sediment dumping into the waterways, and in 1998, under Green Diamond, Templeton ramped up that effort. And that, he said, has led to stream channels downcutting more, removing excess sediments and exposing gravels that are good for spawning fish.
According to a report on Ryan Creek in the 2005 Humboldt Bay Watershed Salmon and Steelhead Conservation Plan, produced by the Redwood Community Action Agency, the roadwork combined with other natural and deliberate activities has "led to a significant improvement in watershed conditions and fisheries habitat." Periodic state Fish and Game surveys conducted since 1976 show increases in fish habitat, says the report.
As the guy who writes the THPs for the McKay Tract, Templeton said he spends a lot of time walking the land studying and recording what's going on. He's the one who engineers the road system. And he's also the one who makes the initial assessment of the needs of protected species -- presently, and in the future. Green Diamond's lands are covered by two habitat conservation plans, one for the northern spotted owl and one for aquatic species, the latter containing federal restrictions greater than what state law requires, said Templeton.
"We've been monitoring all that wildlife on this particular tract for decades," said Templeton. "So we know where all the spotted owl activities are. We know where all the osprey sites are and which ones are active. In fact, we actually use the neighbors [in Cutten] to help us find the ospreys -- they can see the birds flying around."
Interestingly, and contrary to popular wisdom that says northern spotted owls require old growth to thrive, Templeton said that senior Green Diamond biologist Lowell Diller has found spotted owls proliferating in the young redwood forests -- where tasty wood rats run amok.
"We've banded over 1,600 owls since we started monitoring in the early '90s," said Templeton.
Templeton seemed frustrated by the Earth First!ers, who he said exaggerate the effects of the company's' harvesting style -- even-aged management, meaning clearcuts and replantings, mixed with selective harvests and as many uncut protection zones as a particular area requires.
"When you talk to EarthFirst!, they tend to not mention the protection zones," Templeton said. "They called this [one of the current THPs] the 'killing field' for the owls, and they said it would cause 'massive floods' that will kill fish habitat."
But, he said, why would Green Diamond want to jeopardize its ability to harvest -- dependent on its conformance with protected species laws -- in the future?
Activists also say that Green Diamond's clearcutting grows inferior redwoods because the sunshine-fed rapid growth produces a looser grain. But Templeton said the redwood market today is just fine with that and doesn't require the tighter grain found in the virgin timber of old.
The Earth First!ers also object to the company's master plan for developable lands. Green Diamond public affairs manager Deuschle countered that any decision to develop in the tract will ultimately be up to the county.
"But nowhere in the master plan do we say we're going to convert the land so that someone can build monster malls," she said.
By the 1920s and '30s, Cutten had developed on the west boundary of the McKay Tract. And to this day -- barring the clearcut issue -- the most contentious part of the McKay Tract is that which hugs town because of proposed future developments.
Biologists consider development a serious threat to the habitat within the McKay Tract and Ryan Creek watershed. According to that 2005 watershed conservation plan by the RCAA, the 5 percent of the watershed already developed has had impacts, and continued urban development will mean more paved streets concentrating runoff into the forest, more trespassing people, more vandalism and more fires. "Arson fires occur almost every year on the McKay Tract," says the report. It also notes that more people wandering into the forest will impact Green Diamond's forest management in that urban-timber interface.
"In the opinion of environmental scientist Mark Moore, the future of Ryan Creek will lie in low impact timber harvesting and diligent road maintenance, all with the goal of minimizing sediment input into the fluvial network," says the report.
But the western edge of the tract has long been pegged for development -- it may just be a matter of time. Templeton said the flat lands within the northern and western perimeter of the tract were initially zoned for residential use in the county's general plan from the 1950s and 1960s.
"They were seeing all of this flat land and going, 'We need to project a hundred years in the future to what people might want to develop,'" he said.
So that's what the county did, even drawing up subdivisions for some of the land. But after new forest practice rules in the 1970s created tax breaks for land owners who agreed to keep their lands in active timber production, Louisiana-Pacific rezoned a number of the residential parcels along that perimeter back to timber production zones.
"And then the county came back, 30 years later, and said, 'We sure wish we had some of those residential parcels back to develop,'" said Templeton.
In 1992, the City of Eureka and the county began brainstorming where to accommodate population growth, and in 1995 the county completed the Eureka Community Plan. It laid out places where Eureka could expand by rezoning to residential and commercial uses portions of adjacent timberlands, in particular in the McKay Tract.
"There was not very many places to continue development at that time," said Templeton. "And there was a lot of pressure. Everybody wanted to move up here and retire." Or invest in bargain-buy houses.
In the plan, 256 acres of Green Diamond's McKay Tract were identified to go into a 10-year phase-out from timber production. In Green Diamond's 2008 proposal -- the one that Opalach outlined in a letter to Kirk Girard -- it suggests 442 acres be made available for development: the 256 acres already rezoned for such purposes, plus 186 more acres that would have to be rezoned, including 85 acres behind Winship School and some lands to the north and south. It also identifies 522 acres for open space -- essentially, steep slopes dropping away from the flat, buildable plateaus, gullies and the 100-year floodplain for Ryan Creek. The plan includes a road connecting Harris Street to Campton Road, which the company says would ease existing traffic congestion in the area.
A smaller, roughly 80-acre chunk of the McKay Tract, at the end of Fern Street in Cutten, was rezoned and included in the Eureka Community Plan for a subdivision; L-P donated 11 acres within it to the community for ballfields, and Redwood Fields was built in 1999.
Tom Hofweber, supervising planner with the county, said in an interview last week that this subdivided portion, called the North McKay Tract, was sold to forester and developer Bob Morris, who then pitched a plan to build 50 one-acre "estate" lots. The project didn't fit into the county's vision, however, which called for 320 low-density housing units there to help the county meet state requirements for more affordable housing.
"Mr. Morris' plan didn't meet the reason we took the land out of TPZ in the first place," said Hofweber. "We wanted to make sure it went to good use."
Security National bought the land, and last year Kurt Kramer proposed a 320-unit development and petitioned the county for a General Plan amendment to rezone some of it from low density single-family residential to higher density, mixed-use residential and commercial.
There is a major catch to all of this development: lack of adequate infrastructure such as roads and sewer capacity. On the Security National property, although zoning allows a 320-unit development, there isn't enough sewer capacity for all of it. Steve Davidson, general manager of the Humboldt Community Services District, which provides water and sewer services from Freshwater down to College of the Redwoods, said the system is at capacity in major storms, and could only serve 51 lots in the North McKay property -- ironically, just enough for Morris' old plan.
Other new development will depend on a new, gravity main sewer pipeline running through Martin Slough, which is scheduled to be built within the next few years -- an astounding 30 years after the idea was first proposed, noted Davidson. If the county general plan update is finished before construction begins, and includes the additional developable lands, then maybe the HCSD can vie for a bigger pipeline, he said. Otherwise, future developers may have to work out other solutions, like building lift stations and connections to piece together service.
Meanwhile, a year's passed since Kramer fronted the re-tooled subdivision idea and nothing's happened. "We're still waiting for them to submit a revised application," Hofweber said.
When, or if, that happens is highly uncertain. In February, Security National listed the North McKay Tract for sale for $2.35 million. And SNSC and Kramer have parted ways. In an interview last week, Kramer said merely that they were still sorting out ownership issues. In an e-mail, Security National Vice President of Real Estate Randy Gans wrote that because of current real estate market conditions as well as the current sewer infrastructure limitations, the company had no immediate plans for the development.
"We originally envisioned the project to have a 10- to 20-year buildout," he wrote. "However ... we've decided to put it on the market to see if others may have an interest in developing the property."
Gans expressed frustration with county leaders. "Although the Planning Department is recommending that future growth occur in and around existing communities, the county hasn't adequately planned or facilitated the needed infrastructure [such as] roads, sewer, water, fire departments," he wrote.
The failure to makes such plans, he wrote, leads to "piecemeal solutions instead of well-designed communities."
The HCSD's Davidson likewise is frustrated. The Martin Slough sewer line, whose construction will begin next year, is designed to accommodate 4,200 existing units in the city and the community services district, and 4,419 new residential units plus 1,000 secondary units, he said. But if the county approves Green Diamond's McKay Tract Master Plan with its additional residential rezone, the new sewer line as designed now won't be big enough. So the HCSD has proposed a plan to annex the entire McKay Tract west of Ryan Creek into its "sphere of influence" -- which would expand the urban boundary to Ryan Creek, a natural buffer between timber operations and town. The plan mirrors Green Diamond's proposed boundary.
"It doesn't mean that everything's going to be developed right away," Davidson said. "But, from the larger perspective, you either have no growth -- or, you plan for it. The real story is, where's land planning going? Do you do a long-term land plan, or do you set your sights on what you want to achieve now. ...You know, you only put in an expensive, $14 million project once."
But what do others want for the McKay Tract? It depends on whom you ask. Scott Pesch lives in Cutten and, for a while anyway, could see from his daughter's window at night the lights from the Earth First! treesit off Northridge Road. He also happens to be the broker handling Security National's McKay Tract listing. He said he often goes running in the McKay Tract.
"I support the timber industry," he said. "I support a nice balanced plan that retains some trees and maintains some development."
Nancy Pritchard, who lives south of the tract in Ridgewood Heights, said she is concerned about traffic congestion should all of the current and proposed development projects in the Eureka area come to fruition. She lives not far from where the biggest of the proposed new projects -- Forster-Gill's Ridgewood Village, with 1,442 housing units plus commercial and open space -- might occupy a 386-acre rectangle of land; Hofweber said the draft EIR for it is expected to be released in a couple of months. Pritchard is part of a group that formed when the Forster-Gill project came out, called Humboldt Concerned Citizens for Responsible Development, who want to make sure the county's plans don't add to the area's already congested traffic problems.
"I also think -- and I'm alone in this, in the group -- that we should try for a land trust on the McKay Tract, and give it to the national forest."
Jen Kalt, with Healthy Humboldt, said she worries about a lack of transparency with the Green Diamond proposal -- if the county "drops" it into Alternative B of the general plan update, there'd be no environmenal review. Besides, she said, what about infill? "Why aren't we developing better in the existing towns?" she asked.
Ohers would like to see the tract become a community forest. "Teddy," an activist who runs supplies to the treesitters, said in an interview in Arcata a couple of weeks ago that the sitters have seen joggers, dog walkers and others trespassing into the tract. One night, a couple drove into the woods and actually parked under one of the treesits, unawares, and started making out.
The treesitters have had a mixed response from the neighborhood. Not long after they set up the sit, said Teddy, someone from Green Diamond came out with a tree climber and someone from the Sheriff's department. The climber tried to cut down the banner tree, which was attached to other trees and a hammock a sitter was in, which freaked the activists out. The commotion drew out some of the residents.
"There was one guy who was walking his dog who said to me, 'I'm a better environmentalist than you are,' said Teddy, who was observing from the side of the road. "He said he's saved more salmon than I have -- that he built some of the roads in there."
They talked a long time, with Teddy explaining that he isn't against logging, per se, just certain kinds of logging. "Later," he said, "the guy said to me, 'I can tell you're intelligent, but you just need to get more organized -- you can start with fixing your banner!'"
Once, a guy and his son brought the treesitters some chocolate chip cookies. And then there was the "horse lady" -- a woman who belongs to an endurance riding club which has the only legal permit from Green Diamond to enter the tract. "She was pretty hostile," said Teddy. "She said, 'Nobody supports you!'"
But the Cereus Fund, of the Trees Foundation based in Redway, supports the treesitters' cause -- last year it granted them $2,500 to assist with office-type expenses related to both the McKay Tract treesits and to another treesit on the Six Rivers National Forest.
One day last week, activist "Nago," who is in the treesit village deeper in the tract, was reached by cell phone.
"Today, so far, I have been visited by a small songbird, as well as a hummingbird," he said. "On occasion, I've heard an osprey call. And one night, I was sitting on the platform, and a flying squirrel comes down. I heard it scraping down, jumping from branch to branch, and then it landed on my head, like a stepping stone, and kept on going."
Nago's been in the treesit off and on since February -- he's from the East Coast, and was drawn by Earth First!s call to action.
"It's a great way to enjoy the woods, climb big trees and protect the environment," he said. "And this area -- I personally believe clearcutting is an absolutely destructive process. I believe in the selective cut, or even tree farms. But I think this forest could not even support a selective cut."
He said he'd like it to become a preserve -- and that he intends to see the treesit through, whatever may come.
Green Diamond's Deuschle said Green Diamond doesn't like the treesitters' actions, but isn't interested in sending out climbers to remove the treesitters, because it's unsafe. "It'd be great if they'd come and sit at the table to discuss their concerns," she said.
Meantime, developments in the McKay Tract are up in the air. Security National, in the North McKay, is waiting on another developer to come along, apparently. Green Diamond is waiting on the county's general plan update, as well as some improvement in the economy.
"Everything's come to a very screeching halt," Templeton said. "They [the planners] were looking at a pretty long time horizon, like 20 to 30 years, for some of these areas in Cutten and elsewhere, and that was assuming we would maintain our same growth rate of 1 to 2 percent that's been going on for the past 20 years. And that's all slowed down. There's not the demand for those developments right now."
County planner Hofweber agrees. "Large projects, especially in this economy, will probably have longer build-out periods than were projected," he said.
If Green Diamond's master plan is adopted into the new scheme of things, said Deuschle, development on Green Diamond's McKay Tract lands would comprise 5.6 percent of the entire tract.
"And that will be for the county to decide whether to develop it," she said. "We are not in the development business, we are in the timber business."
Which is where they intend to stay for the long term, said Templeton. The tract's deep, fertile, sandy clay loam soil, part of a sedimentary deposit called the Wildcat formation, holds a tremendous amount of water, he said. And there's very little rock in it. The cool, coastal marine environment completes the magic formula.
"In the McKay Tract, you can grow a six-foot-diameter tree in 70 or 80 years," Templeton said. "It grows trees really fast out there -- and we're good at growing trees and harvesting trees."