Heads up, Humboldt:
While the county's masking mandate has been lifted, Public Health is still strongly recommending masking indoors in public, social distancing and "avoiding crowds and poorly ventilated spaces." COVID-19 is still with us, so be sure to check the protocols at event venues.
The Red Light Cabaret
When: Fri., July 8, 10 p.m.-12 a.m., Sat., July 9, 10 p.m.-12 a.m. and Sun., July 10, 8-10 p.m. 2022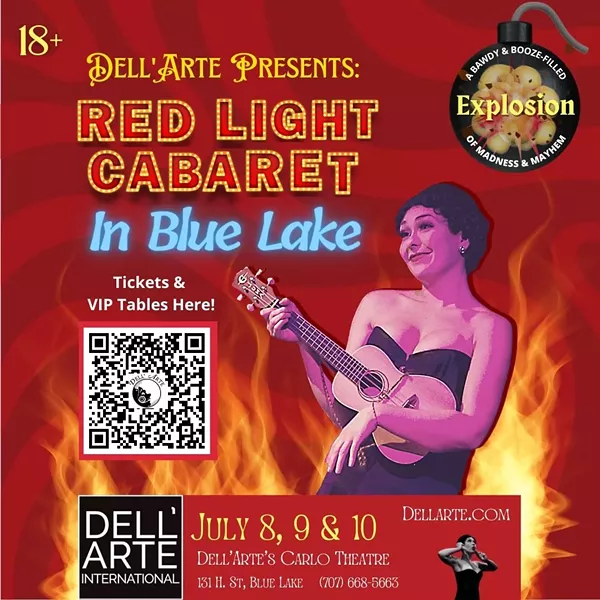 Our Red Light Cabaret is on Friday July 8th, Saturday July 9th at 10:00 p.m. & Sunday July 10th at 8pm : We're keeping the tantalizing, late night, adults-only cabaret, a fan favorite that's sure to sell out. This cabaret will feature live music by the Dell'Arte House Band and a plethora of provocative acts. Vip Tables Available! We encourage you to buy tickets early.
Price: $25