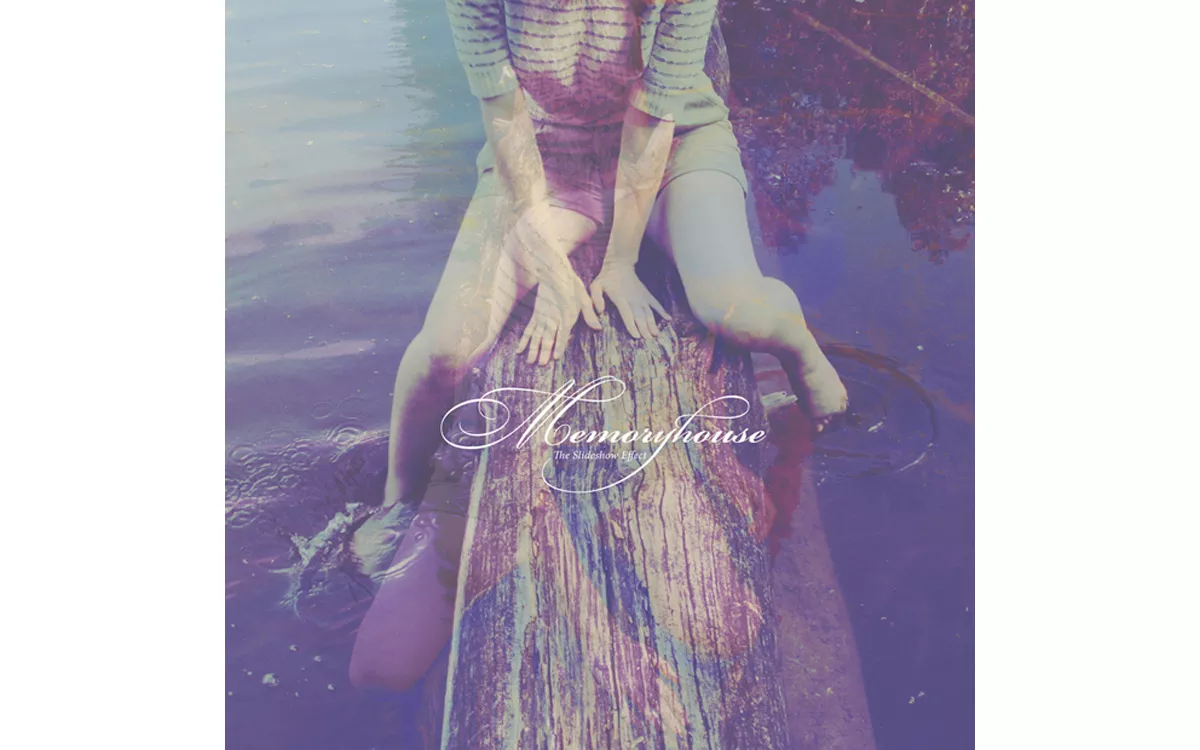 By Memoryhouse - Sub Pop
The Slideshow Effect
Initially emerging five years ago from an art project collaboration between classically-trained composer/multi-instrumentalist Evan Abeele and photographer/vocalist Denise Nouvion, Memoryhouse has slowly coalesced into a band. The Canadian duo grew over a number of years of touring from a "slow-gaze" ambient version of Damon & Naomi into an unashamed indie pop entity, adopting '80s and '90s influences more openly for their debut full-length, The Slideshow Effect.
After releasing a five-song Sub Pop EP, The Years, in 2011 with reworkings of three previously released singles and two additional songs, the duo, with the assistance of bassist Barzin Hassani Rad, began working on The Slideshow Effect with an intention, according to the band's press statement, to "transition from a 'bedroom recording project' into a fully realized band." And by all accounts, the musicians achieved their main goal: By moving past a hazy soundtrack to art, as it were, the art now has become the springboard for the music. The result is a bright, lively and less oppressive sound for the band.
Though the opening track, "Little Expressionless Animals," is introduced by a heavy synthesized percussive beat, recalling the solo work Noah Lennox (aka Panda Bear), the use of true violin strings and Nouvian's slightly affected, Nico-esque delivery allows for a warmer balance than say Lennox's Beach Boys-meets-Industrial combination. Abeele's arrangements have opened up, achieving a solid mix of manufactured, synthesized instruments with more "organic" ones, such as guitars (including a pedal steel), drums/percussion, piano, bass, organ and strings.
Nouvian's vocals have also progressed; she executes her slightly deadpan and exotic delivery with more confidence and seduction. Infusing Cocteau Twins' Liz Frazier and the aforementioned Nico with an innocence from recent influences such as pop chanteuses Tracyanne Campbell (of the Scottish Camera Obscura) and Sasha Bell (from Finishing School and Essex Green) and Best Coast's Beth Cosentino, Nouvian manages to cultivate her own straightforward style. And rightfully, the vocals are prominent in the mix.
From the upbeat splash of "The Kids Were Wrong" to the sexy sway of "All Our Wonder" to the alternative-country/Neil Young elements in "Bonfire" (like the duo, Young hails from the province of Ontario), Memoryhouse shows a willingness to explore the eclectic territory of pop (an eclecticism that is often shared among the band's Canadian contemporaries), with surprising success. "Walk With Me," one of The Slideshow Effect's highlights, becomes an intimate, tempting invitation embedded in a wave of crafted pop texture.
The Slideshow Effect doesn't get stuck in one type of sound or mood to mark the band's personality. It's the reason why Memoryhouse goes beyond its preceding influences to become a pop band worthy of attention.