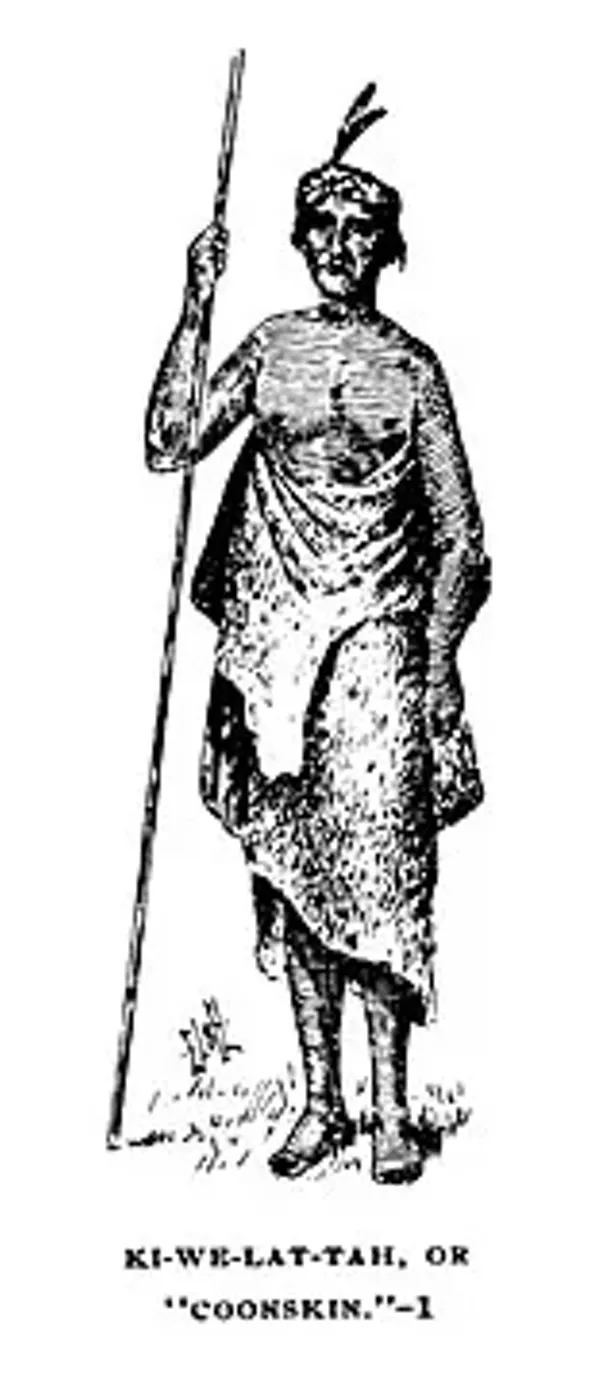 Ki-we-lat-tah, or "Coonskin," redrawn from a painting by Stephen William Shaw. From "The Argonauts of 'Forty-Nine'" by David Rohrer Leeper
1) Site of Charles Stone & Andy Kelsey's Ranch (Kelseyville). Route of the Kelsey-Smith raid: 2) Yountville; 3) Santa Rosa; 4) Sonoma; 5) Napa. 6) 'U.S.S. Savannah' & Calif. Supreme Court (San Francisco). 7) Route of 'Jacob M. Ryerson' to Humboldt Bay.
Map of Arcata holdings of many of the members of the Union Company, several of which were members of the murderous "Sonoma Gang." After a map by Susie Baker Fountain.