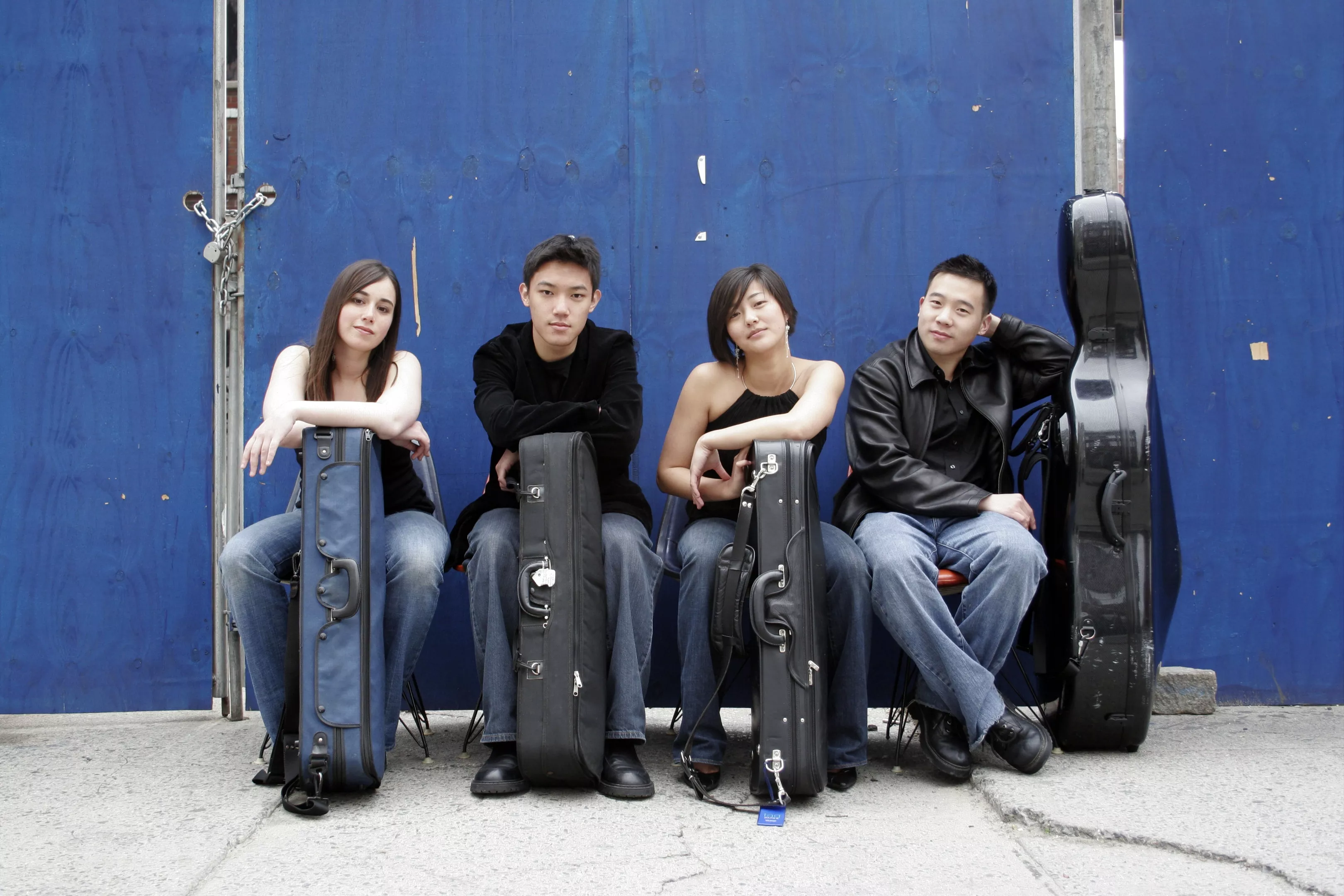 photo by Janette Beckman
The Parker Quartet
While the Eureka Chamber Music Series routinely brings in some truly fine touring string quartets, this Friday's show is extra special. The Parker Quartet, founded a decade ago at the New England Conservatory of Music in conjunction with the conservatory's professional string quartet training program, is arguably among the best in America.
After garnering numerous awards early on -- winning the Concert Artists Guild Competition and taking home the Grand Prix and Mozart Prize at the 2005 Bordeaux International String Quartet Competition in France -- the quartet won the prestigious biennial Cleveland Quartet Award for the 2009-2011 seasons. More recently, the quartet -- violinists Daniel Chong and Karen Kim, violist Jessica Bodner and cellist Kee-Hyun Kim -- won the 2011 Grammy for "Best Chamber Music Performance" for their recording of György Ligeti's String Quartets Nos. 1 and 2.
The Parker's program in Eureka includes Wolfgang Mozart's Quartet in F Major, K. 590, Robert Alexander Schumann's Quartet in A Major, Op. 41, No. 3, and Leoš Janá?ek's Quartet No. 2, "Intimate Letters," which you may remember from the soundtrack of Milos Forman's film The Unbearable Lightness of Being.
The Parker Quartet performance on Friday, March 14, begins at 7:30 p.m. at Calvary Lutheran Church, 716 South Avenue, Eureka. Admission is $30, $15 for church members, just $5 for students. Contact ECMS at 445-9650.