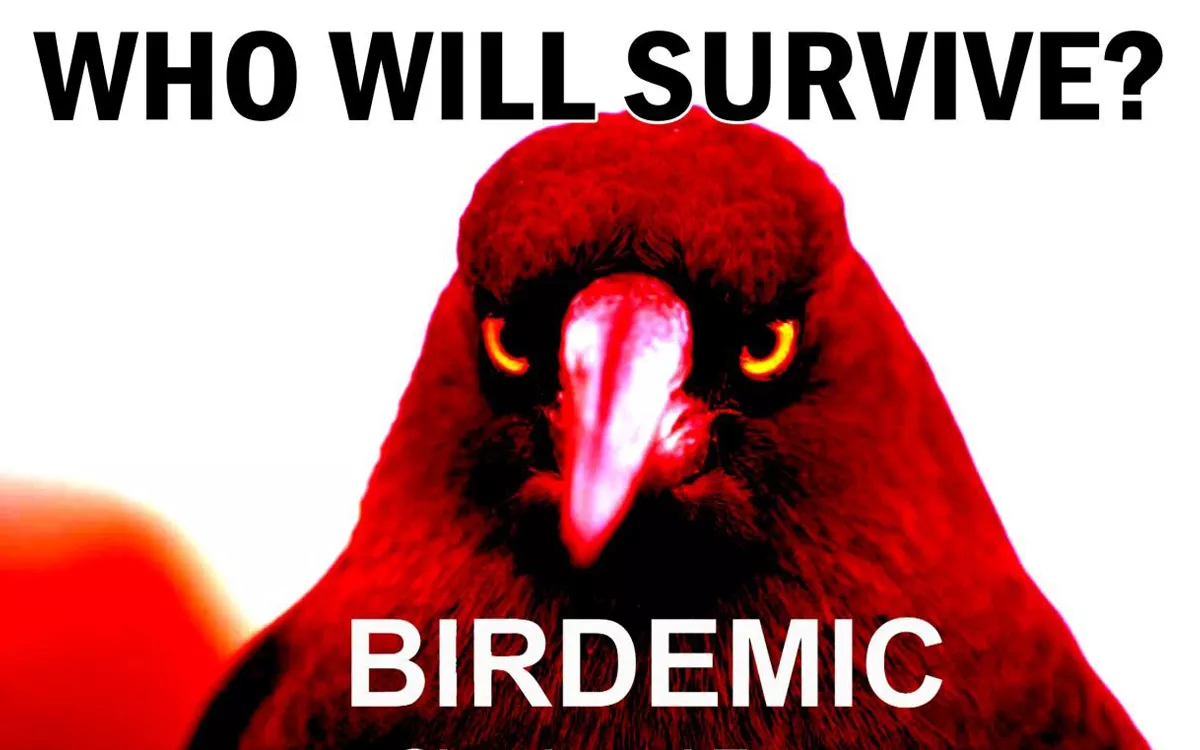 Who will survive?
Birdemic
As I'm sure you're all aware, birds have suffered from some bad PR lately. Ever since the underground film Birdemic somehow found its way into wide distribution last year, there has been an unspoken distrust between the human and bird populations. (Go ahead, google Birdemic's spine-chilling trailer and see what all the hubbub is about, if you must.)
Truly, with the chilly status of avian/hominid relations, you can agree that this year's Godwit Days Spring Bird Migration Festival, April 14-20, couldn't have come at a better time. It's time to reforge our friendship. Over the course of the week, you'll have ample time -- more than 100 fieldtrips, workshops and boat excursions are scheduled -- to reacquaint yourself with fine, feathered friends and add to your life list. In addition to the numerous birding opportunities, here are some of the week's highlights:
The Arcata Community Center hosts the festival's opening ceremonies on Friday at 5 p.m., featuring vendor booths, arts exhibitions, food and chances to sign up for many of the weekend's outings. At 7:30 p.m., City of Arcata Deputy Director of Environmental Services Mark Andre discusses the last two decades of habitat restoration in Arcata and will surely touch on the city's world-famous marsh.
On Saturday there are two opportunities, at 7:30 and 9 p.m., to catch the keynote lecture from author and naturalist Scott Weidensaul chronicling the history of birding in America.
Leave your chihuahua at home! The Humboldt Wildlife Care Center will have live birds of prey on display throughout the weekend -- 5-7 p.m. Friday, 10 a.m.-5 p.m. Saturday and 10 a.m.-3 p.m. Sunday.
This year's Sunday Evening Social starts at 5:30 p.m. at the Arcata Theatre Lounge and features "Big Day" awards for most species seen. Current record is 133 species: Beat that. Drinks and a screening of March of the Penguins.
Don't fear the Birdemic! For more info on Godwit Days and/or to register, check www.godwitdays.com or call 800-908-9464.