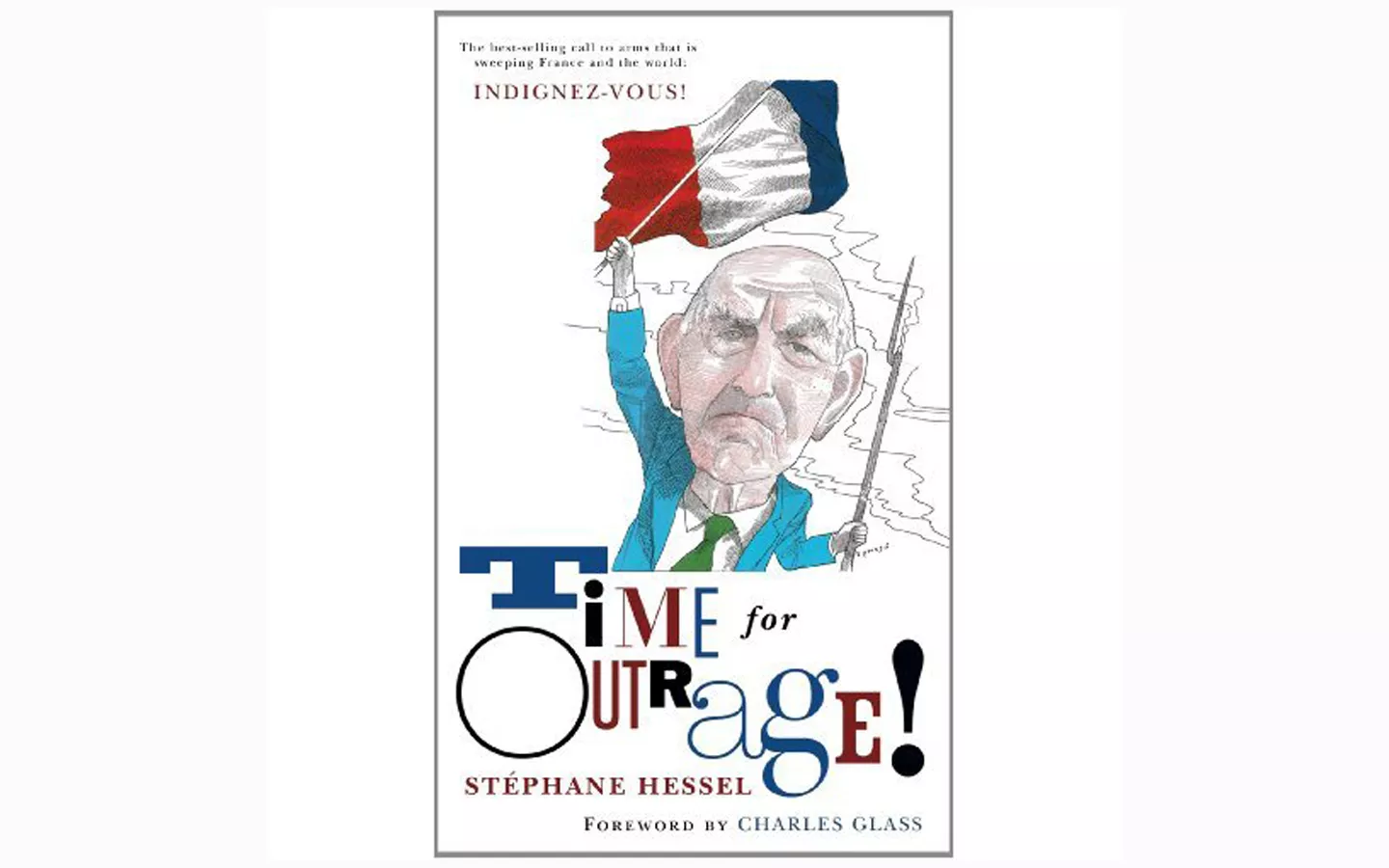 By Stéphane Hessel - Quartet Books Ltd.
Time for Outrage
It's arguably a good thing some challenges are too immense to be tackled alone. Cooperation, reciprocation and compassion - the tempered tools of our species' survival - when wielded against seemingly insurmountable struggles, remind us of what it is to be human. At the seasoned age of 93, Stéphane Hessel has written an appeal to our desire for justice and dignity. Hessel's essay, Indignez-vous or Time for Outrage, encourages citizens to forgo indifference and express outrage against the corrupt and unhindered lobby of finance. He urges indignation as a mechanism to incite a peaceful, nonviolent, insurrection.
Hessel was born in Berlin in 1917. In 1924 his family moved to Paris where he grew up amongst Dadaist painters and other figures of the Parisian avant-garde. His mother, Helen Grund-Hessel, inspired the novel Jules et Jim, which was adapted in Francois Truffaut's film about a love-triangle of two male friends and the woman who loved them both. In 1939, Hessel's education at the École Normale Supérieure on rue d'Ulm was interrupted by the advent of World War II. He joined the French resistance, was caught, tortured and deported to Buchenwald and Dora concentration camps where he escaped hanging by stealing the identity of a dead inmate.
"I had reclaimed my life and was intent on living an engaged existence," he says, in a memoir recounting this period of his life. In 1946 he was admitted to the Ministry of Foreign Affairs as a diplomat. Shortly after, he participated alongside Eleanor Roosevelt in drafting the Universal Declaration of Human Rights for the United Nations. In the decades following, he represented France in a number of international institutions.
In his book Hessel argues that France has lost the values established by the French resistance, values that benefit all citizens of the world. "This is an appeal to citizens, young and old, to take responsibility for the things in our society that don't work," he writes. "When something outrages you, as Nazism did me, that is when you become a militant, strong and engaged. You join the movement of history, and the great current of history continues to flow only thanks to each and every one of us."
Hessel's reasons for personal outrage include the growing gap between the rich and the poor, the decline of the free press, the deplorable treatment of illegal immigrants, climate change, the plight of Palestinians and the neo-liberal assault on France's welfare system.
As young and old take to "occupy" Wall Street, or wherever they can go to have their voices heard, Hessel's sentiments are being expressed. Though revising our economic and political institutions feels out of reach, shedding apathy and indifference is the first and most necessary step to provoke change. Your outrage is dignified.