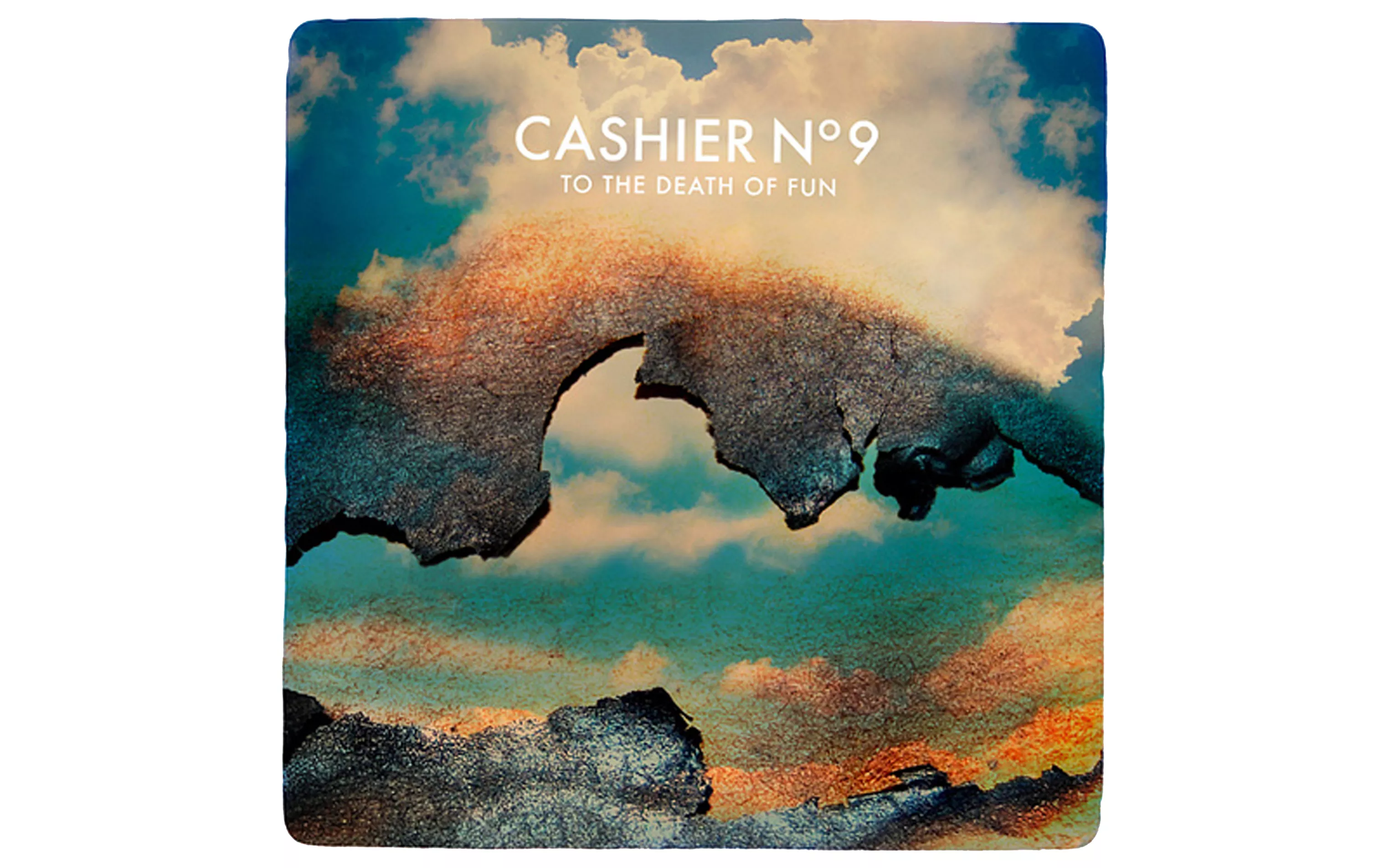 By Cashier No. 9 - Bella Union By Cashier No. 9 - Bella Union
To the Death of Fun
Having stumbled upon a cleverly crafted, hook-filled pop single, "42 West Avenue," by Northern Ireland singer-songwriter Danny Todd (under the moniker of Cashier No. 9), I looked forward to more. After three years of writing new songs and putting together a band (of mainly Belfast friends/musicians), Cashier No. 9, is now a bona fide band. The full-length debut, To the Death of Fun, is a summer pop surprise -- only trouble is, we're in the teeth of winter.
Along with producer Daniel Holmes, most known for his film soundtrack work (he has collaborated extensively with Steven Soderbergh), Todd and the rest of the band have created a rich, layered record. The opening cut, "Goldstar," a lush slice of symphonic pop with its appropriate name-check to the '60s LA recording studio used most famously by Phil Spector and Brian Wilson, sets a predominant tone. The instant splash of a strumming acoustic guitar, a bright keyboard riff, a catchy melody and the percussive thump of a timpani openly tilt the hand of late '60s LA pop explosion as instrumental influences. And it works.
"To Make You Feel Better" broadens the influences with touches of Lee Hazelwood in its dreamy pop atmosphere and 12-string acoustic guitar riff. It's reminiscent of the '60s territory the British duo The Superimposers started to mine in 2005.
The band hits its stride with the striking, mesmerizing song, "Oh Pity." Like the bulk of the lyrics Todd has written, there's an underlying irony, a dark Irish humor. His trick is to have the listener get lost in the beauty of the melody while singing the lines: "My life has been dragged through the dirt, but I'm getting out alive. I'm often searching for a life that's always been denied." The hard strumming acoustic guitar, the tinny electric lead line, the Brill Building percussion and oddball background sounds create an orchestral Brian Wilson-like arrangement behind a driving pop song.
Without slowing down, the next cut, "The Lighthouse Will Lead You Out," combines a '90s "Madchester" Stone Roses groove with a '60s psychedelic pop sensibility, adding on a stirring Serge Gainsbourg/Jean-Claude Vannier-like string arrangement toward the end.
Perhaps Todd should have taken a page from Alex Chilton and Big Star and closed To the Death of Fun with a stripped-down ballad, giving the record a fuller arc. Aside from that, it's refreshing to hear a debut so unabashed in its ambition, pulling out all the stops -- and frequently hitting its mark. Besides, what better way to stave off winter's chills than with an impressive, crafted, sun-soaked pop gem?