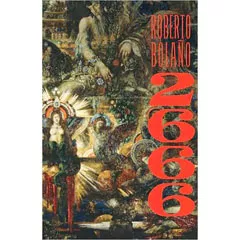 Girl on the Fridge. Etgar Keret (Farrar Straus Giroux). Israeli writer Keret writes concise stories that are very weird and very short (most less than four pages). Though his stories deal with heavy subject matter, often inspired by his stint in the Israeli army, Keret has a light, even comic touch. His seemingly off hand surrealism sometimes suggests a more jazzy, less depressive Kafka. Odd stories that will detonate in your brain long after you've read them.
The Ten Cent Plague: The Great Comic Book Scare and How It Changed America. David Hajdu (Farrar Straus Giroux). Hajdu chronicles an early skirmish in the culture wars, the official attack on the supposed corrupting influence of comic books on American kids in the '50s, showing how the perceived threat of comics was a precursor to the moralistic hysteria that would attend the youth culture ascent of rock 'n' roll a year or two later. Hajdu sketches out a vivid portrait of a hardscrabble industry filled with cranks, hacks and exploitation, but also one that produced occasional vernacular geniuses like Will Eisner and Harvey Kurtzman.
Knockemstiff. Donald Ray Pollock (Doubleday). A profane, in-your-face collection of stories that marks the debut of a singular writer. Knockemstiff is a group of linked stories all taking place over several decades in a small southern Ohio town populated by misfits, drug fiends, petty criminals and screw-ups. For all the hyperbolically grotesque humor and violence in the stories, Pollock never forgets the basic humanity of his damaged characters.
Nixonland. Rick Perlstein (Scribner). Perlstein investigates the late '60s political crackup in America through the psyche of an iconic and central figure, and charts the resentment and anger that made Nixon's resurrection possible in 1968. Even though Perlstein's a liberal, he takes the conservative resurgence and reaction seriously enough not to condescend to it, and relates how clueless liberals were blindsided by wishful thinking and hobbled by their own tone-deaf rhetoric. A fascinating political history that illuminates the origins of the red/blue divide we still live with.
2666. Roberto Bolaño (Farrar Straus Giroux). Bolaño's last book, published posthumously, ultimately transcends literary games and genres and creates a sprawling fictional world that revolves around very disparate elements: the obsession with a reclusive German novelist, an Afro-American reporter on assignment in Mexico, and the mystery of numerous unsolved killings of women in Santa Teresa (Bolaño's fictionalized Juarez). What starts as a lightly comic academic romantic farce gains depth, darkness and tragedy as the book unfolds. The best novel I read this year.
The Turnaround. George Pelecanos (Little Brown and Company).
The Education of Hopey Glass. Jaime Hernandez (Fantagraphics).
The Drop Edge of Yonder. Rudolph Wurlitzer (Two Dollar Radio).
Maps and Legends. Michael Chabon (McSweeney's).
Little Brother. Cory Doctorow (Tor Books).