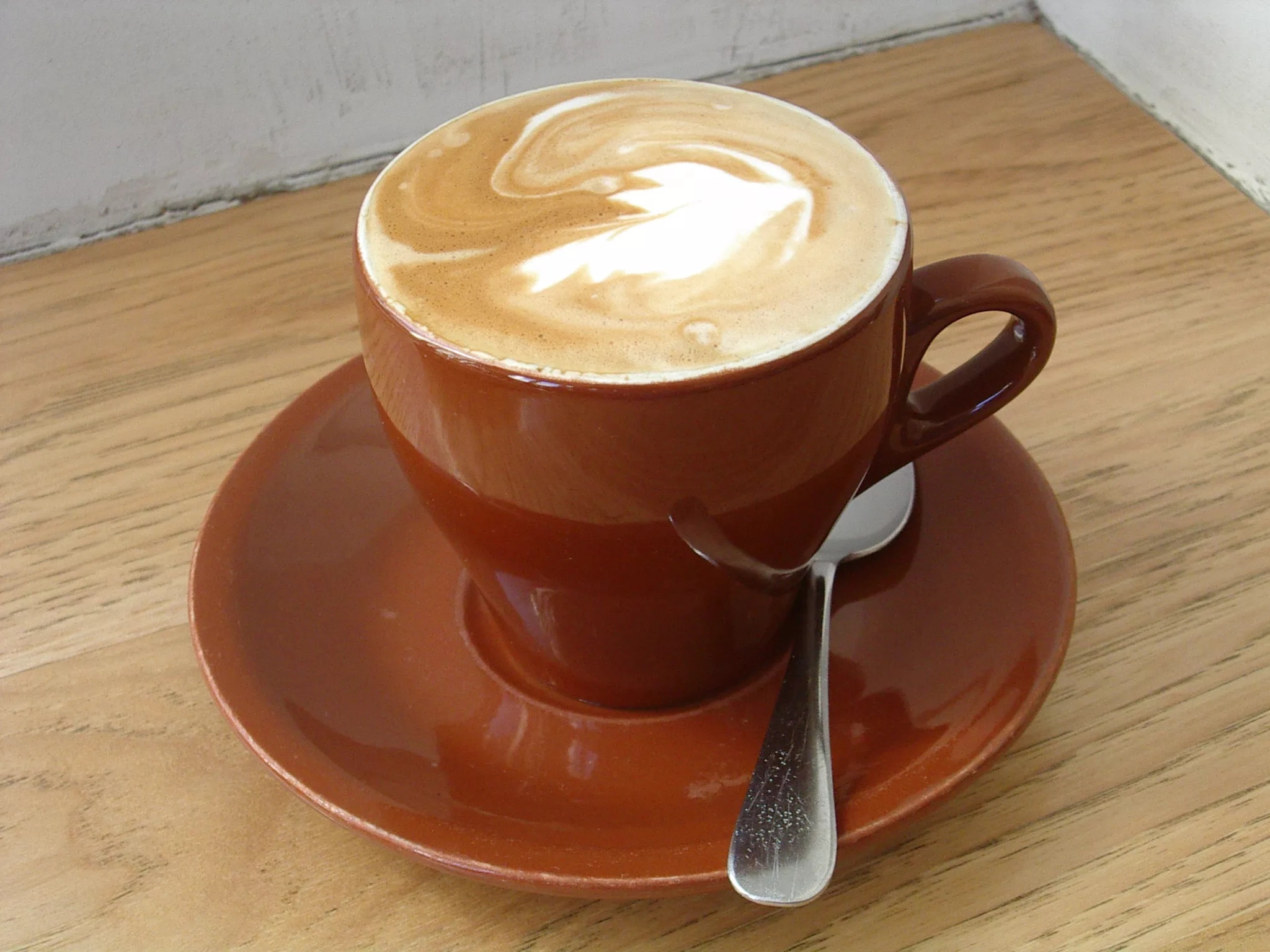 photo by Simona Carina
un cappuccino
The plane lands and finally we are in Milan. It is early afternoon, so, after we settle in the hotel room, I have time for my first grocery shopping (we have a kitchenette) -- and my first cappuccino. I enter a bar (more on this word later) and ask for un cappuccino. Two words, and I get what I had been wishing for during the long hours on the plane: an espresso mellowed by milk, topped with a layer of creamy foam, served in its own cup placed on a matching saucer, with a small spoon resting on the saucer, a one-size-fits-all cappuccino that fits me well. If I were a regular customer, I would not have to say anything. Merely entering the establishment and the barista's visual field would produce the result described above.
I drink my cappuccino while standing at the counter, part of the process of reacquainting myself with the ways of my country of origin. I love my cappuccino in its own cup. I like having the matching saucer and the teaspoon that allows me to taste some of the foam as a prelude to drinking the cappuccino. I pick up the cup by its handle and bring it to my lips, while my nose dives into the well-known pool of aroma. I am not quenching a thirst, nor am I simply giving a caffeinated jolt to my nervous system; I am savoring pleasure in liquid form.
I preserve a special memory of some establishments in which I have ordered the beloved beverage. A place we visited in Bergamo's città alta (high city) had the most elegant china from which I have ever drunk a cappuccino: The cup and saucer had a pattern of bright red poppies. One place in Palermo offered a seemingly endless array of sumptuous pastries and gelato. At a place in Venice, in a campo (square) devoid of tourists (Campo Santa Margherita), we sat at a table outdoors, enjoying a spring morning we didn't want to end.
While coffee drinking for me is a private ritual, to be consumed within the domestic walls, and whose instrument is the stovetop coffee pot (see "Meet My Moka," Table Talk, Feb. 19, 2009), cappuccino drinking is a public ritual celebrated in a coffee shop or a bar, depending on the side of the world in which I find myself. The Italian version of the word bar denotes a place where one can order espresso, cappuccino, soft drinks, alcoholic beverages, etc. There are many variations on the theme depending on other goods sold (pastries, gelati, cigarettes, etc.), and also the location and hours of operation.
When you visit an Italian bar in the morning, you will probably see people standing while drinking their cappuccino and eating a pastry. The pairing of a cappuccino and a pastry is the typical Italian breakfast away from home. Having breakfast at home does not preclude enjoying a cappuccino later, maybe before going to work or during a mid-morning break. As a matter of personal preference, I drink my cappuccino unaccompanied. Also, at this point in my life, I don't drink more than one a day, even when I am in Italy -- but rarely do I skip my daily allowance when I am there.
I admire the artistic skill displayed by the barista who prepares my cappuccino with a rosetta or other pattern on the surface. However, it is the texture, temperature and flavor of the surface and what's below it, all the way down to the bottom of the cup, that have the power to fill me with bliss: the smooth flavor, the right amount of milk at the right temperature, and velvety foam together make a drink that is unique in its comforting power (a personal opinion, to be sure).
Just as you can make espresso at home using one of the many machines available on the market, you can also make cappuccino at home, since espresso machines usually make provisions for frothing milk. But even with a setup approximating that of a coffee shop, which I do have, since my husband has an espresso machine with a steam wand, the result is not the same. Besides the fact that I have not developed the required cappuccino-making skills -- and it is a skill -- the main difference is the ambience: My kitchen simply does not look or feel like a coffee shop. Missing are the background noise, the smell of a steady stream of espressos, the sparing gestures of the barista at work, the conversation of the other customers, the buzzing busyness of certain times during the day. All these elements are part of the ritual and therefore contribute to the enjoyment of the cappuccino that at some point is placed in front of me.
The plane lands at SFO and I remind myself that drinking cappuccino at the counter is not an option in my adoptive country. The Italian habit of consuming drinks in a bar while standing still puzzles my American husband, even after many years. I shake my head at to-go drinks in the U.S. While Italians usually stand as they drink a cappuccino, they do not engage in other activities like walking or driving.
I have grown to enjoy the relaxed atmosphere in California coffee shops, the mixture of social and private activities: conversations, studying for exams, tapping on laptops' keyboards, interviewing for a job. I am fond of the establishment closest to our house, Trinidad's Beachcomber Cafe, where paper cups have not been used since early 2008 and where therefore I don't have to add a special instruction to my order for a cappuccino to avoid the disposable container. I appreciate coffee shops where people stop and drink their cappuccino in its proper vessel.
I like to sit at Arcata's Café Brio, where Blue Bottle coffee is another attraction. There is a counter at Brio where you can watch the barista pull shots. If they'd just take away one of the stools one could stand there and drink their cappuccino Italian style.