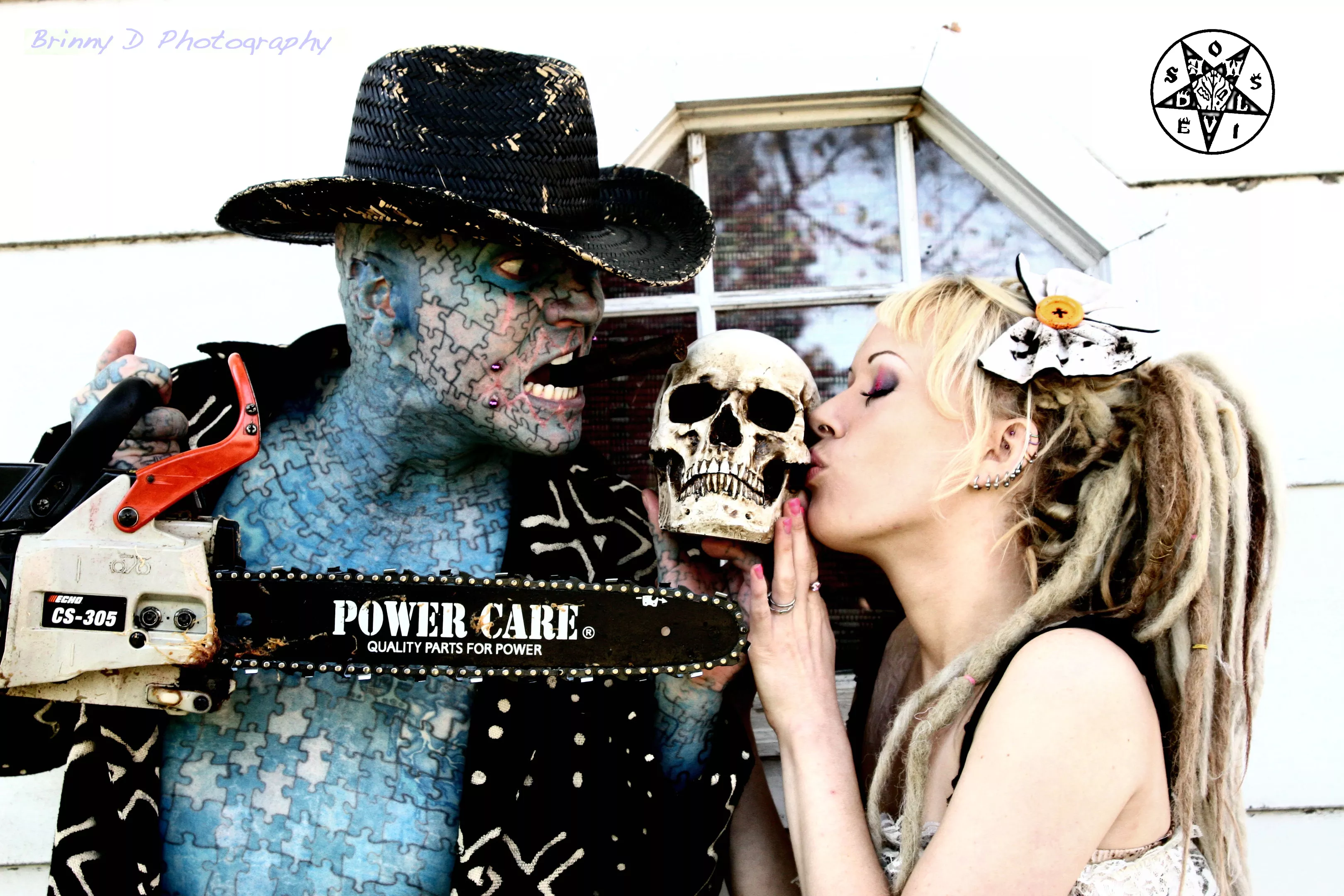 Downtown Arcata is no stranger to strange. For better or worse, a trip to the Plaza is likely to include a cast of, uh, colorful figures. But even in A-town, we're betting someone dubbed by TMZ as "The Freakiest Dude in America" will stand out. Sorry, Plazoids. You're about to be out weirded.
You've likely caught a glimpse of The Enigma (born Paul Lawrence) at some point. Covered from head to toe with blue, puzzle-piece-shaped tattoos and sporting knobby horns on the top of his shaven head, he's hard to miss. Over the course of his illustrious career he's performed as part of the Jim Rose Circus at Lollapalooza, appeared on television shows The X-Files and Penn and Teller: Bullshit, and portrayed himself in the freak show-themed film Firecracker alongside Faith No More's Mike Patton.
What's The Enigma got in store for Arcata? He is currently getting his freak on touring with the Show Devils show alongside girlfriend Serena Rose performing such feats as "The Kiss of Death" -- blindfolded, Paul and Serena hold apples in their mouths, fire up a chainsaw between them and procede to … ahh, you should just YouTube it.
Good news, HumCo! You'll have two chances to catch Show Devils this week. First they are performing in a joint show with Shea Freelove's Circus Emporium Roadshow on Thursday, March 15 at Redwood Raks at 9 p.m. Then, on Sunday, March 18 they'll titillate the crowd at HumBrews starting at 10 p.m.
So, you've been informed/warned. For more info, slither over to showdevils.com.