Heads up, Humboldt:
While the county's masking mandate has been lifted, Public Health is still strongly recommending masking indoors in public, social distancing and "avoiding crowds and poorly ventilated spaces." COVID-19 is still with us, so be sure to check the protocols at event venues.
Vocal Improv Circle Singing
When: Wed., Oct. 16, 7:30-9 p.m. and Wed., Nov. 20, 7:30-9 p.m. 2019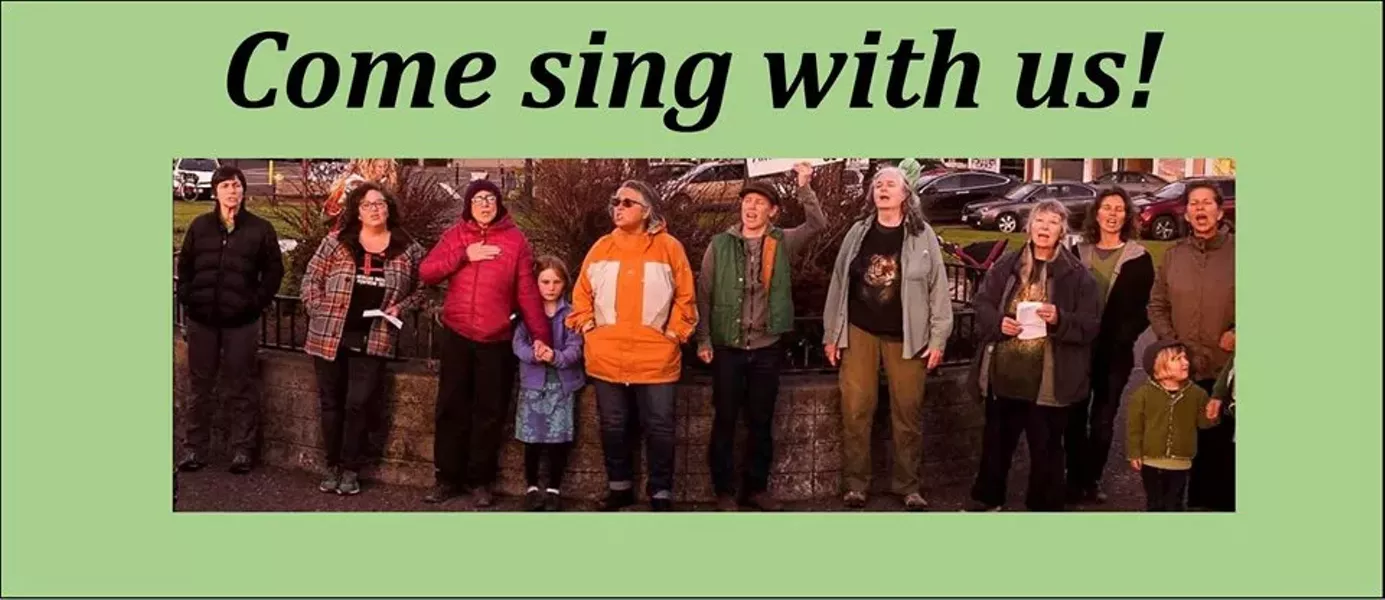 Join voices in circle as HUMSings create improvised music in community. We will create 3- and 4-part songs that have never before been sung, based on motifs suggested by leader Marika Chop and improvisations that arise from the group during singing. This type of vocal sharing heals and transforms as well as strengthens our community. All voices welcome. Children are welcome at our events--we love inter-generational gatherings! We ask that children come prepared to participate in the singing (yay!) or to sit quietly with a parent; parallel activities for kids are not provided.
Price: Free