Heads up, Humboldt:
While the county's masking mandate has been lifted, Public Health is still strongly recommending masking indoors in public, social distancing and "avoiding crowds and poorly ventilated spaces." COVID-19 is still with us, so be sure to check the protocols at event venues.
Where to Invade Next
When: Fri., April 1, 7 p.m., Sat., April 2, 4 p.m., Sun., April 3, 6:30 p.m. and Thu., April 7, 7 p.m. 2016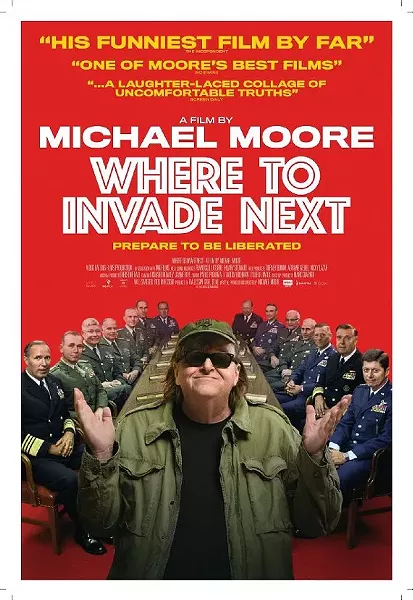 Whether it is Italy with its generous vacation time allotments, France with its gourmet school lunches, German with its industrial policy, Norway and its prison system, Tunisia and its strongly progressive women's policy and Iceland and its strong female presence in government and business among others, Michael Moore discovers there is much that American should emulate.