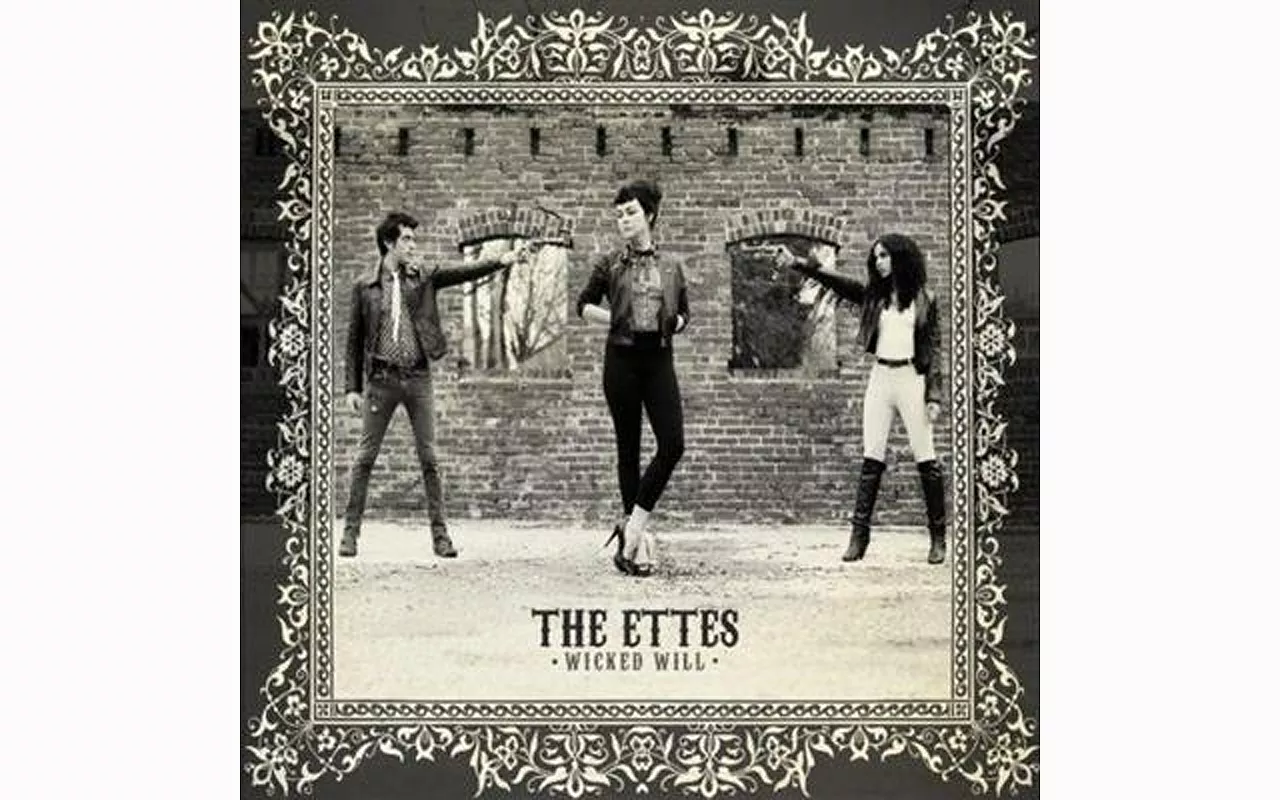 By The Ettes - Fortuna
Wicked Will
Recent Nashville transplants The Ettes have never veered far from the course of straight-up garage music. Even though they possess a more tuneful pop delivery than their garage predecessors, notably the industrial clamor of The Gories and the growling soul of Greg Cartwright and his outfit Reigning Sound, this trio consistently draws influence from Detroit and Memphis rather than L.A., where The Ettes formed. Since a 2006 full-length debut, Shake the Dust, the band, consisting of bassist Jeremy "Jem" Cohen, drummer Maria "Poni" Silver and vocalist/guitarist Lindsay "Coco" Hames, has progressively synthesized these influences while becoming a tight and proficient unit.
The Ettes' collaboration last year with Cartwright on the excellent project, The Parting Gifts, saw the band widening its scope, embracing other genres that inform garage, in particular '60s-era psychedelic and pop. (Cartwright also produced The Ettes' 2009 release Do You Want Power.) With this fourth album, Wicked Will, they present their finest effort yet, packed with tight, under-three-minute garage gems incorporating a broader eclecticism with a uniquely spirited (and sexy) execution.
For Wicked Will the band decided to return to producer Liam Watson, who recorded the first two full-length Ettes releases. Working at his Toe Rag Studios in London, Watson has recorded a plethora of UK garage icons, including Holly Golightly, Billy Childish and Fabienne Delsol, as well as The White Stripes. The Ettes exhibit a confident swagger in tight studio performances under the steady hand of Watson, known for his swift, one-take approach and minimal overdubs. Watson avoids any overcrowded and bombastic overproduction, showing his understanding of balance in sound and achieving it throughout Wicked Will. In some ways, the album goes against expectations; it's a record that could've been recorded in Nashville, judging from the music's U.S.-based influences.
The Ettes create a successful arc of compositions ranging from rockabilly ("My Heart"), heavy blues ("The Pendulum") and '60s psychedelia ("The Worst There Is"), book-ending the record with Lee Hazelwood-esque, pop-Western songs. On "I Stayed Too Late," the band takes an artistic step up. Replacing a hard snare snap with handclaps to propel the song (in a similar fashion to its use in the seminal early Stooges records), using the bass to accentuate the main riff and inserting an eerie organ line, The Ettes enter an exciting new territory. Watson has also succinctly captured The Ettes, a maturing band currently riding a creative crest. Wicked Will is a fast-paced, yet subtly nuanced, recording that only gets better after repeated listening -- a perfect, cool addition to this year's summer bag.