Marley Natural
This Bob-branded marijuana is certain to be most popular in an allposters.com-laden, painted-white, brick-walled cube while a pirated copy of Legend plays in the background, but it's the perfect stocking stuffer for both those new-to and well-experienced in cultural appropriation. Your slack-jawed frat nephew Carter will love the Marley-family-approved, private-equity-founded bud, while niece Sienna will be thrilled to boldly open a package of Marley Natural in front of her stodgy parents when she's back from her semester abroad in Costa Rica.
For: The trustifarian in your life.
The Herbalizer
The farthest you can get from a hole-punched Mountain Dew can, this ludicrous smoking implement looks like Roomba and a Foreman Grill mated on sheets Gene Roddenberry bought from a Sharper Image catalog. Retailing for $729 (Black Friday, though!), The Herbalizer, or "Herbie", features an auto-dimming LCD screen and a 32-mhz 16-bit processor — "That's more than the SEGA Genesis," the manufacturer's blurb boasts(?). Plus it can fill up a plastic bag with vapors really, really fast, as you can see for yourself on YouTube. "This really is rocket science," the manufacturers promise. Well, not really, but, you know, puff on.
For: That person you know who keeps his or her phone on during takeoff and actually ordered something from Skymall.
Meowses Catnip Dispensary
The stoned kitty lover in your life absolutely needs one of these printed "Catnip Dispensaries," a thin-walled cardboard box without a bottom ("easy to assemble"!) for your cat to ... sit in. But that's not all — Fluffy's new digs are decorated to look like a shady inner city weed shop, complete with a cartoon drug dealer type, and some bootleg pot puns.
A moment of silence may be in order — Meowses failed to get the $25,000 it wanted to start mass producing catnip dispensaries and the accompanying "Milk Bar," but hey — Ben Franklin probably struck out a few times, too, guys.
If you drop a line to the Brooklyn based designers, maybe they'll sell you one of their mockups in time for Christmas.
For: Aunt Carla, you know, the one with six cats and the greenhouse you're not allowed in.
Foria Cannabis Lube
These days stoners are sticking weed everywhere. Help the sensual woman in your life with this specially designed vaginal lubricant infused with marijuana (sorry, I guess, fellas). After all, the reason for the season is pleasin'.
For: Also, Aunt Carla.
Tommy Chong's Smoke Swipe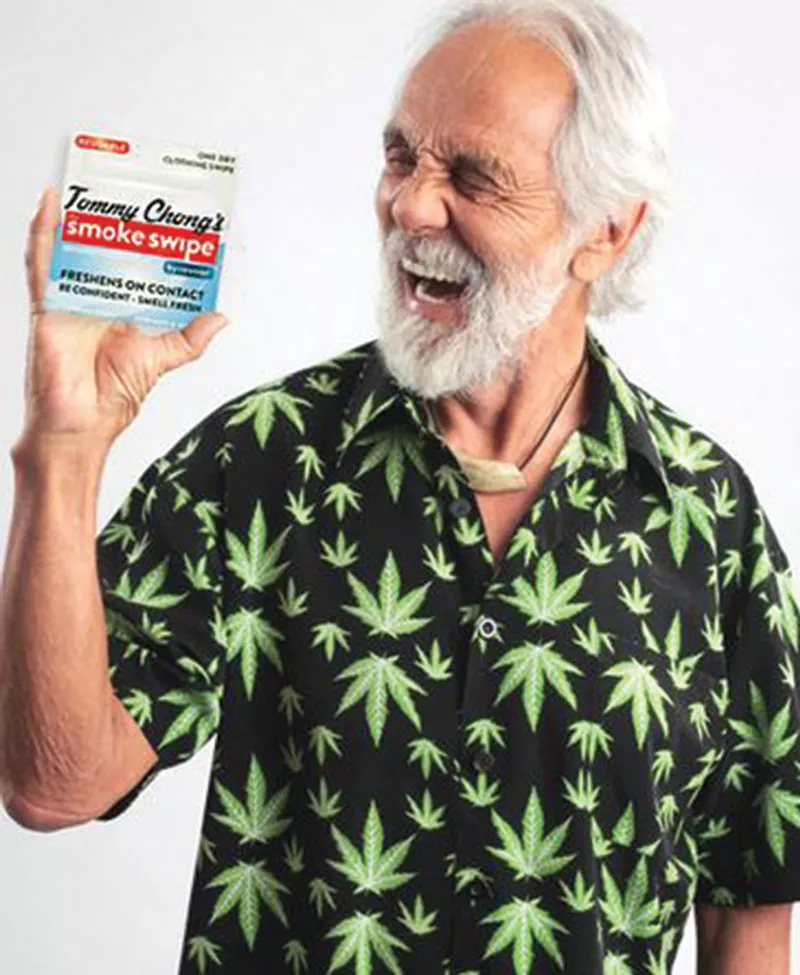 Know someone who can't get through the day without a toke but his or her boss just isn't down with the herb? Stick it to the man with Tommy Chong's Smoke Swipes, which apparently remove marijuana odors from clothes instantly. "The customer simply places a swipe on their fingers, rubs the applicator across clothing to neutralize odors, and replaces it into its re-sealable package."
If you're worried about exactly how it works, or if it's effective, don't!
For: Bus drivers, cops, nurses, construction workers, that co-worker who needs to mellow out.
DC's Harley Quinn Annual #1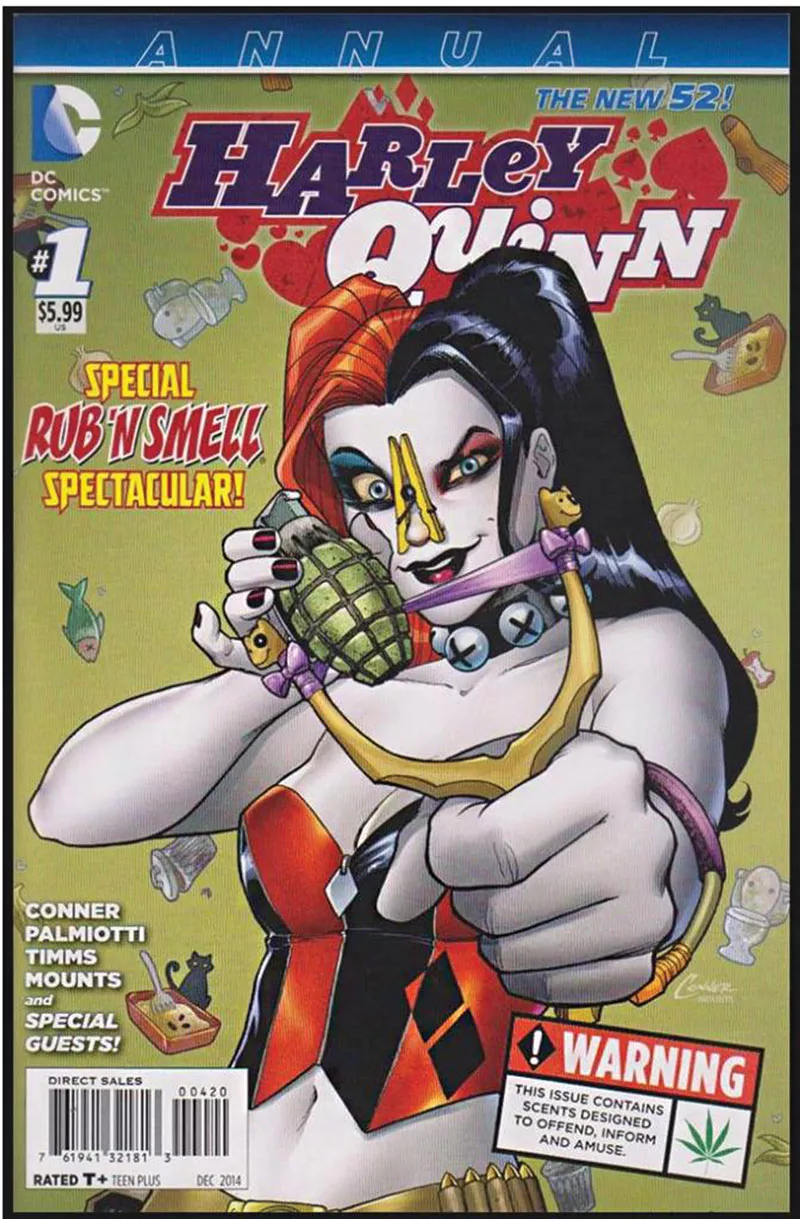 For those who want to embrace the odors, scratch and sniff is back. Imagine little Dick and Jane's faces lighting up as they pore over probably the first comic book with "scents designed to offend, inform and amuse." There's leather, pizza burps and, wouldn't ya know it, the scent of "Cannibisylocibe 7-A," a hallucinogenic substance created by a hideous egg creature who wanted to dose everyone into not noticing he was a freak so he could get a rent-controlled apartment in New York City. Seriously. Anyway, the scratch 'n' sniff concept is clever, and the Cannibisylocibe (made from a strain of "dingleberry haze") odor is among the least offensive, though it's not earthy enough to be anything but a joke. Well played, DC.
For: Adults who still read comic books.