Last week, in accordance with county reopening steps, Coming Attractions Theaters
announced it was opening its doors
at its Broadway and Mill Creek locations, while Arcata Theater Lounge's website declared it would remain closed. A week later, Mill Creek has shuttered and the ATL is showing vintage sci-fi and animated features.
According to James Sandberg of Coming Attractions, the Mill Creek theater will not be showing films due to low attendance. Its opening over July 4 weekend simply didn't draw enough of an audience for, among other options,
Bloodshot
,
The Hunt
and
Goonies
.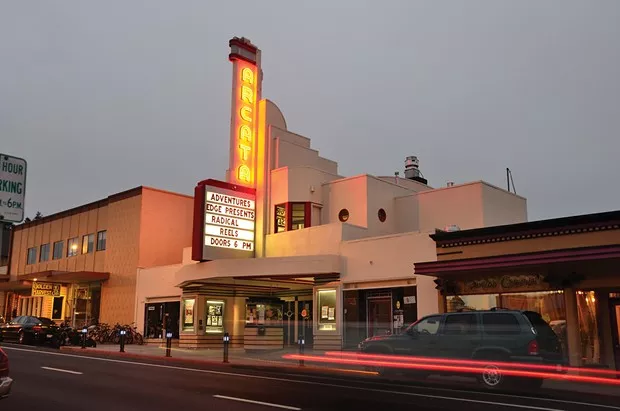 File
Arcata Theatre Lounge.
Despite a confusing notice on the website that's since been updated, the Arcata Theatre Lounge had reopened for movie nights that first weekend. Co-owner Joe Ostini says he and partner Timmothy Overturf could have started serving food and drink when restaurants reopened, but decided, "It wasn't monetarily smart to reopen at the beginning because of everything we needed to have done." Instead, they waited until movie theaters were approved to open and opened their doors to an audience of around 40 for a sci-fi night on July 1.
The ATL website lists safety measures, including masking, temperature checks, limited and assigned seating for a maximum of 100 people. It also states the theater has the right to refuse anyone not following the rules. Ostini says so far that hasn't been necessary.