The empty, dilapidated front room of the KAEF building at Sixth and E streets in Eureka will soon be bustling with news hustlers, if all goes according to plan, and Humboldt County's only TV news program will have competition for the first time in almost 10 years.
"We are looking forward to elevating the level of broadcast news available in the market," KRCR Redding News Director Jennifer Scarbrough says in a not-so-subtle dig at KIEM News Channel 3. "We genuinely believe viewers in all of our areas deserve the best news product they can possibly get."
Details are light at this point and plans are being finalized, but Scarbrough says the news program is a go. The broadcaster's sister stations — KAEF 23 (our local ABC affiliate) and KBVU 28 (our FOX affiliate) — are both likely candidates for a local news program, she says.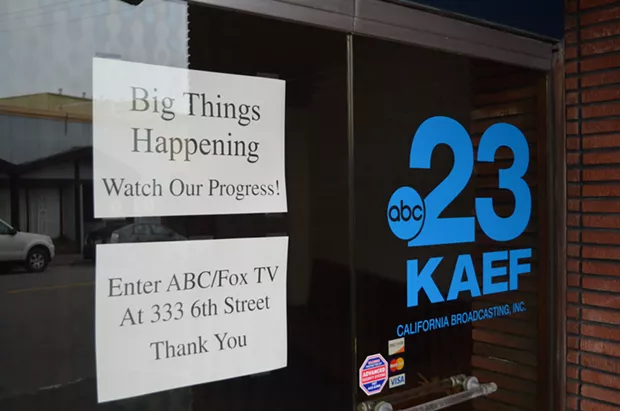 The station hasn't decided on a launch date, nor is it giving out information about how many reporters or other employees it will hire for the Eureka station. The station is currently advertising for an assistant news director position. Scarbrough will act as the news director, splitting her time between Eureka and Redding.
Is the Humboldt County market big enough to support another TV news program? "We wouldn't be doing it if we didn't think that was the case."