Friends and family of Therin Brooks, who died in a car accident on Nov. 15, gathered for a celebration of life in Redwood Park on Saturday, Nov. 23. As tribute to the 37-year-old Eureka artist's colorful style, attendees were asked to come in bright attire and they did — right down to their pets. See the slideshow below for photographer Mark McKenna's images from the event.
Photo by Jennifer Fumiko Cahill
Therin Brooks at their May opening at Piante Gallery.
Brooks earn a Bachelor of Fine Arts from the Pratt Institute of Art and Design. Paintings like "Dusk at Beltaine," which was part of the
Mercurial
show at Piante Gallery in May, embody some of Brooks' skill, playful spirit and imagination. However, Brooks was in the process of transitioning to a career as a therapist.
Courtesy of the artist
"Dusk at Beltaine" by Therin Brooks.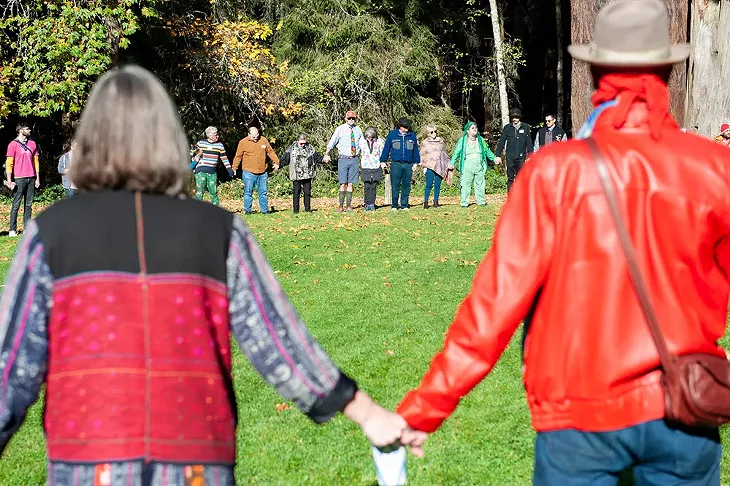 26 slides