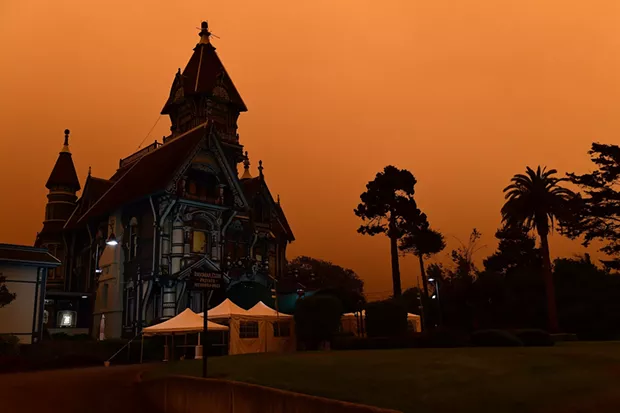 Mark McKenna
Wildfire smoke turned Humboldt County skies orange throughout the day in September of 2020. These pictures are from around 9:30 a.m.
On this date, two years ago, Humboldt County residents awoke to the apocalyptic glow of an eerie orange sky created by heavy haze in the air from surrounding wildfires, some of which had already been burning for weeks. For weeks, residents across wide swaths of the region would face choking smoke, a series of evacuation warnings or orders, fear and unease, with hundreds losing their homes amid the worst fire season in California history.

Here's a look back at photos from that day.
7 slides