A quick trip to San Francisco a few weeks ago, when that was still possible yielded familiar creatures. At a rest area we saw at least three California tortoise shell butterflies frolicking in the sun. There were western box elder bugs on one of the picnic tables. They suck juices from box elders, maples and other trees.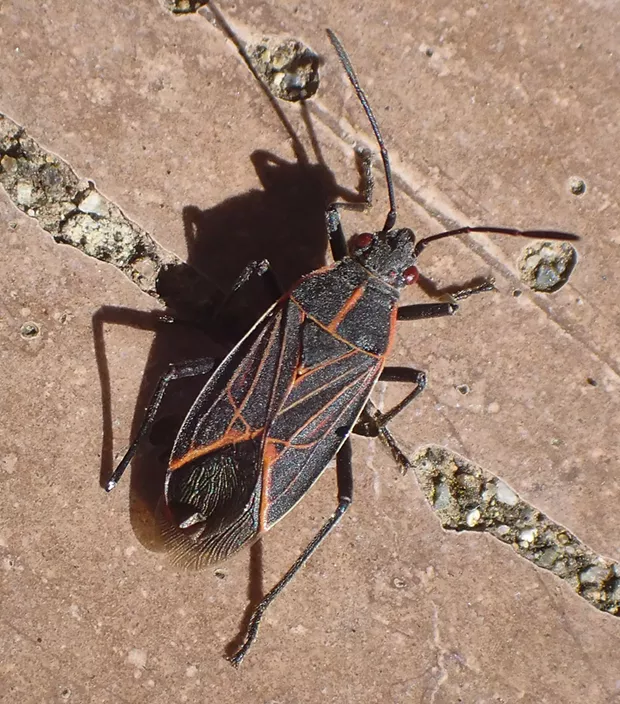 Photo by Anthony Westkamper
Box elder bug on picnic table.
Sitting in Wise Sons Delicatessen, I watched a red admiral make a bee line past the window.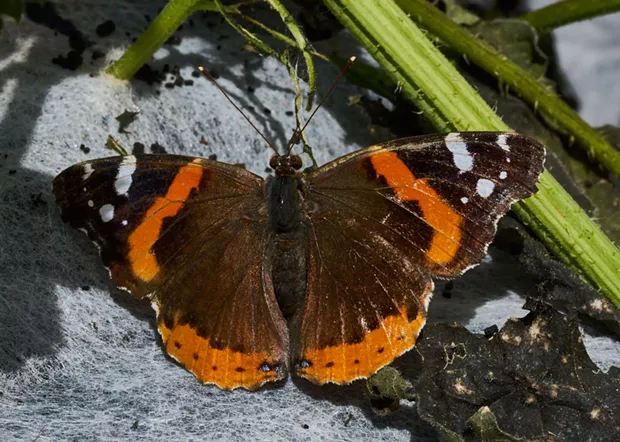 Photo by Anthony Westkamper
Red admiral butterfly.
Traveling east along 24th Street, a western tiger swa llowtail flew above the traffic. I wondered if it was just luck that it avoided windshields and radiator grills or if a hundred years of automotive traffic had selected for individuals with instincts to fly high. Variability in a species allows for adaptability.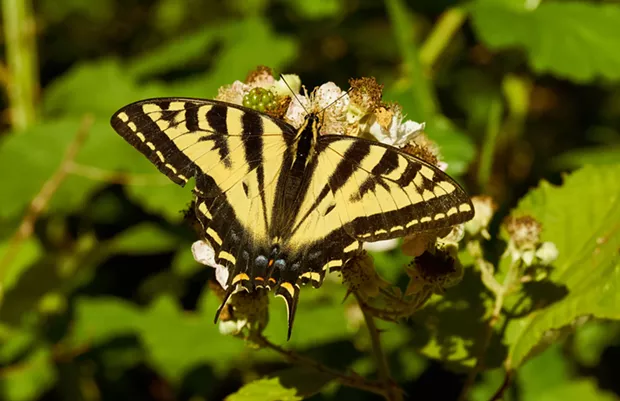 Photo by Anthony Westkamper
Western tiger swallowtail.
An individual with an atypical flight pattern for its species may be able to take advantage of unusual opportunities or avoid pitfalls other members of its species may fall prey to. If it succeeds it can pass the genetics for this trait on to subsequent generations and change the overall species behavior or in extreme cases found a new species all together, separated from the parent species by behavior rather than space.
Photo by Anthony Westkamper
Last year's tiger swallowtail in flight along Van Duzen River.
This was the earliest I've ever sen this species flying. Cities are known to be thermal hotspots. Artificial heating of buildings, waste heat from automobile engines, and air conditioning, all contribute to drive up localized temperatures creating an artificial environment. Perhaps early emergence in San Francisco is just evidence of human impact on the local environment and this one individual emerged early because of the unnaturally warm environment. Or it may be a change in the life cycle of an entire genetic line. Only time will tell.
Photo by Anthony Westkamper
Two California tortoise shells resting the sun at a rest stop.