Ferndale, hon. I don't want to stir the chili pot here but somebody is moving in on your man.
The city of Columbus, Ohio, in coming to terms with its historically awful namesake, is having an identity crisis. (If you need a refresher on how Columbus' legacy impacts our present, visit Cutcha Risling Baldy's blog for a
quick rundown
.) According to CNN, Mayor Andrew Ginther has announced the impending removal of the statue of Columbus outside city hall. As for the city's name, a petition is circulating to rename it "Flavortown" in honor of far less problematic Italian American celebrity chef and
do-gooder
Guy Fieri, its native son. So far, some 17,400 people have signed on.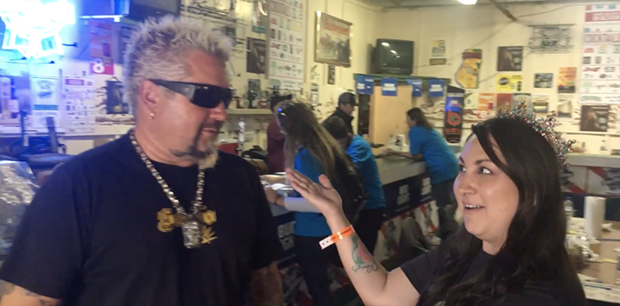 Native son? Well, Fieri was indeed born in Ohio's capital. Fine. But is that where he
started cooking
and served table-side flambé? Is it where he returns annually to lend his meaty expertise and party vibes to the
barbecue competition
at the county fair? No, that's Humboldt and the Victorian Village of Ferndale, with its population of less than a 10th of the petition's signees. Is that not the true Flavortown?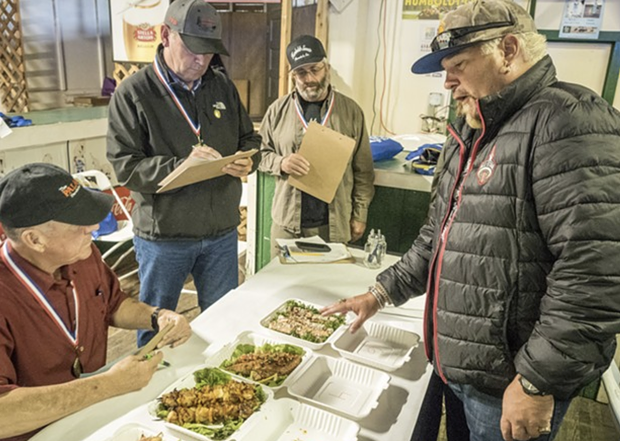 There are other proposals, including re-naming Columbus, Ohio, after an indigenous historical figure. So maybe cooler and less spiky-haired heads will prevail. But stay ready, Ferndale.